The Central Philippine University Review Continuing Education and Consultancy Center in partnership with the Department of Agriculture Region VI will be holding the 8th DA-CPU Agri Seminar 2018 at the Knowledge for Development Center, Henry Luce III Library, CPU Campus on November 27-28, 2018.
This year's theme will be "Agripreneurship: Turning Producers into Business Managers."
The following are the seminar topics, dates and venues and registration fee: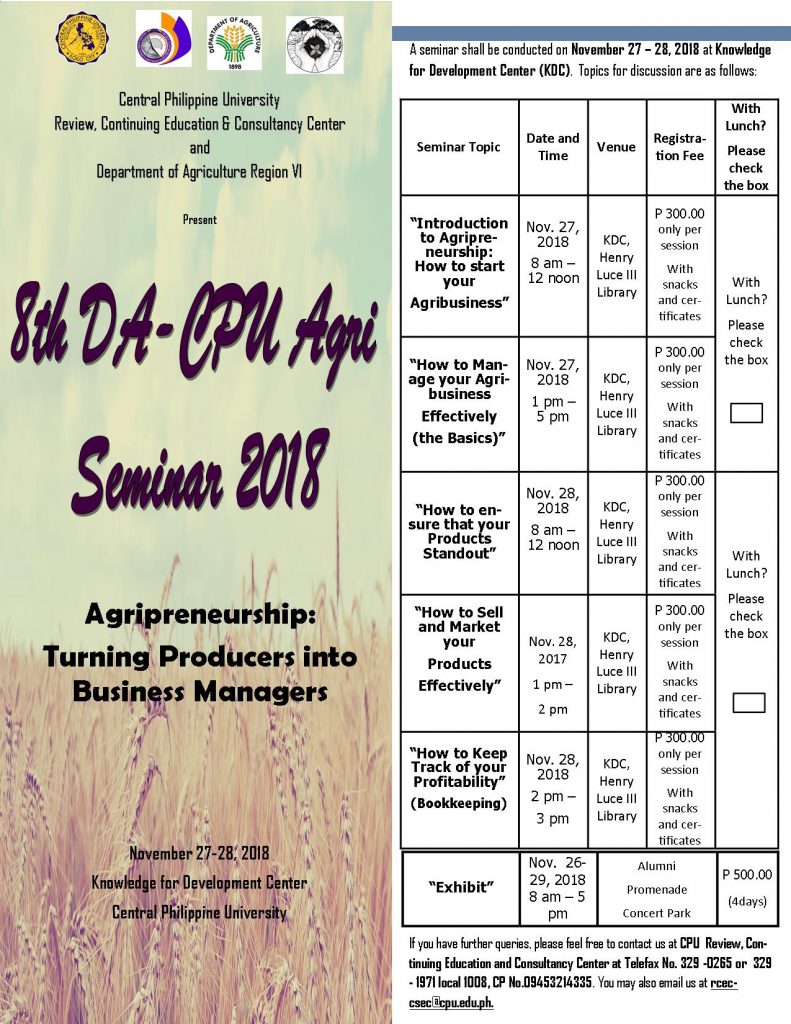 If you have further queries, please feel to contact us at CPU RCCEC at telefax no. 329-0265 or 329-1971 loc. 1008, or cellphone no: 0945-321-4335. You may also email us at rcecc-cscec@cpu.edu.ph.