By Cyrus A. Natividad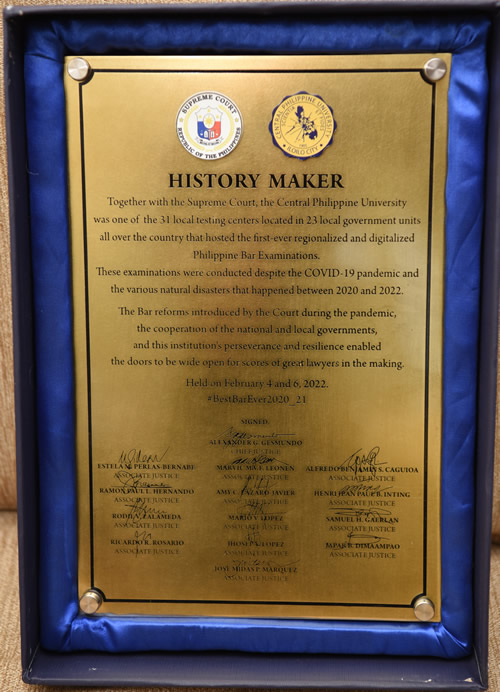 The Supreme Court gave a historical marker to Central Philippine University.
The Supreme Court of the Philippines sent a token of gratitude and appreciation to Central Philippine University for all its efforts in making the 2021-2022 Bar Examinations a success. In a letter to CPU College of Law Dean, Atty. Aila Rae B. Endonila, Senior Associate Justice of the Supreme Court, Marvic N.V.F. Leonen, requested the acceptance of the Historical Building Marker.
The brass metal marker will be installed anywhere in the campus as a reminder of the participation of CPU in the first-ever localized and digitized bar examinations in the Philippines. The Supreme Court intends to send its representatives within the year for a simple Unveiling Ceremony of the marker.
Central Philippine University was one of the Authorized Local Testing Centers located in 23 local government units and is one of the highest achievers in the Bar Exams.