By Cyrus A. Natividad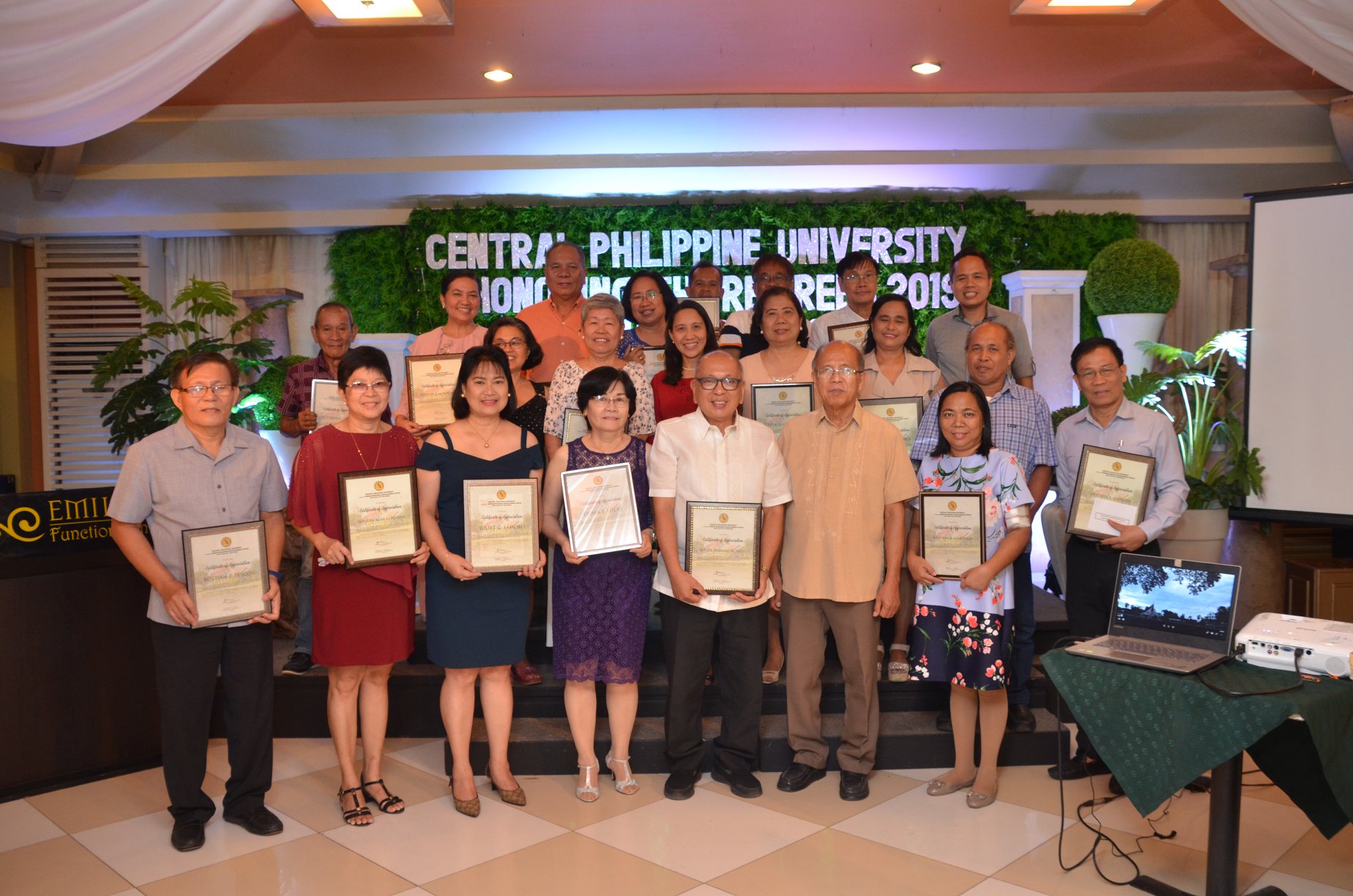 CPU President Dr. Teodoro C. Robles together with the faculty and staff retirees of the university.
Central Philippine University honored 23 retirees during the Recognition Ceremony on the evening of May 30, 2019 at Emilion Function Center, Iloilo City. This is an annual program of the CPU Human Resource Development Office under Prof. Rodel Palomar. The retirees were honored for their distinguished service to Central Philippine University.
The retirees were welcomed by Dr. Teodoro C. Robles, University President. "They may have retired but they are still needed," said Dr. Robles. Rev. Cris Amorsolo V. Sian, Senior Pastor, University Church, then encouraged the retirees to be used by God and "to work with a sense of purpose" in his reflection.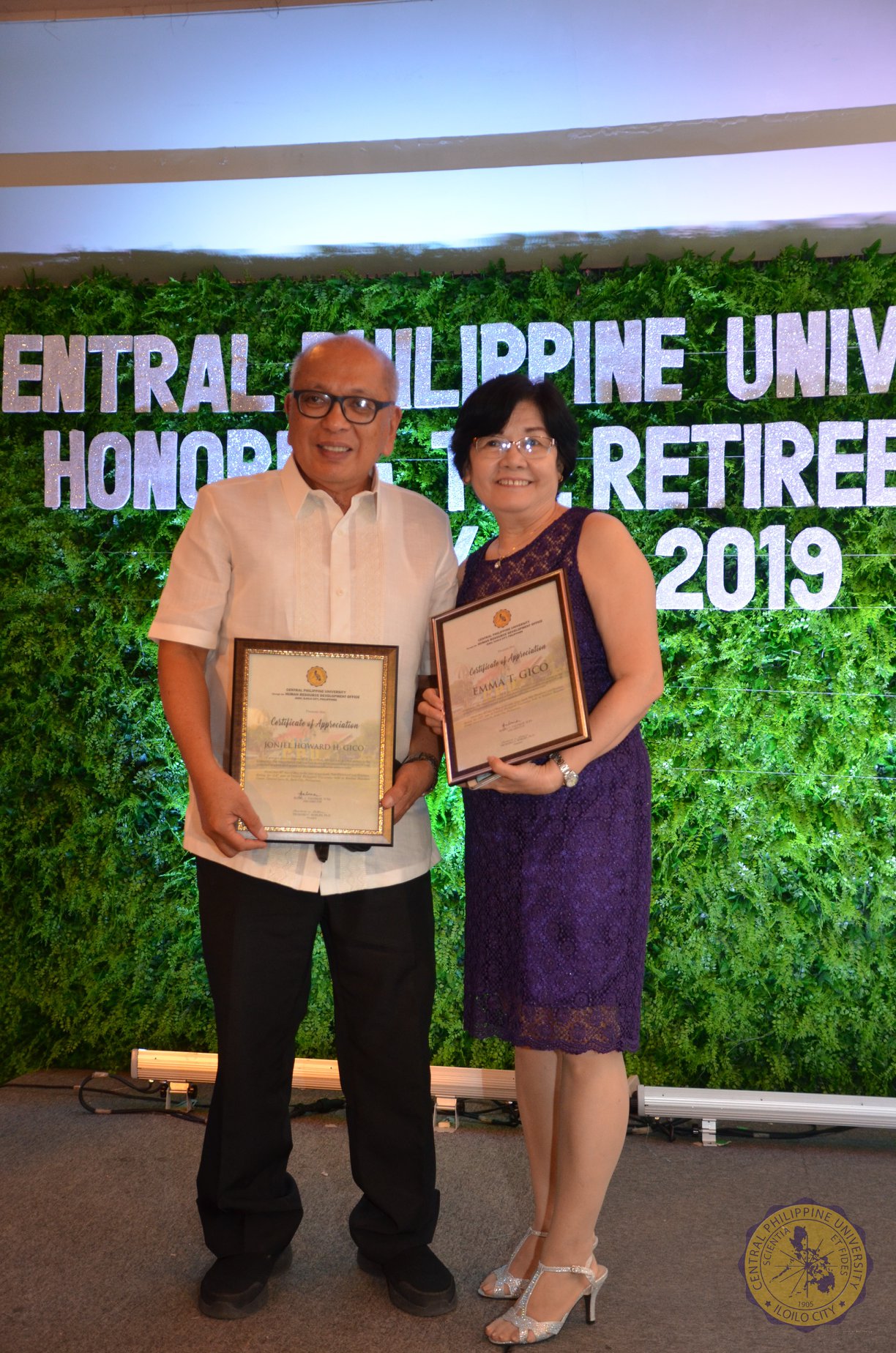 Rev. Joniel Howard H. Gico, Vice President for Student Affairs and his wife, Prof. Emma T. Gico holding their plaques of appreciation from the university.
Dr. Robles handed out the Certificates of Appreciation to the retirees with Dr. Florence P. Bogacia, Vice President for Administration and Finance, and Prof. Palomar.
A response was given by Rev. Joniel Howard H. Gico, the outgoing Vice President for Student Affairs, on behalf of the staff and by Ms. Alma A. Java, a retired faculty member of the Chemistry Department, on behalf of the faculty.
The following are the retirees for Academic Year 2018-2019:
Dr. Melda L. Estember
Rev. Joniel Howard H. Gico
Dr. Anita U. Illenberger
Dr. Roldan P. Pescos
Prof. Julieta H. Boteros
Prof. Ernesto S. Elefan
Prof. Orlie  R. Gallos
Prof. Emma T. Gico
Prof. Carla D. Guilaran
Prof. Daisy G. Jimenea
Prof. Sharon Rose G. Munar
Prof. Carolyn L. Yoro
Mrs. Ophelia B. Acervo
Ms. Theresa T. Balofiños
Mr. Abelardo B. Carman
Mrs. Ramona  D. Elevado
Ms. Gloria C. Felarca
Ms. Alma A. Java
Mrs. Mary Ann B. Limbungan
Mr. Victorio G. Madero
Mr. Joe Marie P. Navigar
Mr. Freddie S. Salvania
Mrs. Juliet G. Samoro