By Cyrus A. Natividad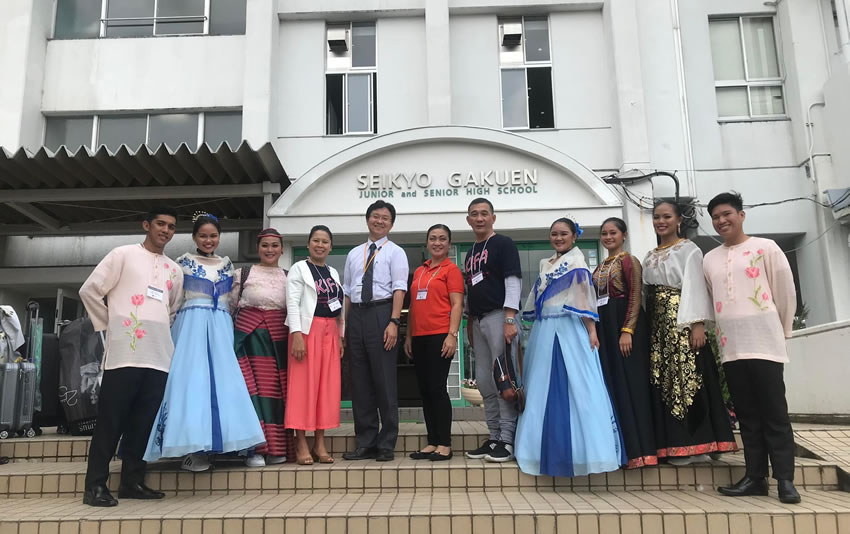 CAO Director Crista S. Huyong with Dance Director Randy Lero (in black Shirt), with the CPUDC.
The Central Philippine University Dance Company celebrated the 30th Anniversary of Kawachinagano International Friendship Association based in Kawachinagano City Osaka, Japan held on September 23, 2022 at the 2nd Floor of CPU Fine Arts Building. CPU is a partner in the International Cultural Exchange Program
A short program included exhibits entitled the Spirit of Japan and the array of Japanese and Filipino finger foods. Director of Cultural Affairs Office Ms. Crista S. Huyong gave a message together with the president of KIFA Ms. Lilia Shiba.
The activity also covered a get-together of the CPUDC dancers and the KIFA Families- live on virtual streaming. The Kawachinagano International Friendship Association is an affiliated organization of Kawachinagano City which was created in 1992.
Other than Central Philippine University Dance Company, KIFA is also having another exchange program in their Sister City – Carmel City in Indiana, USA. Prof. Randy Lero the adviser and artistic director of the group is a recipient of Permanent Honorary Member of KIFA since 2018 and was awarded as outstanding contributor.
Dance Director Prof. Randy Lero said, "the purpose of the event is to have an international awareness through the traditional dance performances, cultural exchanges and playing a major role as citizen ambassadors." The CPUDC is expected to resume their cultural exchange program in Japan this coming 2023.