By Keziah G. Huelar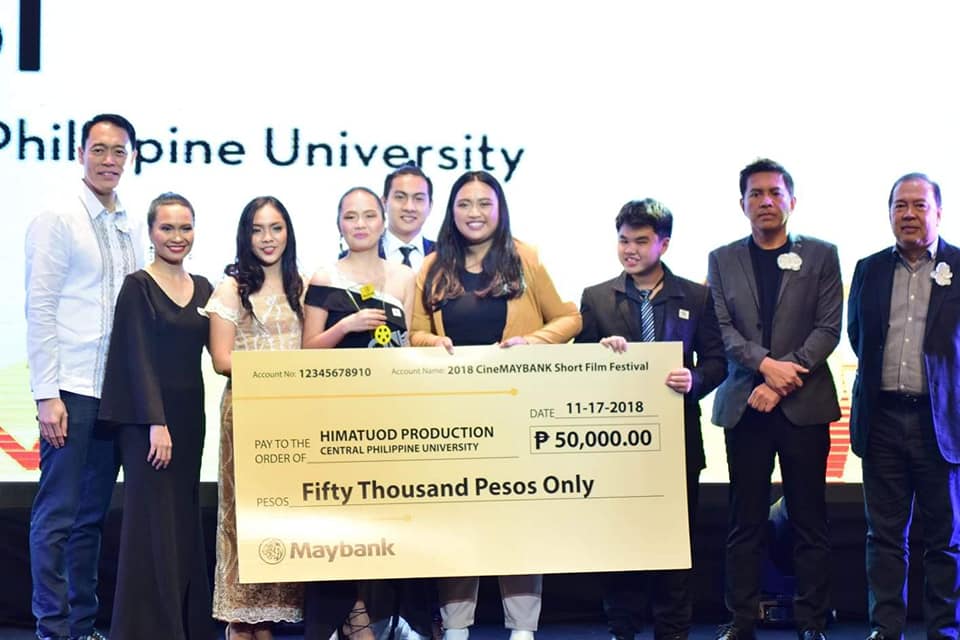 The Himatuod Productions Team accepting their award for "Best Short Film."
Celebrating the power of stories—Himatuod Productions of the Central Philippine University Masscom Circle was hailed as the winner of the 2018 CineMAYBANK National Short Film Festival at the Maybank Performing Arts Theater at Bonifacio Global City, Taguig on November 17, 2018.
The Himatuod Production Team is composed of Arlie Sweet Sumagaysay, Director; Jonas Raphael Chan, Scriptwriter; Gail Alexie Tigley Rivera, Cinematographer; and Gabrielle Marie Perez, Production Designer.
Their entry Dribol, bagged the Best Cinematography award while its director, Arlie Sweet Sumagaysay, received the Best Director award.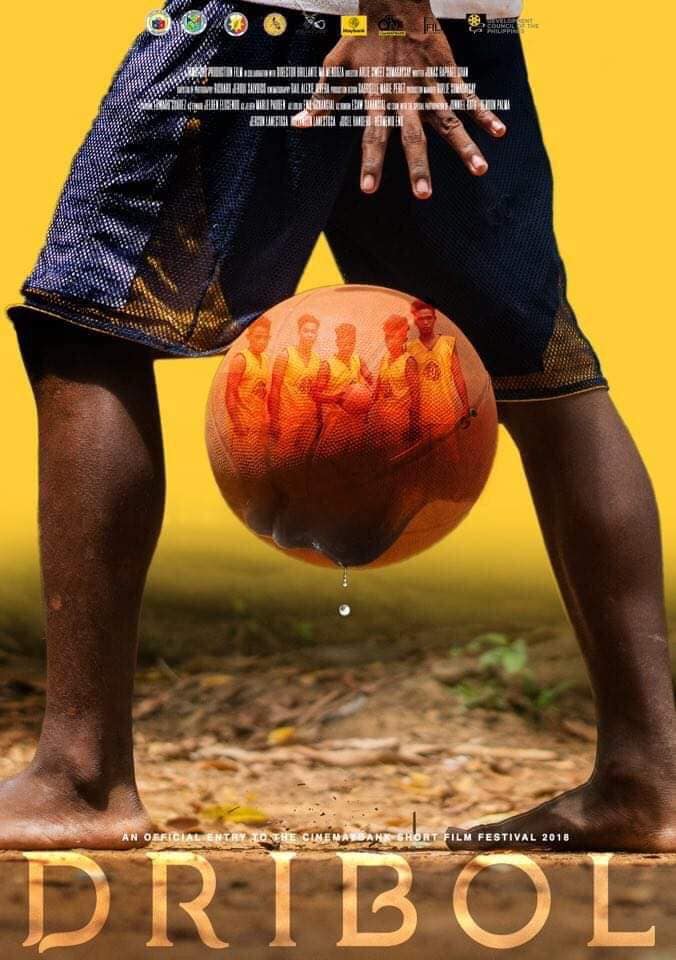 Dribol centers on the story of a basketball team hailing from the Aeta community of Nagpana, Barotac Viejo. The short film showcases the importance of resilience and determination which is brought about by celebrating friendship and identity.
Apart from a trophy, Himatuod Productions received 50, 000 pesos from Maybank Philippines.
A free screening of the 2018 CineMAYBANK Short Film Festival entries will be held at the Cenimatheque Center Manila, Film Development Council of the Philippines in Ermita, Manila on November 27, 2018, 1:00 PM.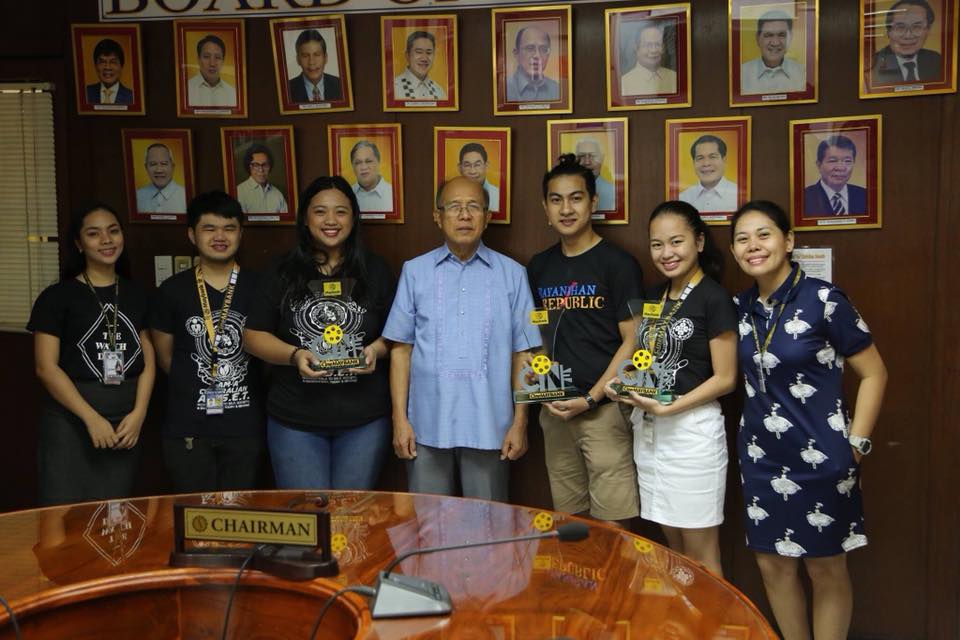 CPU President, Dr. Teodoro C. Robles together with the Himatuod Productions Team.
The AdCom Production Team's entry Kasing-Kasing was also hailed as finalist. The team is composed of Julie Ticar, Director, Jhet Zamora, Scriptwriter, Ronan Solas Dumaguit, Cinematographer and Rylestar Fortit, Production Designer.
Kasing-Kasing showcases the perseverance and unwavering love of a father for his family. The film was inspired by the story of Allen Llanera, who has Tetralogy of Fallot and his father Ed Llanera.
Watch their stories here and don't forget to share it with your family and friends to showcase the talents of Centralian filmmakers!
Dribol:                        https://youtu.be/x_nyMEJzjEY
Kasing-Kasing:           https://youtu.be/FY8HL73W3XE