The 12th Memorial Lecture
Br Cyrus A. Natividad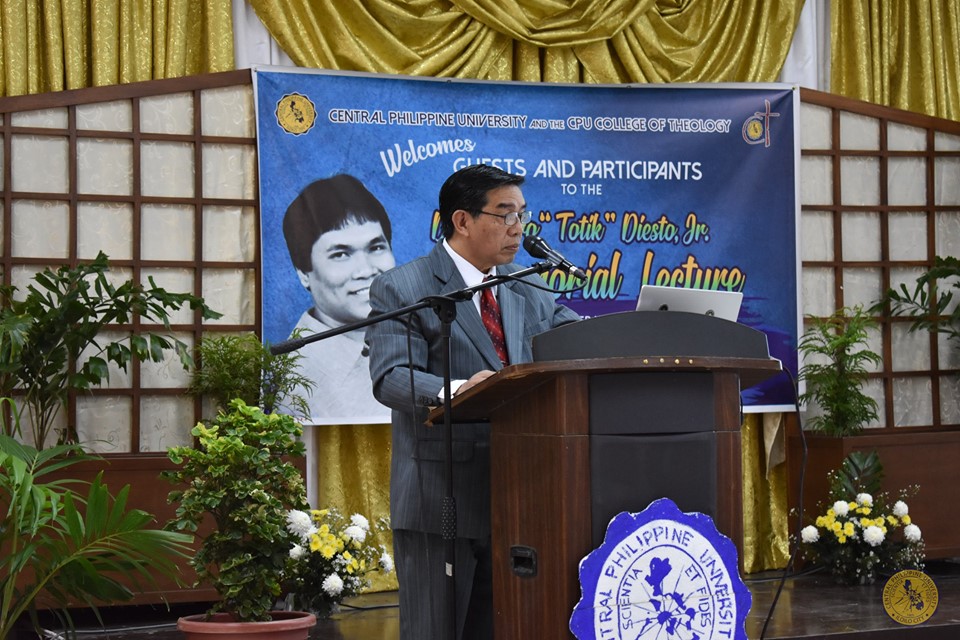 Dr. Edwin T. Balaki delivers his lecture  which focused on "Soil in the Soul".

The Memorial Lecture in honor of Dr. Genaro "Totik" Diesto, Jr. is held every year at Central Philippine University – as a tribute to the servant of God who desired to help the Filipino Pastors in their continuing education, and as a loyal Centralian who donated all his books to his Alma Mater, and who helped the Filipino community in Los Angeles, California, USA.
This year, the 12th memorial Lecture for Dr. Diesto, Jr. was held on September 13, 2019, Friday, at the Celis-Ancheta Chapel, CPU College of Theology. The lecture was sponsored by the Diesto family and the College of Theology in cooperation with the Convention Baptist Ministers Association (CBMA), and the Convention of Philippine Baptist Churches (CPBC). The speaker, Dr. Edwin T. Balaki, President of Southern Christian College, was recommended by the College of Theology to deliver a memorial lecture with valuable academic, sociological and spiritual insights.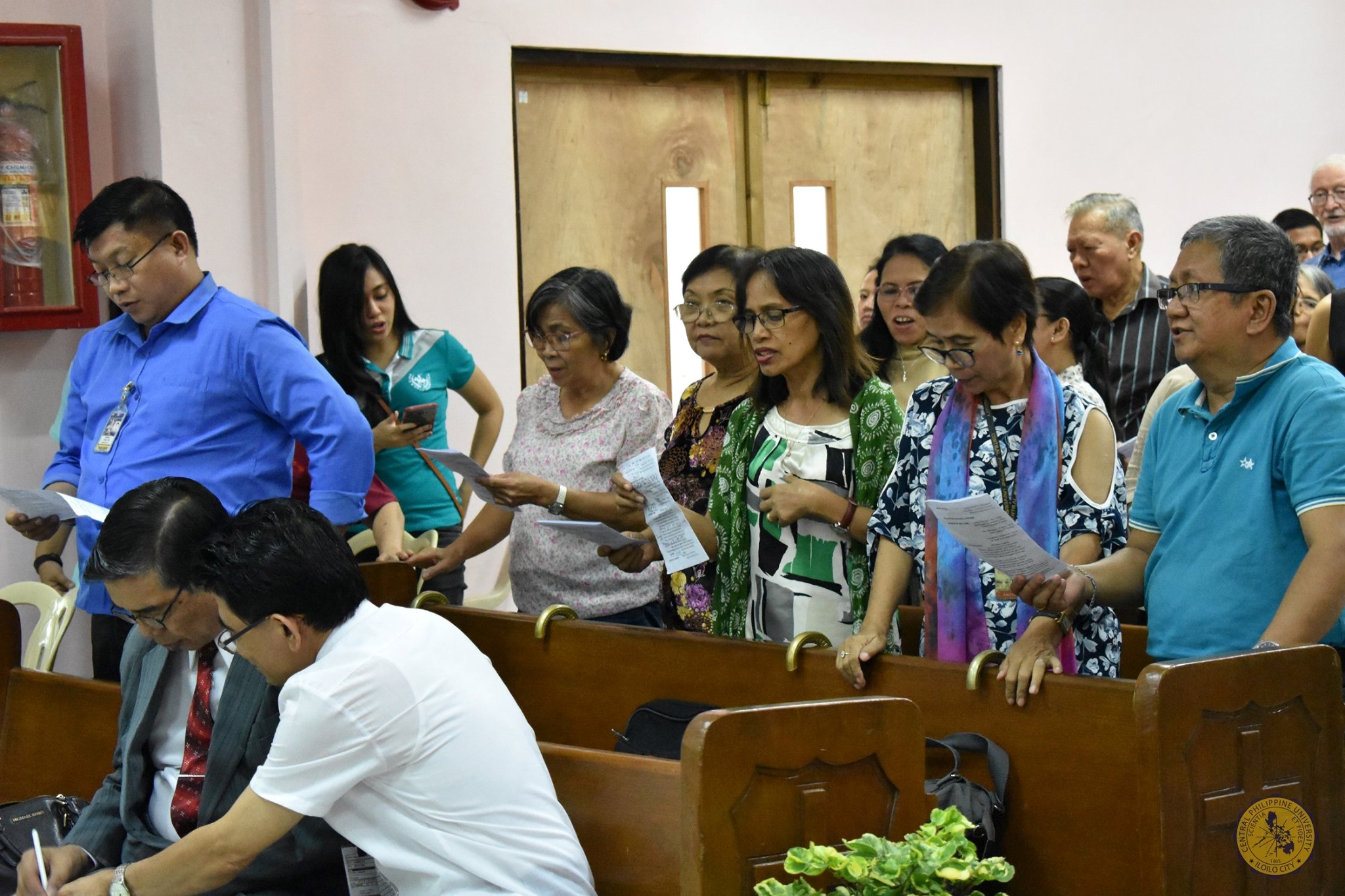 Among the attendees in the lecture were students and faculty members from the CPU College of Theology and pastors from the Convention Baptist Minister's Association.
The program started at 9:00 in the morning with the pastors, faculty, and staff of the College of Theology and guests and members of the Diesto family in attendance.
The Invocation was led by Pastor Elizer G. Geromiano, President, Convention Baptist Ministers Association.
Dr. Domingo L. Rio, CPU Vice President for Academic Affairs; Rev. Dr. Bernabe C. Pagara, Dean College of Theology and Dr. Evangelica D. Padernilla – on behalf of the Diesto Family, welcomed the guests and participants. Prof. Excelyn C. Landero, Chair, CPU Religion, and Ethics Department, introduced the lecturer, Dr. Edwin T. Balaki.
His lecture centered on "Soil in the Soul," in which he shared the ideas he used in propagating not only the Word of God in his 'missionary leadership' at the Southern Christian College, but also the development of soil and food production for self-sufficiency in the ministry and the College.
Through a multi-media presentation, Dr. Balaki showed the fruitful projects and developments he did at Southern Christian College. He presented how he was able to develop the idle tracts of land near and around the institution into a sustainable economic source of income for the school and the pastors. He integrated topics on vegetables, fruit trees, lumber trees, animal husbandry, and inland tourism resort development.
"Training in agriculture is integrated into the curriculum of Theology," Dr. Balaki said. He evoked the good works of the late Dr. Diesto, considering "his dedication in the wider ministry of the Lord."
"Dr. Genaro Diesto, Jr. will always be remembered for his genuine love and concern in the service of the Lord."