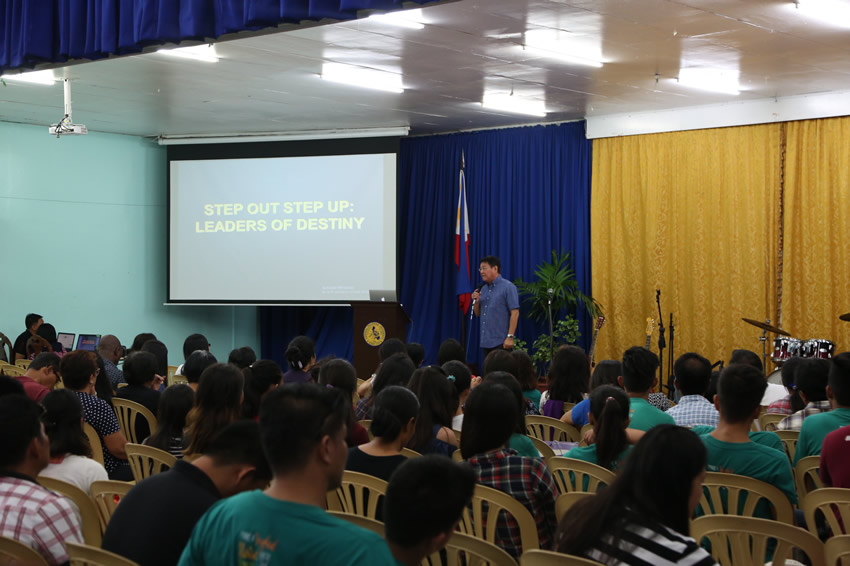 Rev. Dr. Daniel Cheah encourages the leaders to step up in prayer, faith and action.
With the aim of empowering and equipping church leaders, the Central Philippine University College of Theology together with His Sanctuary of Glory, a church in Kuala Lumpur Malaysia, held "Leaders of Destiny, Step Up, Step Out"—a pastor and church leader's conference at the Educational Media Center on April 12-13, 2018.
For the welcome and greeting, CPU College of Theology Dean, Rev. Bernabe C. Pagara acknowledged the guests and the speakers of the event. He then encouraged the attendees to apply what they have learned from the seminar into their respective ministries. After which, Dr. Florentino Alerta II explained the statement of purpose of the seminar. The Voice of Truth Worship Team from Alimodian, Iloilo then led the praise and worship.
The seminar featured guest speakers Rev. Dr. Daniel Cheah and Rev. Deborah Ong, senior pastors of His Sanctuary of Glory. Both speakers delivered a powerful message about the importance of leadership and service in the church, encouraging church pastors and church leaders to serve their ministries with excellence and passion.