By Cyrus A. Natividad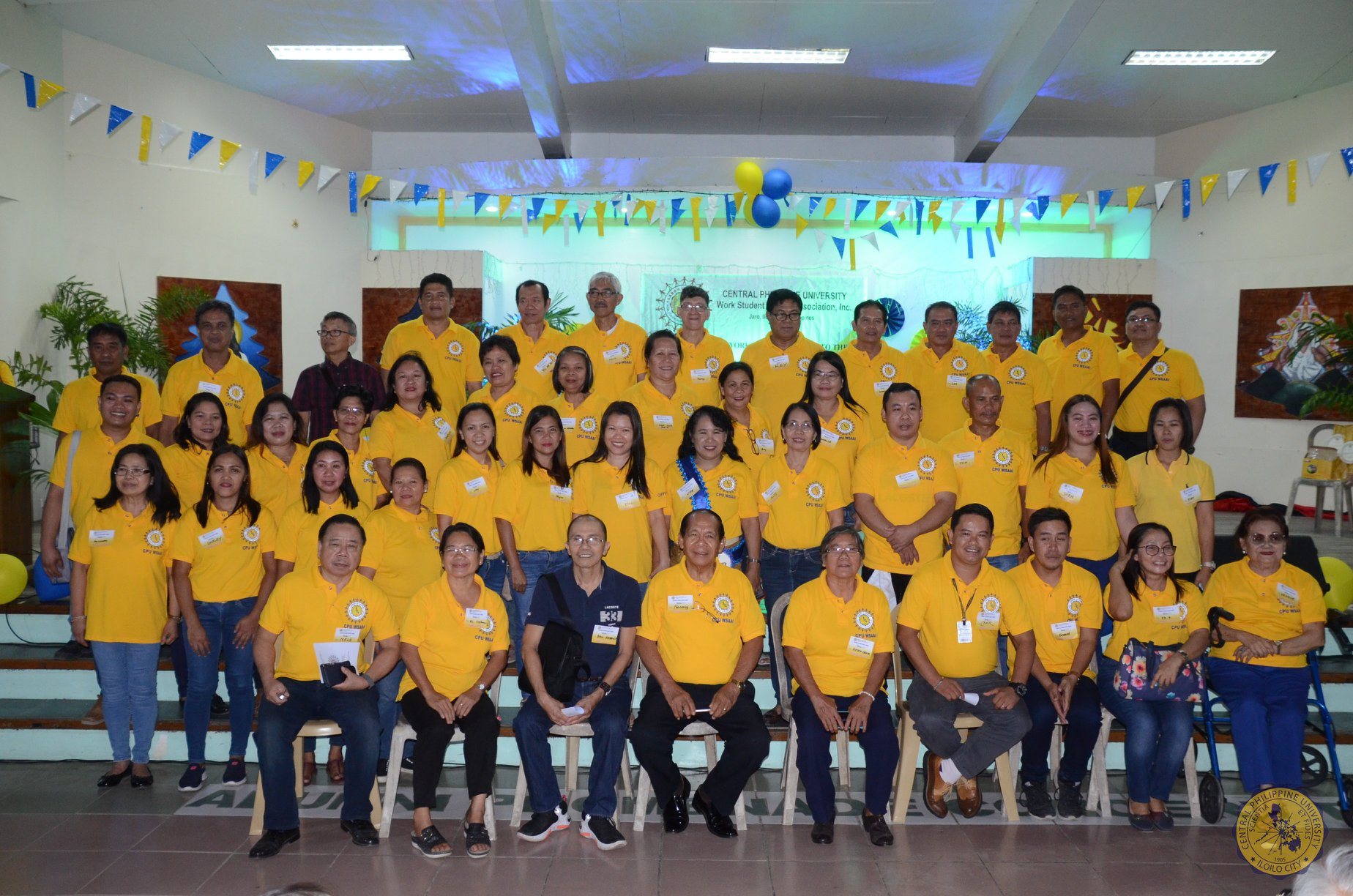 Work Student Alumni during their Grand Alumni Homecoming on Feb. 4, 2020 at the Alumni Promenade Concert Park.
The Work Student Alumni Association during its Grand Alumni Homecoming on February 4, 2020, has elected the members of the Board of Trustees by the nomination of candidates from the different classified groups under the Work Student Alumni Association.
The following are elected WSAA Board of Trustees:
Janitorial Service Personnel (JSP)
Richard Joligon
Joy Laos
Elvis Napolis
Ma. Justa Pillo
Ma. Victoria Seredrica
Library Student Assistant Personel (LSAP)
Evelyn Rose Catilo
Ricardo Fernandez
Nicolas Gazo
Venancio Parcon
Isidro Provendido
Special Office and Laboratory Personnel (SOLP)
Catherine Baylen
Ruth Fernandez
Lydia Grio
Alberto C.F Java
Herman Magbanua
The newly elected Board of Directors will be the nominating body in the regular election of officers for AY 2020-2021. The schedule of the regular election will be announced.
In a related development, WSAA President Alberto C.F. Java received on behalf of the Association, a cash donation of $1,200 from Engineer Claro J. Diel on February 10, 2020, at Central Philippine University.