By Cyrus A. Natividad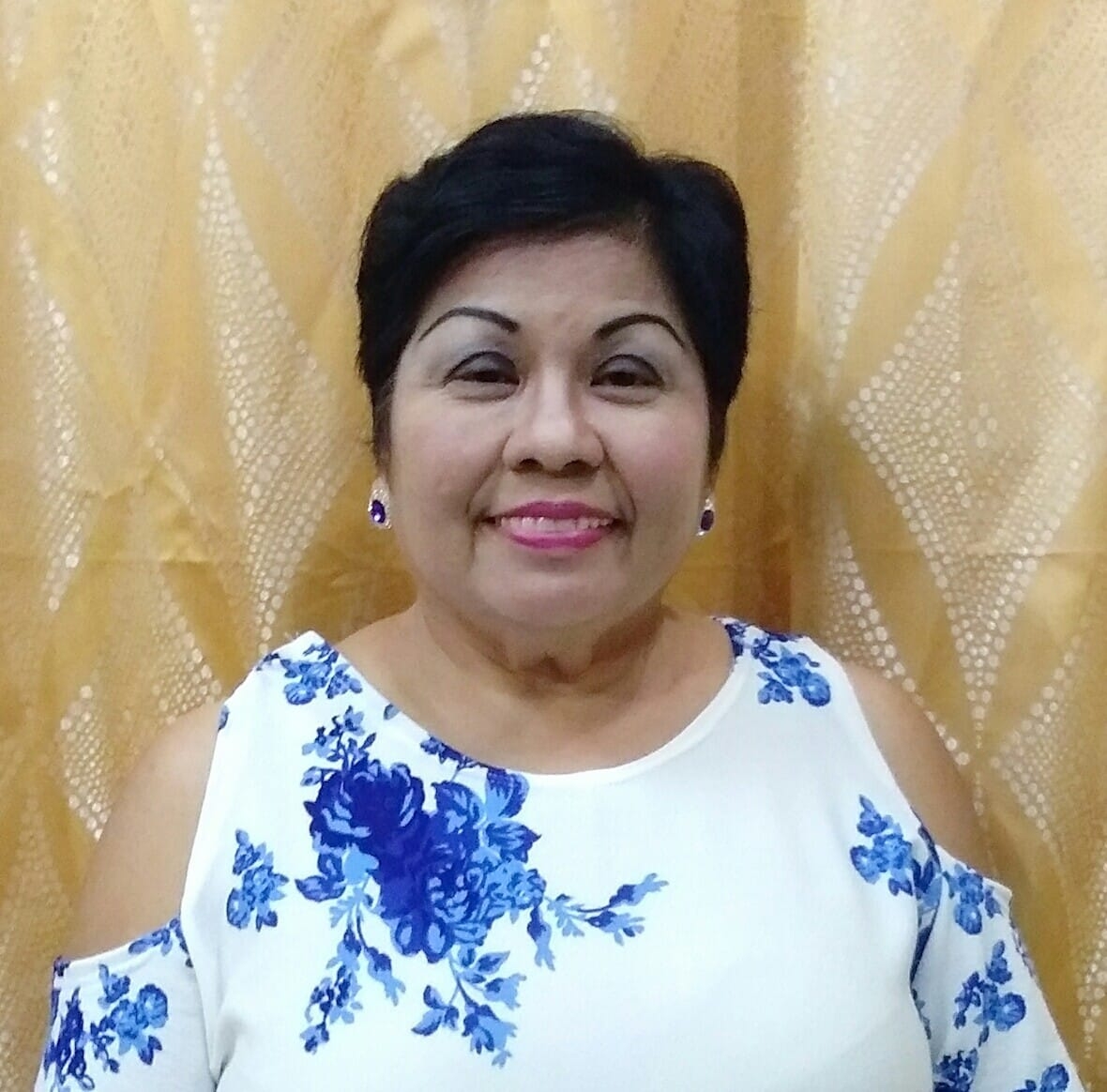 Valerie Ruth De Oca Diesto loyally served CPU for 45 years.
On December 21, 2020, Ms. Valeri Ruth Diesto or Ma'am Val, as she is fondly called, received the Loyalty Award for long service during the annual Service Award Program. She delivered her response on behalf of the Faculty awardees. She loyally served the university for 45 years.
Ma'am Valerie has something worth sharing about her long service in Central Philippine University – her second home, her childhood playground, the Half-moon, and "all the corners." As she recalls, the CPU campus is where she grew up, learned to walk and run. She also enjoyed the generous provision of a fulfilled nursing professional and a satisfied faculty of the University.
Like her parents, aunts, and uncles, Ma'am Val stayed and enjoyed CPU since her kindergarten years. "It was here in CPU where my Mom and Dad met each other. The big football field and the Half-moon drive were my playgrounds." "I studied in CPU from Kindergarten to Graduate School." she said.
"After graduating from CPU, I worked in a local hospital, but resigned after a while and returned to back to work in CPU. Later, I worked as a nurse in a hospital in the United States. I worked there for a short period of time. God caused situations to happen so that I have no choice but to come back to CPU," she said.
Ma'am Val recalled the years she worked in CPU. "I had 10 years as University Nurse, 10 years as Clinical Instructor, 12 years as Guidance Counselor, 5 years as Director of the Guidance Center, and the last 7 years as Elementary School Nurse,"she said. "I served three Presidents," she added. Ma'am Val had worked full circle in her job assignments at the University.
She mentioned her love for God is her inspiration to work at CPU. "God's guidance, provisions, and opportunities are abundant." Thus, she encourages her co-workers to serve God by serving CPU.
Diesto is a graduate of Bachelor of Science in Nursing (CPU Batch 1977); Master of Science in Guidance and Counseling (CPU 2007).
She is the daughter of Isaias and Maylinda Diesto.