By Cyrus A. Natividad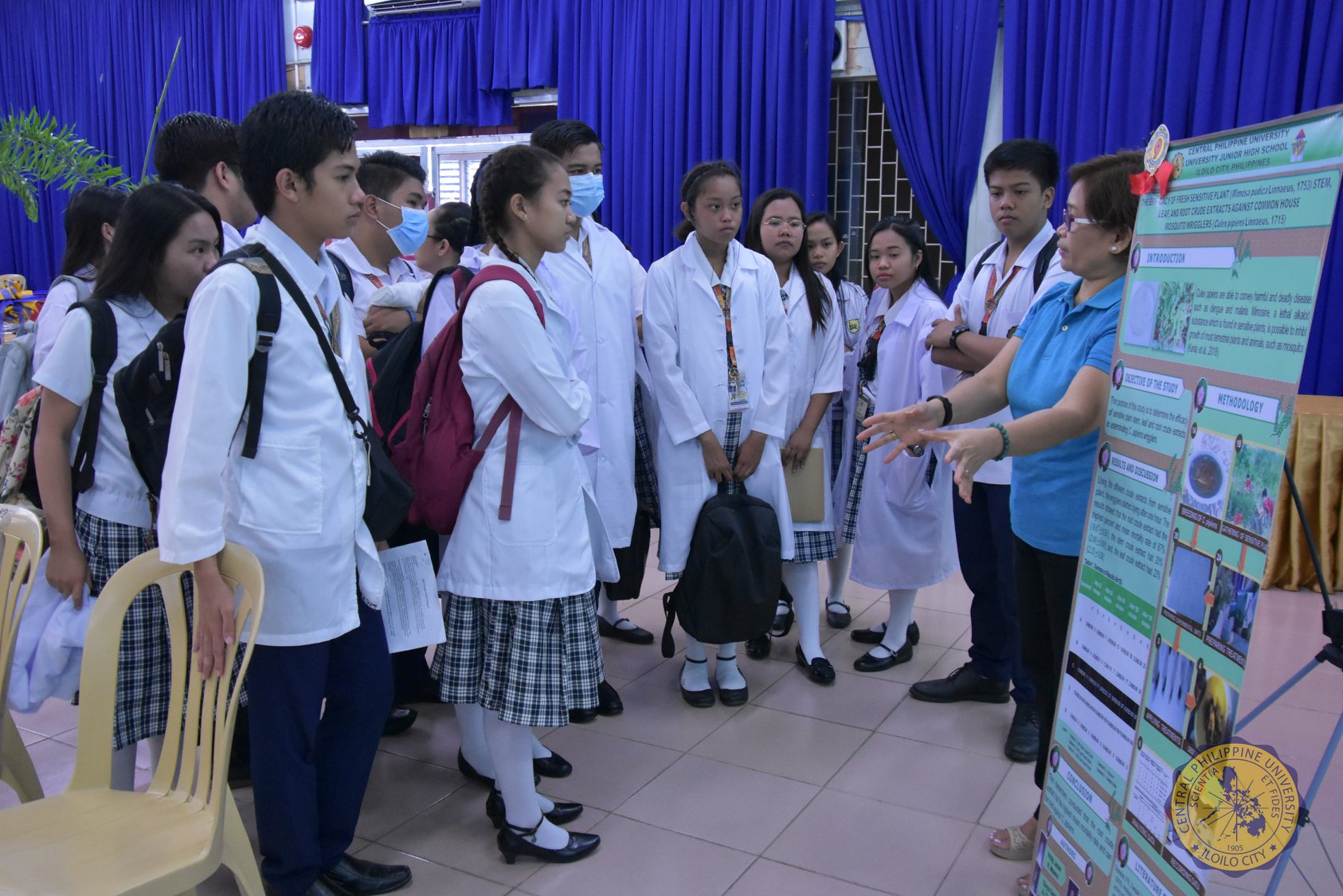 Dr. Mary O' Penetrante explains her observations and conclusions on the research of the students.
The University Research Center of Central Philippine University held its 17th Research and Development Week from March 9 to 13, 2020 – with Symposia for both faculty and students. This year's theme is "Resiliency and Sustainable Development."
For the College students, the Research Symposium was their 18th which was held from March 10-13. The students were required to participate in research development presentations held at CPU Educational Media Center (EMC) Conference Room. The students also participated in discussions at the Senior High School Library and at the College of Hospitality Management -La Azotea at the CHM Building. On the other hand, it was the 21st symposium for the CPU Faculty held from March 9 to 10 at CPUEMC Conference Room.
The Opening Program of R & D Week was held from 8:00AM to 12 noon at EMC. Registration started at 7:30 AM. Rev. Ruth G. Lunasco, Christian Education Director of the University Church led the Invocation. University President Dr. Teodoro C. Robles welcomed the participants and acknowledged the efforts and cooperation of the faculty and students for actively participating in the Research Symposium.
An overview of the R & D Week was presented by Dr. Mary O' T. Penetrante, Director of the University Research Center. The Keynote Speaker was introduced by Engr. Bernie C. Cangrejo. In a message sent by Keynote Speaker, Engr. Rowena R. Gelonga, CESO II, she emphasized the importance of resiliency and sustainable development.
The following are the Panel Discussants who came from other Universities and Government Agencies:
Honey Mae Osimco DTI Region 6, Iloilo City
Dr. Carmelo V. Ambut                        VP for Research and Extension, ISAT University
Engr. Ninaliza H. Escorial        DOST-PCIEERD
Prof. Lerma L. Panes               Chair Research Utilization Committee WVHRDC
Hon. Ronaldo V. Golez                       Mayor, Municipality of Dumangas
Dr. Rodelio F. Subade UPV     Chair, UPV Sciences
Ms. Keithlyn Sarah Bernardino            Head, R & D Management, DOST 6
The Synthesis was delivered by Dr. Penetrante and the program was hosted by Engr. Cangrejo.