By Cyrus A. Natividad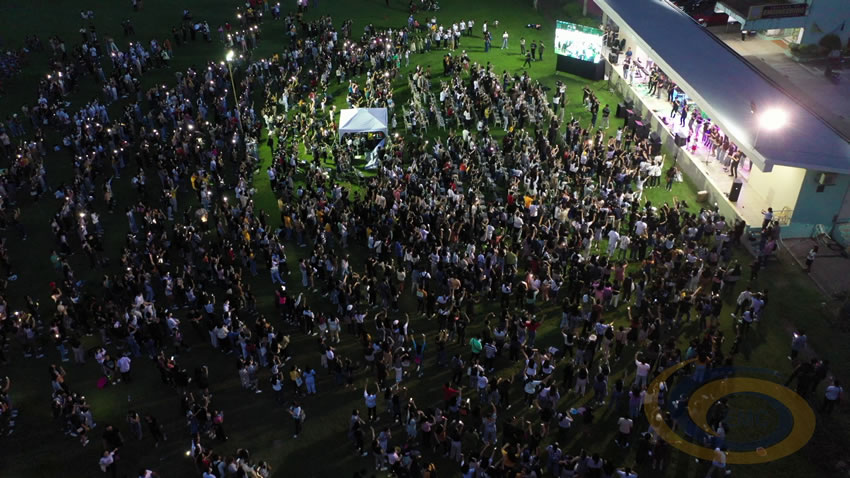 Hundreds of students gathered to sing praises to God during the CEW Praise Jam.
This year's CEW was highlighted with a Praise Jam held at the University's Big Field at 4:00 in the afternoon on Wednesday, November 9, 2022. This year's theme, "Awakened" has its text found in Ephesians 4:15-17.
The convergence of hundreds of student youths occupied a large part of the field. The participants raised their hands and danced with the music of the bands on stage. The young performers and speakers namely: H20, HSH Worship Team, Christ's Awakened Soldiers, Challenged, Circulo Balaan, Seeds of Faith, Upstream and CEW Highlights – all excellently rendered songs and shared the word of God that inspired the youth to acknowledge Jesus Christ as their Lord and Saviour.
The activity is organized to bring the students closer go God. In Psalms 22:3, "God inhabits in the praises of his people." The Praise Jam is an opportunity to bring the youth in the presence of God.
Before the closing prayer and benediction, a special offering was called to raise funds for victims of typhoon Paeng. The program ended at 7:00 PM.
The annual event is organized and sponsored by the University Church.