By Margen A. Java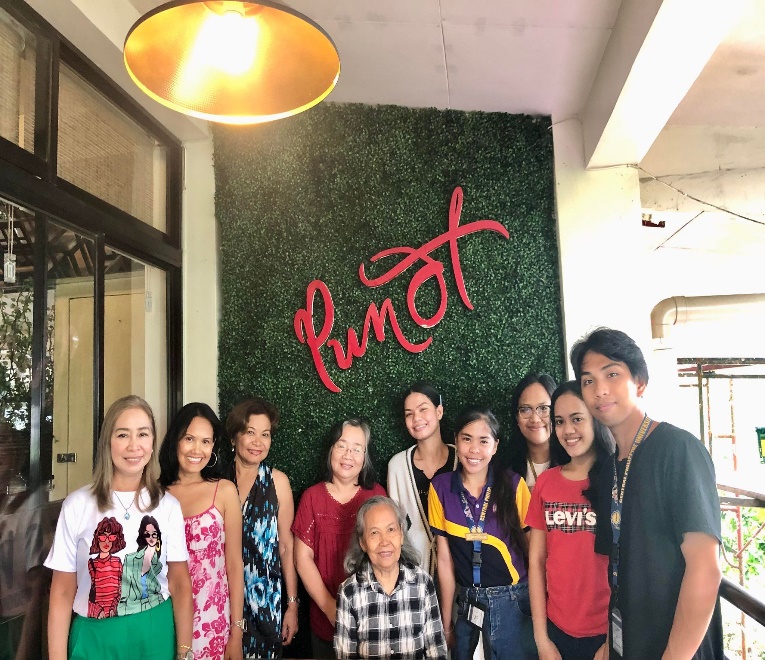 The Subang Family the Pastor's Kids who received a grant.
The Subang family, namely, the sisters May Bond and Tess Dueñas with their mother, Dr. May Paz Subang awarded a special grant in aid of P3,000.00 to Pastor's Kids (PKs) who are college students this November 15, 2022.
The beneficiaries of the grant are: Keziah Ruth P. Baldonasa, BSSW- 4; Matt Ezekiel B. Castillo, BSIT – 3; Precious Laine O. Cruz, BS EM – 1; Gem Matina B. De la Mesa, BSPhar – 2; Aicelle Grace Y. Foyo, BS Bio – 1; and, Renamay P. Juanillo, BBSW- 4. These PKs were challenged by May and Tess to aim high and to take the challenges that they are experiencing as a motivation to reach their dreams and aspirations in life just like what they have done and experienced as PKs themselves.
They had a group interview conducted last November 11, 2022 and were invited by the family, especially Tess, to a face to face meeting over a sumptuous lunch date last November 18, 2022 at Punot Restaurant. During the said meeting, the PKs were inspired with the words from the sisters and their mother, Mrs. Subang, of how it is a blessing to be a Pastor's Kid and a Pastor's wife.