By Edwin C. Laru-an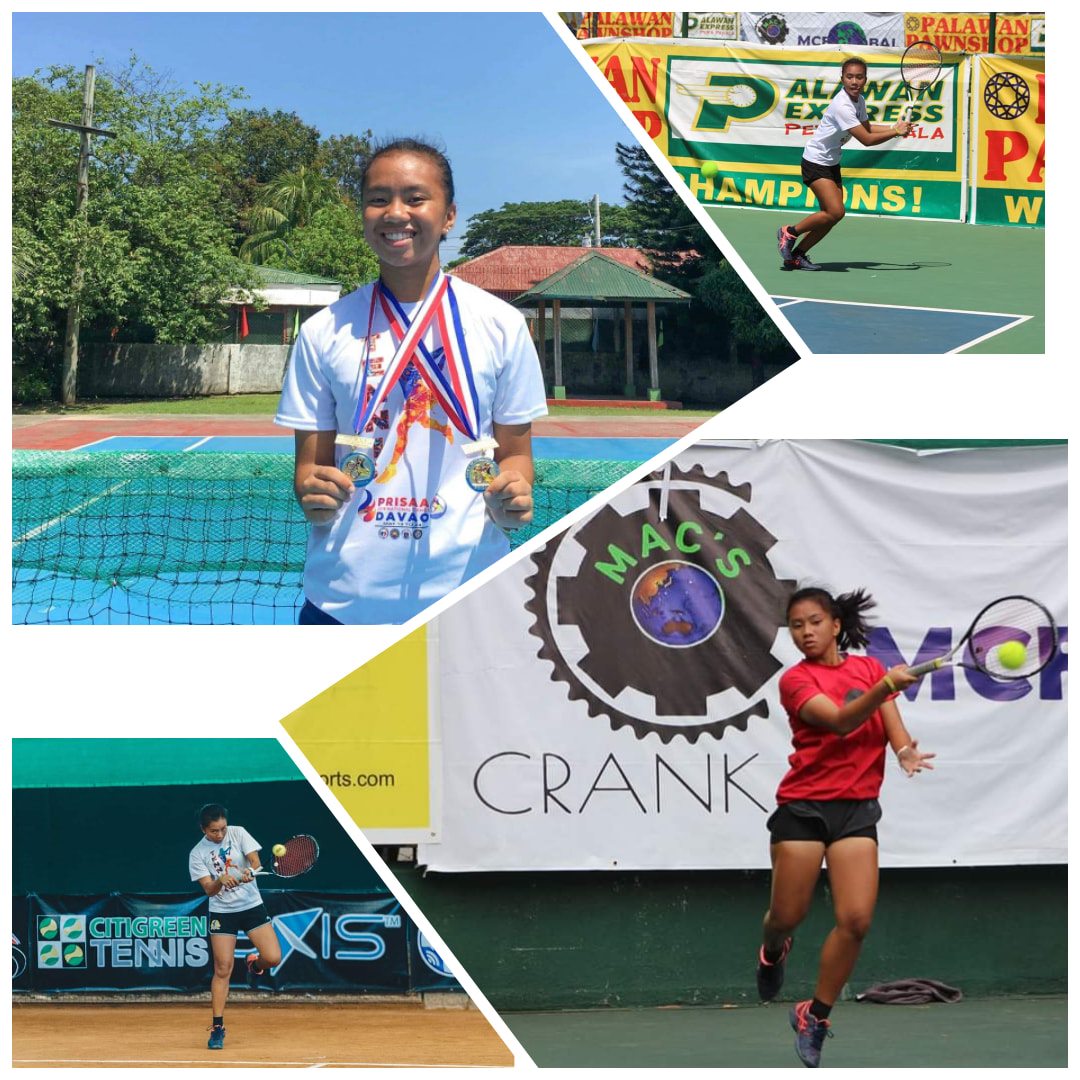 Avril Suace is a bemedalled athlete of the CPU Golden Lions.
Our featured athlete for this week comes from the Lawn Tennis Girl's Team.
Name: Avril Andrea S. Suace
Nickname: Vril
Height: 5'2
Grade/year: Grade 11
Team: Tennis Secondary Girls
Caoch: Alquin Flores
Playing Position: Singles/Doubles
Hometown: Sta. Barbara, Iloilo
Achievements:
ILOPRISAA Meet 2013: Gold
ISSC Meet 2013: Silver
ILOPRISAA Meet 2014: Silver
ISSC Meet 2014: Silver
WVRAA Meet 2015: Participant
ILOPRISAA Meet 2015: Gold
ISSC Meet 2015: Gold
WVRAA Meet 2016: Gold
Palarong Pambansa 2016: Participant
ILOPRISAA Meet 2016: Silver
ISSC Meet 2016: Bronze
ILOPRISAA Meet 2017: Gold
ISSC Meet 2017: Gold
WVRAA Meet 2018: Bronze
WVPRISAA Meet 2018- Gold
National Prisaa Meet 2018- Gold
ILOPRISAA Meet 2018- Gold
ISSC Meet 2018- Gold
WVRAA Meet 2019- Participant
WVPRISAA Meet 2019- Gold
National PRISAA Meet 2019- Gold
ILOPRISAA Meet 2019- Gold
ISSC Meet 2019- Silver
WVPRISAA Meet 2020- Gold
Hobbies: Playing tennis and playing with my pet dog
Favorite Player:
Roger Federer and Rafael Nadal
Most Memorable Game: Integrated meet 2015 semi-final round
Principle in Life: "Never give up on something you really want. It's difficult to wait but even worse to regret."
What can you say as a player of CPU Golden Lions:
I'm very thankful to be a player of CPU Golden Lions because I have the privilege to play in the regional and national games because we have a great team. I am also grateful that CPU granted me a scholarship.
Why did you choose CPU:
I chose CPU because I have the privilege to play my sport and study as a scholar. I also believe that CPU has a higher academic standard.