By Edwin C. Laru-an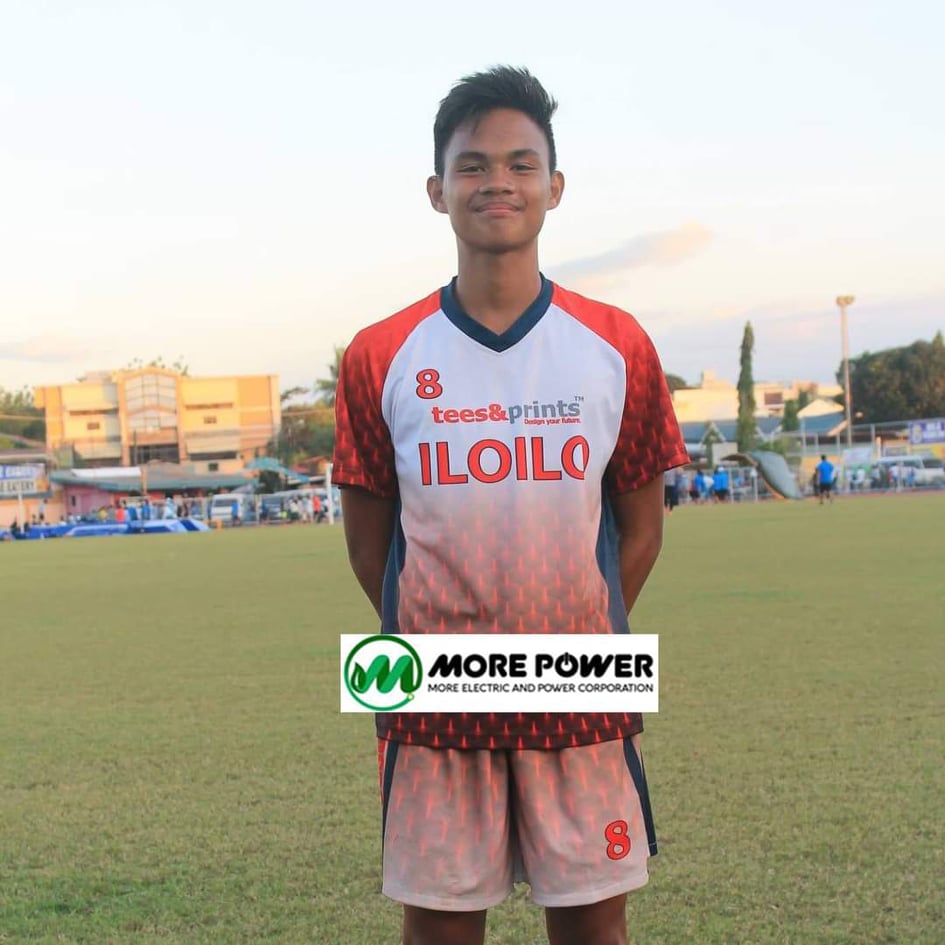 Velario IV is currently a sophomore college student.
Name: Antonio C. Velario IV
Nickname: "Yanyan"
Height: 5′ 8"
Grade/year: 2nd Year College
Team: CPU Men's Football
Playing Position: Left back/ Center back
Coach: Bob Rommel Javellana
Hometown: Leon, Iloilo
Achievements:
CHAMPION PRISAA 2015-2019
SILVER PRISAA 2020
SILVER REGIONAL PRISAA 2016, 2019-2020
SILVER INTEGRATED MEET 2015-2018
CHAMPION WVRAA MEET 2018
CHAMPION JR ROBLES CUP 2017
SILVER NATIONAL PRISAA 2019
3rd RUNNER UP PALARONG PAMBANSA 2018
Hobbies: Playing football and having fun with friends
Favorite Player: Matthijs de Ligt
Most Memorable Game: National PRISAA 2019 semifinals game in Davao
Principle in Life: Character is more important than reputation.
What can you say as a player of CPU Golden Lions:
I am so blessed and grateful to be an athlete at the same time for having the opportunity to study.
Why did you choose CPU:
I chose CPU because this University is capable of molding student-athletes to excel in different areas of life. Central Philippine University is a Christian institution that has a heart for helping less fortunate individuals. Studying here is our stepping stone to achieving our goals in life.