By Edwin C. Laru-an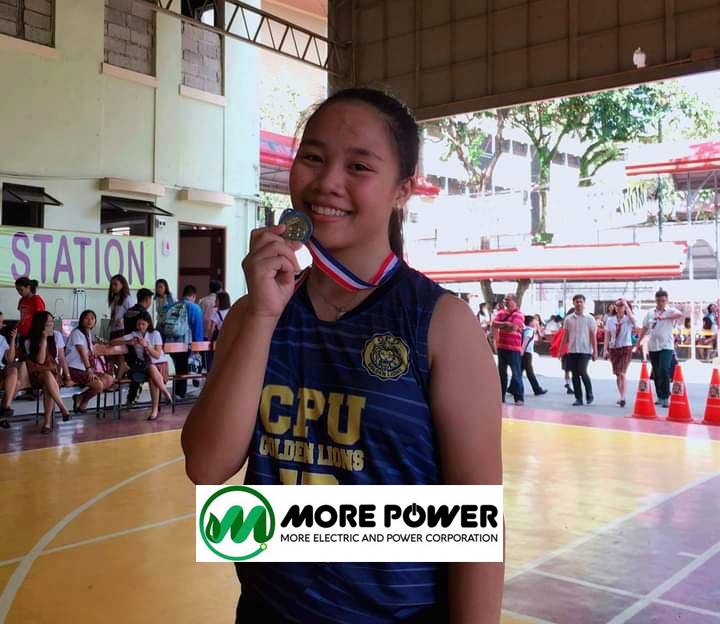 Railyn Jeffe I. Alcarde is a Grade 10 Student and is a member of the CPU Volleyball Girls' Team.
Our featured athlete for this week comes from the Volleyball Girl's Team:
Name: Railyn Jeffe I. Alcarde
Height: 5' 4"
Grade: Grade 10
Team event: Volleyball Girls Secondary
Playing position: Setter
Coach: Jeffrey Alcarde
Home town: Iloilo City
Achievements:
•2017 WVRAA MEET (CHAMPION)
•6x ILOPRISAA MEET (CHAMPION)
•3x ISSC MEET CHAMPION
•2x WVRAA MEET (SILVER MEDALIST)
•2x REGIONAL PRISAA (SILVER MEDALIST)
•2019 REGIONAL PRISAA (CHAMPION)
•2x REBISCO VOLLEYBALL LEAGUE (SILVER MEDALIST)
•2017 SHAKEY'S VOLLEYBALL LEAGUE (SILVER MEDALIST)
Hobbies: Reading and Writing
Favorite player: Michelle Cobb
Most memorable game:
For me, every game is memorable since we create a lot of memories and learn a lot of lessons.
Principle in life: Your only limit is your mind.
What can you say as a player of CPU Golden Lions:
All I can say is that I am very grateful to be given a chance to represent CPU on tournaments, especially on higher meets. CPU has also given me a lot of opportunities that I didn't imagine would be given to me.
Why did you choose CPU:
I chose CPU because of its morals and Christian values. CPU excels both in academics and extra-curricular activities.