By Edwin C. Laru-an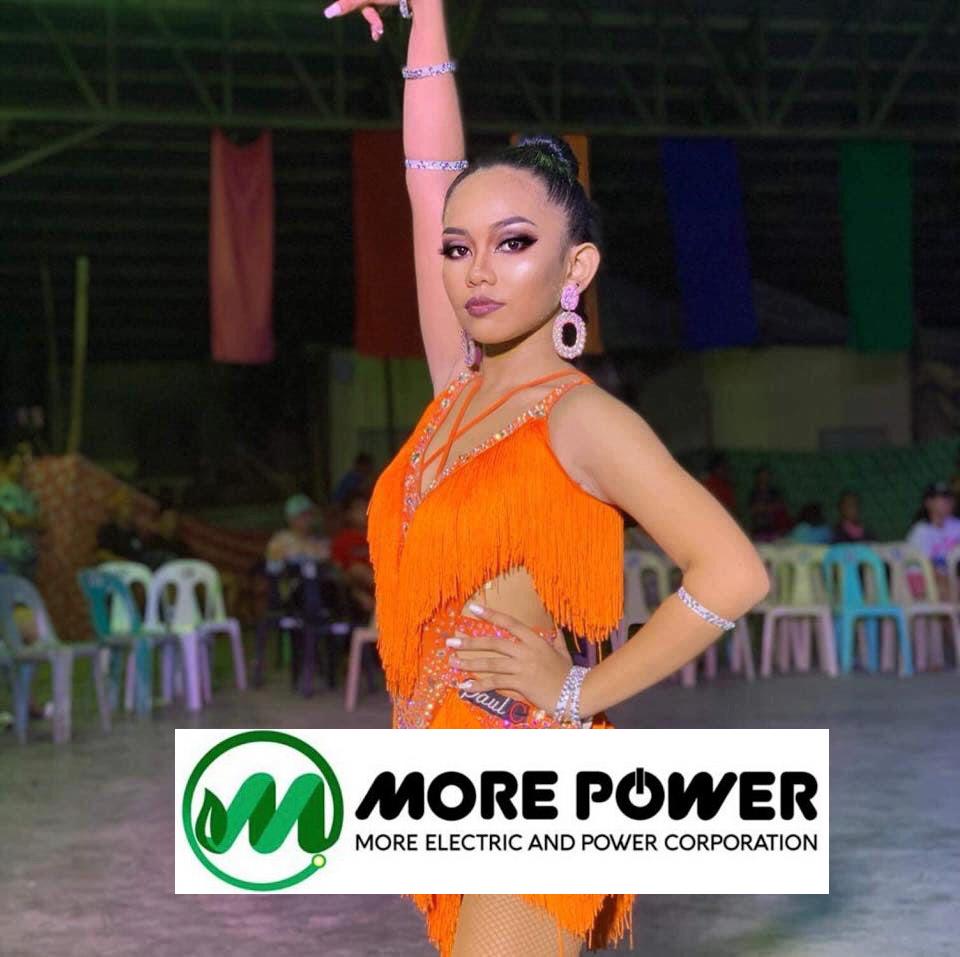 Aleia Robbyn Muyco in her winning form.
Our featured athlete for this week comes from the Dancesport Team:
Name: Aleia Robbyn J. Muyco
Nickname: Ley
Height: 4'11
Grade/year: Grade 10 JHS
Team: Dancesport
Coach: January Love Desamero
Trainer: Nero Amorin
Achievements:
National PRISAA 2018 (Gold)
Integrated Meet 2019(Gold)
Regional PRISAA 2019(Gold)
Dance Sports Council of the Philippines Latin American First Quarter Ranking 2019(Gold)
Dance Sport Council of the Philippines Latin American Midyear Ranking 2019(Gold)
Dance Sport Council of the Philippines Latin American Championship Ranking 2019 (Gold)
Batang Pinoy Nationals (Silver)
Hobbies: Drawing, painting, reading books, watching action movies and anime
Favorite Player: Nikhel Nowlakha
Most Memorable Game:
When me and Mico won for the first time in the National PRISAA 2018. That was our first year as partners and our first national achievement.
Principle in Life: Never give up on yourself or your dreams.
What can you say as a player of CPU Golden Lions?
As an athlete, I have experienced hardships in academics and my personal life. There was a point in my athlete years, that I was too fixed on dancing and forgot how to balance my academics. This resulted in my grades being low, but thankfully, I never got a failing grade. My mom and my coaches were always there to remind me whenever I make a wrong decision that may lead to ruining my future, and I thank them for that. CPU has given me a lot of benefits as a student and as an athlete obsessed with dancing. At first, we were not recognized as official athletes with corresponding scholarships. Later on, because of our dancing skills and our coach's determination, we were given a scholarship grant by Dr. Robles.
These events in my life have proven to me that no person in this world can do things alone. You will eventually need help from others, and when they offer their help, listen to them, and think again before making a decision. Let us remember that everything that we do in life will, later on, affect our future. So always think twice, and choose wisely.
Why did you choose CPU:
Ever since I've always had my eyes on CPU because I idolized my older cousin who was cool and smart. That was just a childish goal that I had in mind when I was little. But then again, things happen for a reason. That little and childish goal, helped me to discover dance, meet friends that I never expected to be close with, and amazing people in the world of dance. Because of CPU's help, we were able to afford plane tickets whenever we entered national competitions. CPU has enabled us to do our best and win our games. I am proud to be a Centralian, and an athlete of the CPU Golden Lions.
The CPU Golden Lions Athlete for the Week is brought to you by:
MORE Electric and Power Corporation "Bringing MORE to Life"