By Cyrus A. Natividad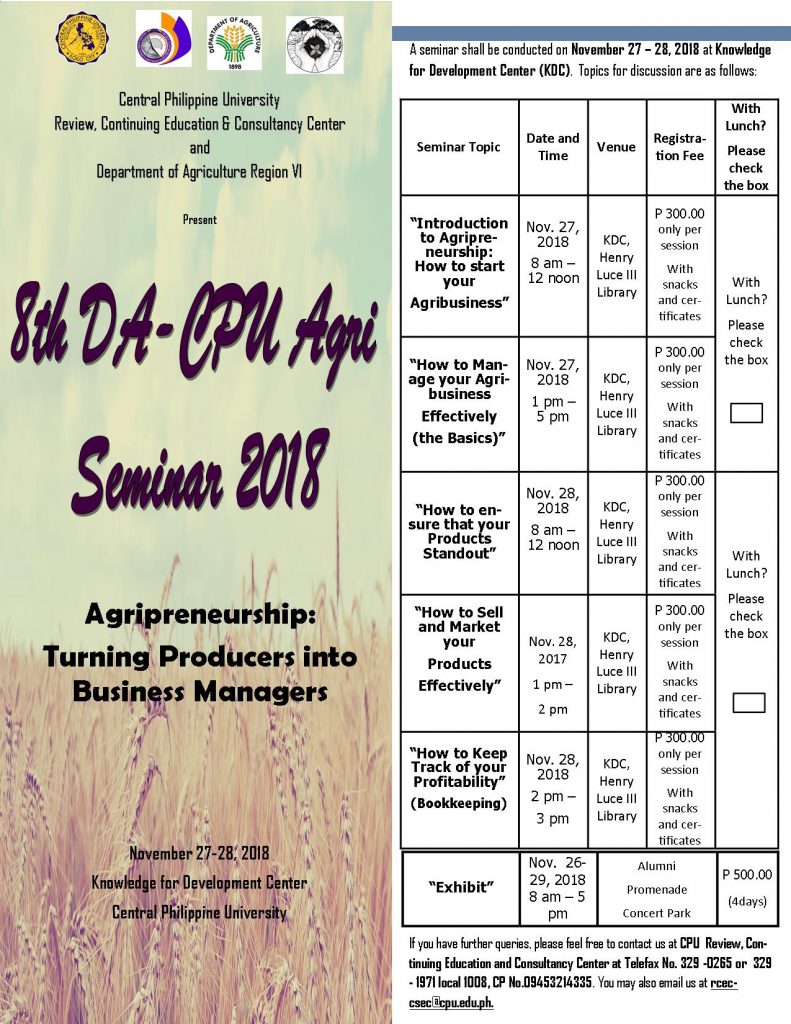 Agricultural communities, the academe, and the business sector celebrate a week-long Organic Agrifair at Central Philippine University from November 26 to 29, 2018. This is the eighth since a partnership was inked between the Department of Agriculture Region 6 and Central Philippine University.
We look forward to this annual event celebrating the Agrifair, which is also an opportunity for us to give thanks to the Lord for giving us food to feed ourselves—fruits and vegetables from the soil, meat and poultry from the farm, fish and seafood from the waters that God has created for mankind. The celebration is also timely as November is "Thanksgiving Month."
The Organic Agrifair is centered on promoting agricultural practice that does not involve the use of chemicals. It highlights the production of growing crops that are safe and healthy.
The advancement in technology has helped farmers facilitate the growth of their crops and livestock and increase food production resulting to more income.
In hindsight, these developments and opportunities come with the responsibility of taking care of the environment and the soil for sustainable crop production. Thus, this year's Agrifair theme is "Ang duta bugay sang Dios, Aton Palanggaon: Healthy Soil produces Healthy Crops for Massive Food Production."