By Cyrus A. Natividad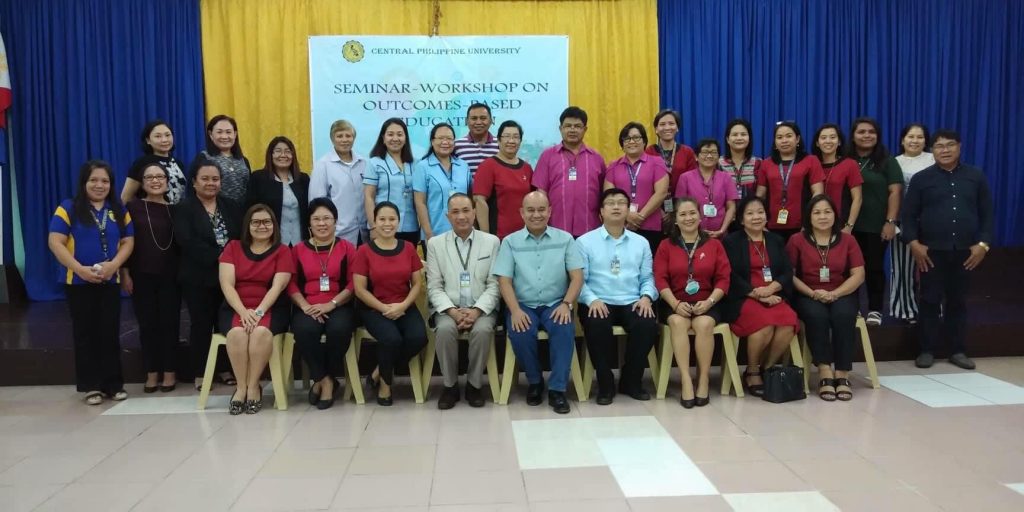 Participants and speakers of the OBE Seminar.
A seminar-workshop with the objective of developing a roadmap for the full implementation of Outcomes Based Education in all units and colleges of CPU was held on September 10, 2018 at the Educational Media Center in CPU. This seminar is in compliance with CHED Memorandum Order number 46 series of 2012. Another aim of the seminar-workshop is to enhance the Quality Assurance (QA) of the University, particularly for its graduates.
CPU's heritage, theology, and core values were first presented by the Office of Communications Director, Rev. Francis Neil Jalando-on. The Dean of the College of Engineering, Engr. Dany C. Molina, then gave an overview of the University-wide OBE Implementation Program.
The legal basis of the University was presented by the Dean of the College of Nursing, Atty. Salex Alibogha. After which, the Dean of the College of Education, Dr. Merle L. Junsay, discussed the societal needs and relevance of OBE. The workshop on CPU's mission and vision was conducted by Dr. Ananias C. Sabijon, Jr., Director, Center for Teaching and Learning Excellence.
The participants presented their output and synthesis after lunch. This was followed by Engr. Molina's review of CPU's OBE framework to reacquaint the deans and unit heads. Two OBE advocates from every college were then identified, and an advisory board for every program of the University was created.
At the end of the seminar-workshop, the institutional outcomes that Central Philippine University should expect from its graduates were identified as Christian character, nationalism, stewardship, technological competence, and scholarship.
The seminar-workshop was hosted by Prof. Esther Rose Romarate, Chair, Department of Languages, Mass Communication, and Humanities.