By Nestle G. Taala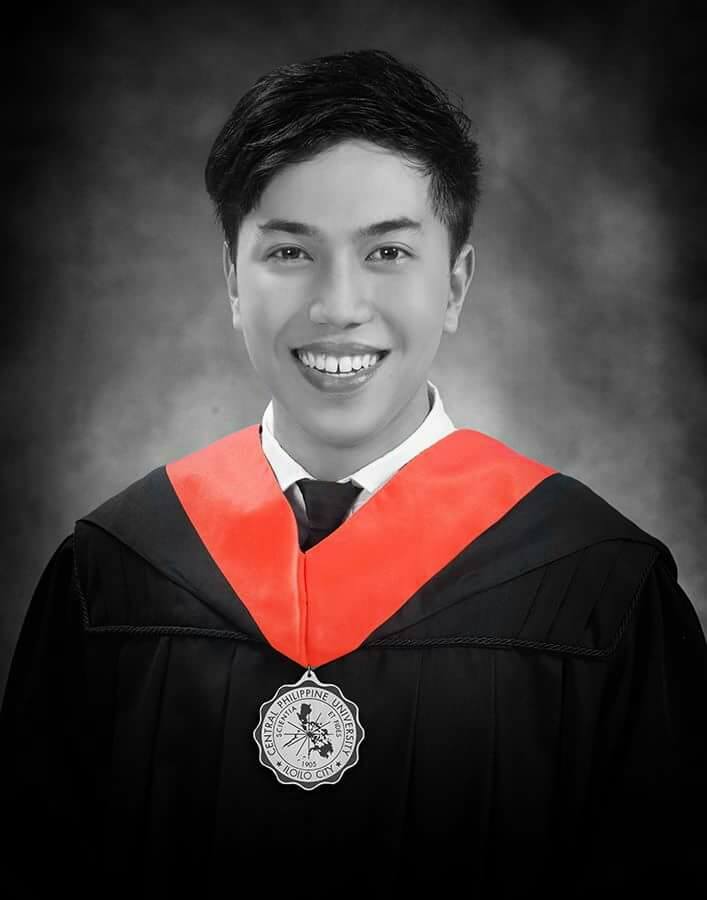 Engr. Russel Renz Garcia's life is a testimony of how young people can use their energy and gifts for God's glory.
"Don't let anyone look down on you because you are young, but set an example for the believers in speech, in conduct, in love, in faith and in purity." – 1Timothy 4:12
In the recently concluded Convention Baptist Youth Fellowship of the Philippines (CBYFP) 62nd Anniversary and 5th Biennial Assembly on May 20-24 at Sta. Monica Elementary School, Puerto Princesa, Palawan, the set of officers was led by a Centralian Chemical Engineer, Mr. Russel Renz Garcia, Batch 2017.
Mr. Garcia's journey in CBYFP started in 2009. He was elected as Young Teens President during the first biennial assembly in 2011 in Capiz. Later, he became the Auditor for 2013-2015. "There was almost no activity for CBYFP aside from the biennial assembly which ended with a financial adversity," Mr. Garcia shares. From there, he decided to take up the challenge to be the CBYFP President for 2017-2019, with the faith of recuperating the financial status of CBY as well as wanting the Baptist youth to be empowered as disciples and sharers of the Good News.
During this year's assembly, Mr. Garcia and his co-officers were also tested: "As a [visionary] leader, my biggest fear is not seeing my plans happen. We were expecting 500 delegates but only a little over 200 confirmed through online registration. But Proverbs 19:21 reminded me that God's purpose will prevail. I just entrusted everything to Him and I knew that we won't fail."
Being a Centralian leader, Mr. Garcia claimed that he fully trusts God with his decisions. "Sometimes our personal interest may interfere that's why we need God to intervene and reveal His plans so that we can decide based on His will," he adds. Hence, the CBYFP 2019 was a success and was victorious through the efforts of the officers, pastors, and advisers, and most especially, with the help of God.
Now that his term as CBYFP President has come to an end, he makes sure that at his workplace, he gives his best when completing his tasks. As a chemical engineer in environmental management, he sees to it that his company complies with the environmental laws because "we are stewards of God's creation." And for him, that is where the Central Spirit should be ignited.