By Cyrus A. Natividad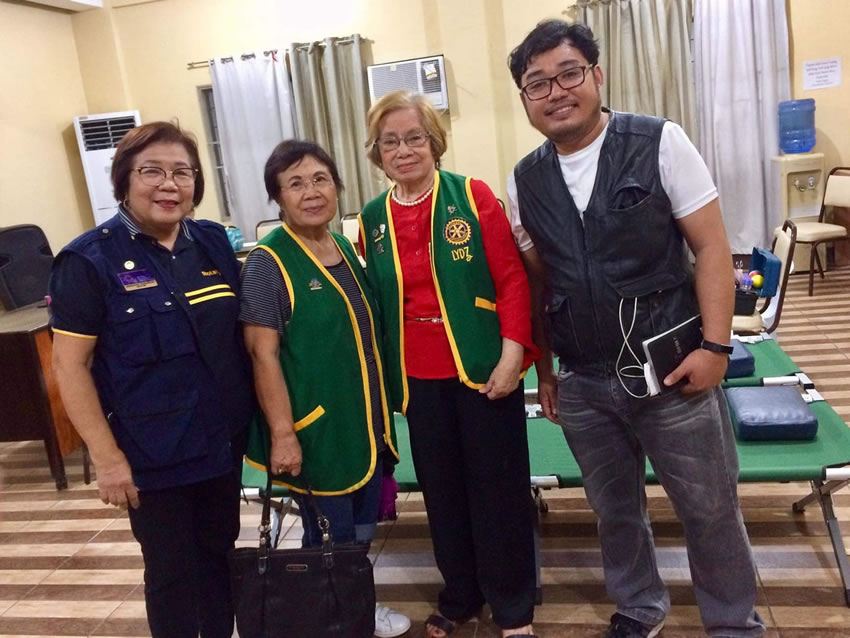 Pastor Jec Dan Borlado, President of Rotary Club of Jaro Centraline with fellow Centralians and Rotarians.
In the October 2021 issue of the international newsletter "Our Foundation Newsletter," published by the Rotary Global History Fellowship, the Rotary International selected the CPU Rotary Club of Jaro Centraline among the four Rotary club chapters from across the globe for its proposed Peace Project.
RCJC Chapter President Jec Dan Borlado was given recognition by Rotary International along with the Presidents of 3 other Rotary International Clubs — Rotary Club of South Sudan, Rotary Club of Pune Camp, India and Rotary Club of Abuja Wuse II, Nigeria. The noteworthy project proposal submitted by RCJC President Borlado is a Friendship Wheel marker.
Borlado and the Rotary Club of Jaro Centraline intend to dedicate the proposed Rotary Friendship Wheel within the CPU campus, depending on agreements and sourcing of funds. The Friendship Wheel will be an activity area that will be useful for Centralians.
Borlado said that, "Centralians are living reflections of peace, friendship and goodwill."