By Cyrus A. Natividad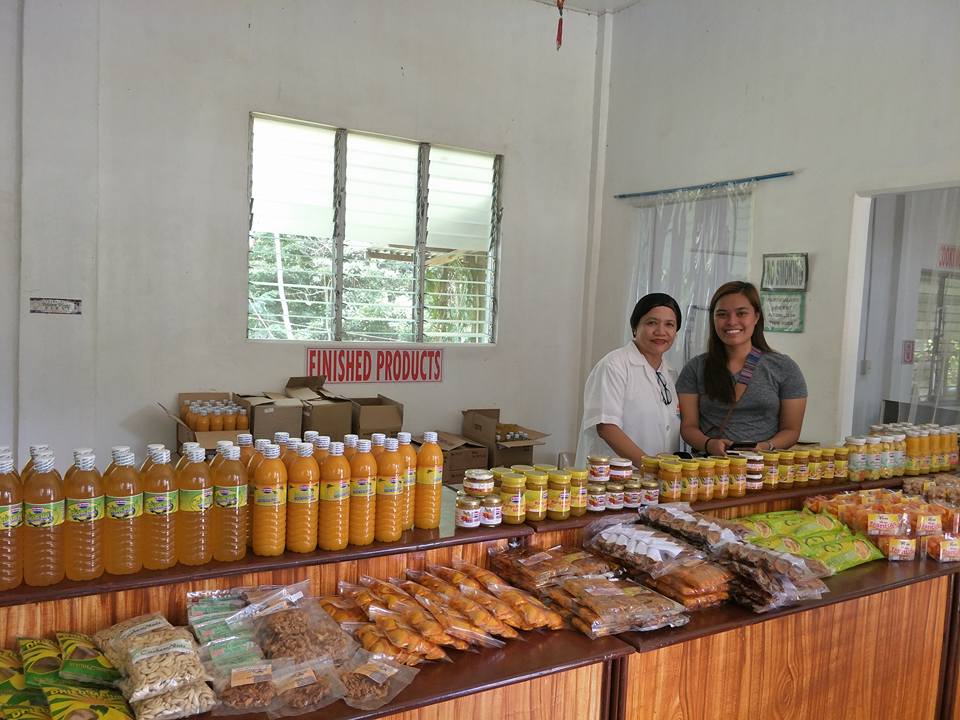 Rebecca C. Tubongbanua showcasing McNester products. Photo Credit: McNester
Centralian entrepreneur Rebecca C. Tubongbanua is again a big winner in the Guimaras Manggahan Festival 2019. Tubongbanua has received awards from the Department of Tourism and the local government (LGU) of Guimaras.
Tubongbanua is the founder of the McNester Food Products, which process sweet Guimaras mangoes, calamansi juice, and other food products. It also brought Guimaras island province international recognition especially with their mango products.
Tubongbanua is recognized for her business acumen and expertise in food processing. Student entrepreneurs attend her motivational business lectures at the McNester factory in Buenavista, Guimaras. In these lectures, she also shares the essence of trust and recognizing that one is indebted to the Lord. She shared these principles last Saturday, May 18, 2019, when she was visited by the entrepreneurship class under Dr. Mario Tajanlangit of the CPU Doctor in Management program. Tubongbanua not only focused her discussion on entrepreneurship, but also on the idea of "Christ at the center of her business." She attributed the following for her success:
The 9 Elements of Being an Entrepreneur
S – Self confidence
U – Untiring
B – Boldness
S – Skill
T – Tolerance
A – Attitude
N – Never gives up
C – Christ must be at the Center
E – Essence of encouragement
Tubongbanua was a Chemistry teacher at Good Shepherd's Fold Academy in Guimaras before working as a domestic helper in Hongkong. She believed that this was how God provided her the opportunity to earn capital for the small enterprise she was planning to put up.
Tubongbanua was able to startup her business in 2003 with a modest capital of 7,000 pesos. She shared space at her sister's house in Brgy. San Isidro, Buenavista, Guimaras. For her untiring efforts, she was able to provide employment for her community, as well as economic support to the indigents. Tubongbanua received the Magsasaka Syentista (MS) award from DOST.
She has since then built up the business. Developments included building a laboratory and a mixing and production plant as well as a product display area and a small audio-visual hall where lectures and demonstrations are held for entrepreneurs and guests.