By Cyrus A. Natividad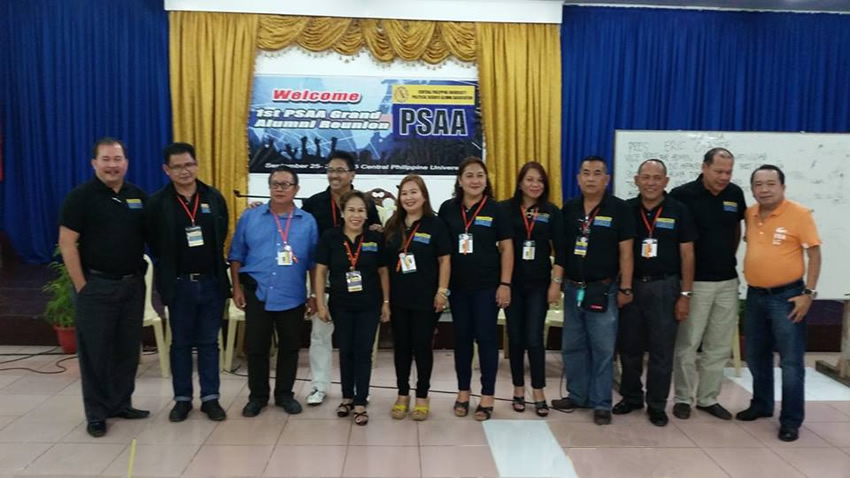 The first set of PSAA Officers during their homecoming and induction ceremony in 2015.
The CPU Political Science Alumni Association (PSAA) will be coming "home" again this year at Central Philippine University during the celebration of the CPU Alumni Homecoming 2019.
According to Eric 'Noy' Otayde, current PSAA President, the Batch 1984 Jubilarians of the PSAA will celebrate their Jubilee year on the night of September 27 at the Smallville 21 Hotel, Diversion Road Iloilo City. This will be a prelude to the CPUAAI Alumni Homecoming and General Assembly on September 28, 2019 at the Rose Memorial Auditorium.
"We will have two nights of getting together. The first one on the 27th is our Jubilarian celebration, and then we should be there on the 28th at the Royal Garden Hall Convention Center for the CPU Alumni Night," said Otayde. The PSAA will join the Search for the Alumni King and Queen 2019 on that evening.
The Political Science Alumni Association (PSAA) is a special alumni chapter and the 154th of all CPUAAI worldwide. For inquiries please contact us: 0917-723-2687 (Eric), 0961-145-5207 (Cyrus).