By Cyrus A. Natividad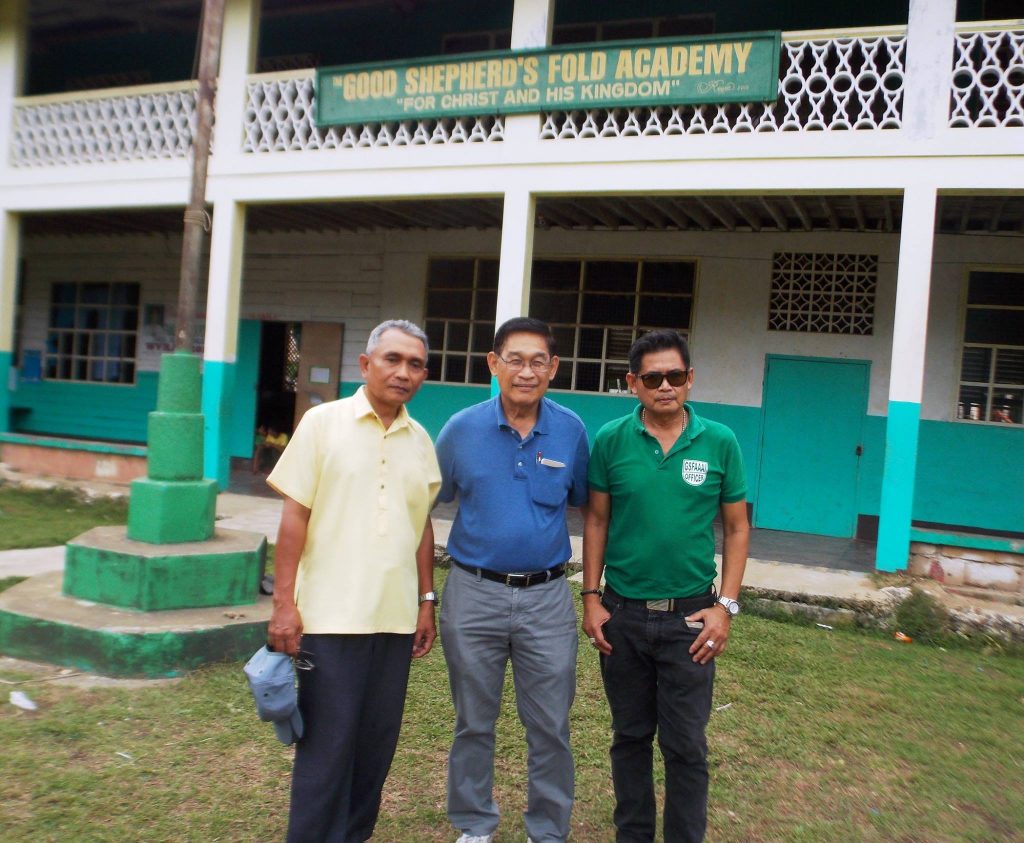 Dr. Manny Palada (center) together with Pastor Jonathan Española and Mr. Cyrus A. Natividad.

Last Monday, November 5, Dr. Manny Palada visited the Good Shepherds Fold Academy, a former American School in Buenavista, Guimaras, where he met with a long-time, Centralian friend, Thelma Pagsuberon, who is a member of GSFA's Board of Trustees. The meeting with Pagsuberon was joined by other members of the GSFA Board of Trustees: GSFA Chief Operating Officer, Pastor Jonathan Española; Pastor Roberto Tabuena; Mr. Cyrus A. Natividad, the President of the GSFA Alumni Association. The meeting resulted to a possible partnership on sustainability, development, and outreach. The Good Shepherd's Fold Academy has more than 200 orphans who can benefit from this partnership.
Dr. Palada looked into the possibility to produce vegetables crops in a few hectares of arable land within the GSFA property. The produce will be shared by the stakeholders with possible income to be shared for the orphanage and campus development.
Manny, as Dr. Palada is known to friends and associates, is a graduate of Bachelor of Science in Agriculture, Major in Plant Science from Central Philippine University. He earned his Master of Science in Agronomy from U.P. Los Baños, and his Doctorate in Horticultural Sciences-Vegetable Crops from University of Florida, Gainsville, Florida, USA. He is a visiting professor and a member of the Board of Trustees of Central Philippine University.
Manny has become an authority on moringa research, production and marketing. As such, he has earned the moniker "moringa man from Central." As an organic agriculturist, Manny is dedicated to promoting malunggay (Moringa oleifera), which abounds locally and has been found to be a good source of anti-oxidant, vitamins, minerals, and the like.