By Cyrus A. Natividad

A Zumba session before the fun run.
More than 500 students and running enthusiasts participated in the Organic Agrifair Fun Run on Monday, November 26, at Central Philippine University, signaling the first day of the DA-CPU event and opening of the program at the alumni Promenade and Concert Park. It started at 5:30 AM with a short Zumba exhibition exercises held at the Big Field in order to energize participants before the Run began.
Dr. Teodoro C. Robles, University President, delivered a message before sending off the runners, thanking them for joining the Organic Fun Run in support of the 8th Da-CPU Organic Agrifair -opening on its first day.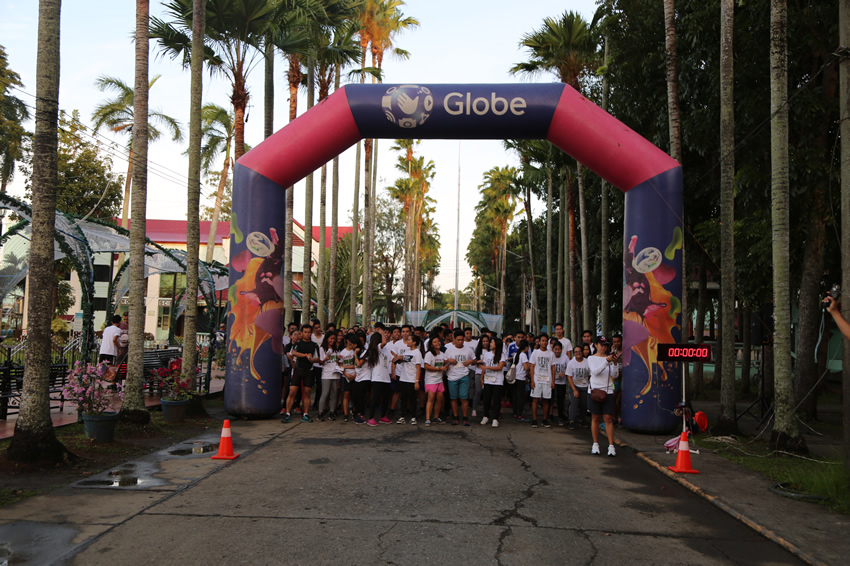 Ready, set go! Runners await the go signal.
Zen Juvelyn Tormon Clementer, CPU Alumni and expert Zumba consultant, offered to bring her group to perform in support of the event. The Organic Agrifair Fun Run ended up shortly before 7:00 AM.
The event was also supported by the PE Department, CPU College of Education and the Philippine Extreme Sports Explorer Club, Inc.