By Cyrus A. Natividad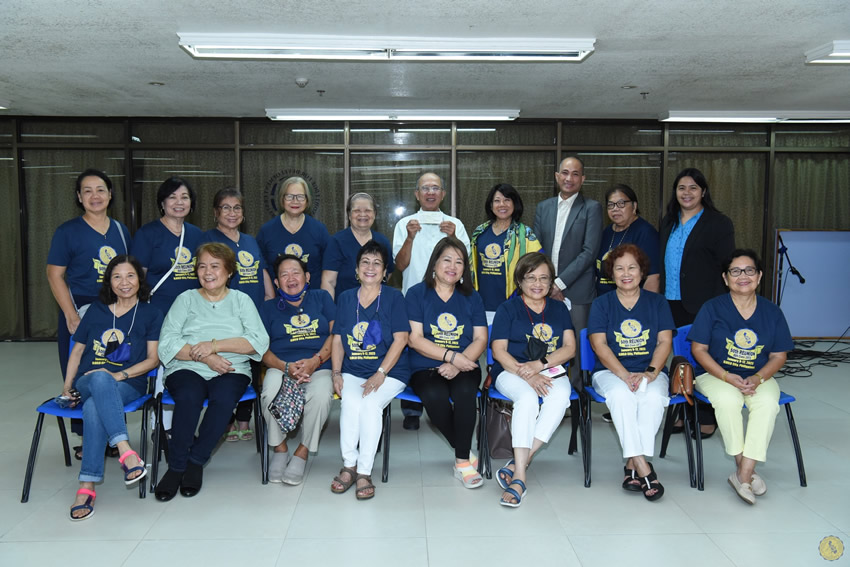 CPU College of Nursing Class of 1972 visited the campus and hand-in their donation to CPU President Dr. Teodoro C. Robles.
The Nursing Class of 1972 (CPU CON GOLDEN JUBILARIAN) made a visit to the CPU College of Nursing at the Loreto D. Tupas Building on Jan 11, 2023. Eighteen members of the group were present during the visit. They also have their batch reunion at the Sea Garden Resort in Leganes, Iloilo.
A short program was held at the LDT quadrangle. The Opening Hymn, 'Give Thanks' was followed with an Opening Prayer led by Prof. Ma. Lourdes N. Sampiano and a short meditation by Prof. Rona Idemne. Atty Salex Alibogha and Prof. Melba C. Sale delivered their Welcome Remarks in the later part of the program. CPU President, Dr. Teodoro C. Robles also welcomed them during their courtesy call.
The Nursing Class of '72 is one of the many CPU alumni chapters from abroad. Their love for their Alma Mater and their College of Nursing; as well as good outcomes of employment abroad result to great desires to come back and be part of the development and progress at Central Philippine University.
The Nursing Class of '72 donated US $10,000 dollars during their visit. The amount will be used by the CPU College of Nursing in their Mastro Evolve and Lecturio Instructional Project.