By Cyrus A. Natividad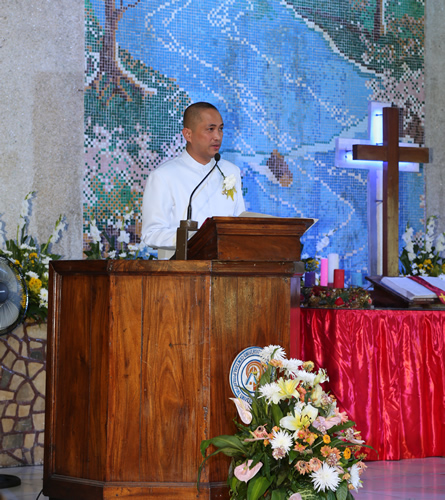 Atty. Salex E. Alibogha, Dean, CPU College of Nursing, introduced the Guest Speaker.
Central Philippine University Bachelor of Science in Nursing Batch 2021 held its Capping, Pinning and Candle Lighting Ceremony at the University Church on Monday, December 3, 2018 at 3 in the afternoon.
The ceremony began with a processional of nursing students. It was followed by the Invocation, led by Rev. Roger T. Quimpo, Associate Pastor for CPU Outreach. Vice President for Student Affairs, Rev. Joniel Howard H. Gico, then welcomed everyone on behalf of CPU President, Dr. Teodoro C. Robles. He acknowledged the guests and congratulated the parents for doing everything for their children's success.
After which, Atty. Salex E. Alibogha, Dean, CPU College of Nursing, introduced the guest speaker, Christine V. Eyler, who graduated cum laude from the College of Nursing at Central Philippine University in 2004. She finished her Masters in Nursing-Health Care Leadership from the University of Washington, Tacoma, Washington USA in 2013 and her Doctor of Nursing Practice- Pediatric Nurse Practitioner from the University of Washington in Seattle, Washington USA in 2018.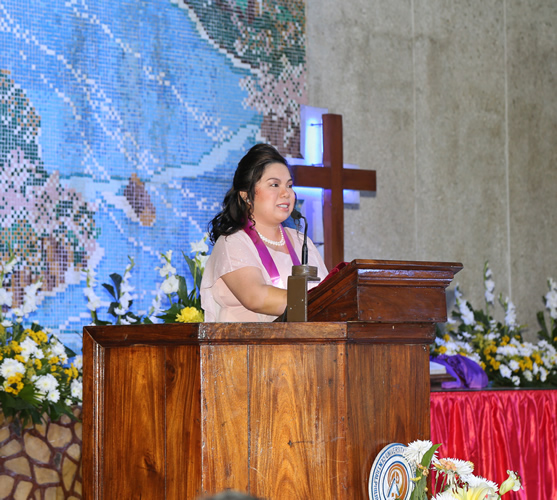 Guest Speaker, Christine V. Eyler encouraged Centralian nursing students to be positive thinkers, to have a reason in all that they do and to be great CPU Nurses.
Eyler has received various recognition and awards—among them, Outstanding Nursing Graduate of 2004, Philippine National Red Cross Service Excellence Medal in 2004, and she ranked top 10 during the Philippine Nursing Licensure Exam. She has also worked with different medical institutions as a registered nurse and pediatric nurse practitioner. She is currently based in the United States.
Eyler encouraged the student nurses to keep learning, from their capping moment until they become registered nurses. She gave them four challenges: be positive thinkers, have a reason for everything, have the intention to help others, and, lastly, be great CPU nurses.
After the message, the history of the first nursing school in the Philippines was read by Elsie Italia. It was followed by an explanation of the Significance of the Lamp and Cap by Nancy Grace P. Del Socorro, faculty, College of Nursing. The candidates were then presented for Capping, Pinning, Candle Lighting and Confirmation of Class 2021.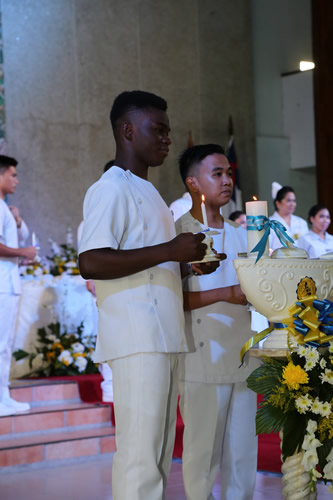 The Central Philippine University College of Nursing continues its commitment to excellence and professionalism.
Maria Lourdes Sampiano, Clinical Coordinator, called the Lighting of the Florence Nightingale Lamp. The Gideons, an Association of Christian business and professional who distributes bibles around the globe, gave Lamps and nurse's Bibles. The Florence Nightingale Pledge was led by Adelfa D. Dusaran, Levels 1 and 2 Coordinator. Angel Love Hontoria Dema-ala, CPU nursing student, led the BSN Class of 2021 in the singing of their class song, "One Voice." The Recessional followed after Rev. Quimpo gave the Benediction.