By World Bank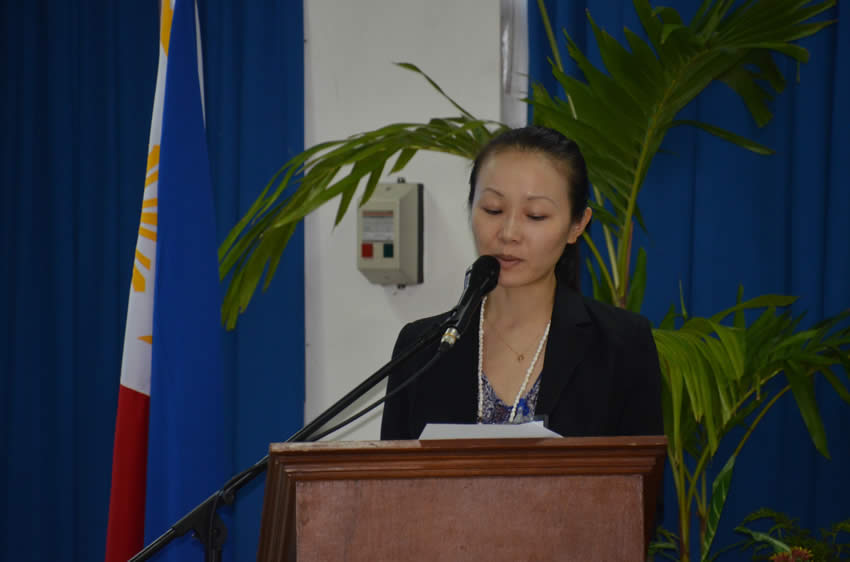 Ms. Rong Qian, Senior Economist, World Bank, highlights the importance of working together to move forward economically. 
ILOILO CITY, March 21, 2019 – To propel shared growth and prosperity, the country needs to focus on creating more and better jobs, upskilling its workforce, investing in health and nutrition, focusing development efforts in Mindanao, and managing disaster risks. Further, policy reforms are needed to remove constraints in domestic and foreign competition, regulations that stifle entrepreneurship and small and medium-enterprises and restrictions on foreign participation in the economy.
These are among the highlights of the discussions during the multi-sectoral forum on Making Growth Work for the Poor held March 21, 2019 at Central Philippine University (CPU) in Iloilo City.
The forum—jointly organized by CPU Knowledge for Development Community (KDC), the National Economic and Development Authority (NEDA), and the World Bank—focused on growth and productivity as milestones for achieving AmBisyon Natin 2040, the country's long-term vision of matatag, maginhawa, at panatag na buhay.
It sought to generate discussion of development issues using the World Bank's poverty assessment and productivity reports, engage with stakeholders from government, civil society, and the private sector in the regions, provide input to the World Bank country partnership framework for fiscal year 2019 to 2022, and provide input to NEDA's upcoming regional consultations for the Philippine Development Plan (PDP) Midterm Update.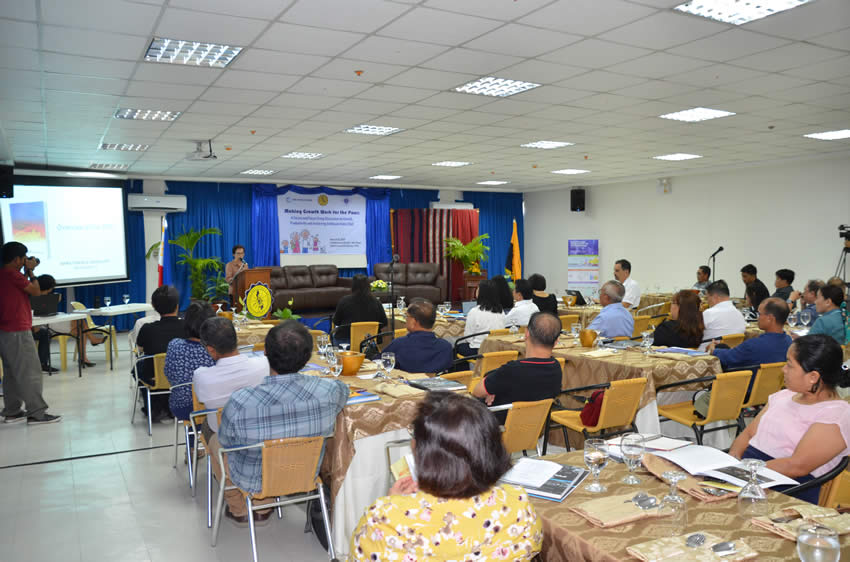 Ms. Teresa Guadalupe, Senior Economic Development Specialist of NEDA Region 6 discussed the economic and social progress in Western Visayas.
Mr. Reynaldo Cancio, NEDA Director of the National Policy and Planning Staff, said, "We have taken major strides in our reform agenda but more is needed to keep growth working for the poor."
Ms. Teresa Guadalupe, Senior Economic Development Specialist of NEDA Region 6, presented the region's progress toward AmBisyon based on PDP and the Regional Development Plan.
As input to the discussion,  Ms. Rong Qian and Ms. Sharon Faye Piza, Senior Economist and Economist respectively of the World Bank, presented the highlights of two reports: Making Growth Work for the Poor: A Poverty Assessment for the Philippines and Growth and Productivity in the Philippines: Winning the Future.
KDCs comprise 19 universities, policy and research institutions in the Philippines that promote knowledge sharing about development issues, in partnership with the World Bank Group.
The KDCs nationwide include Asian Institute of Management in Makati (Makati city); Ateneo de Naga University (Naga City); De La Salle University – Jesse M. Robredo Institute of Governance (City of Manila); House of Representatives KDC (Quezon City) National Economic and Development Authority (Pasig City); Notre Dame University (Cotabato City); Palawan State University (Puerto Princesa City); the Philippine Institute for Development Studies (Quezon City); Saint Paul University Philippines (Tuguegarao City); Silliman University (Dumaguete City); the University of San Carlos (Cebu City); University of Southeastern Philippines (Davao City); University of the Philippines Los Baños (Laguna); University of the Philippines School of Economics (Quezon City); Western Mindanao State University (Zamboanga City); Xavier University – Ateneo de Cagayan; and the World Bank Office in Manila.