By Rusieljs G. Lunasco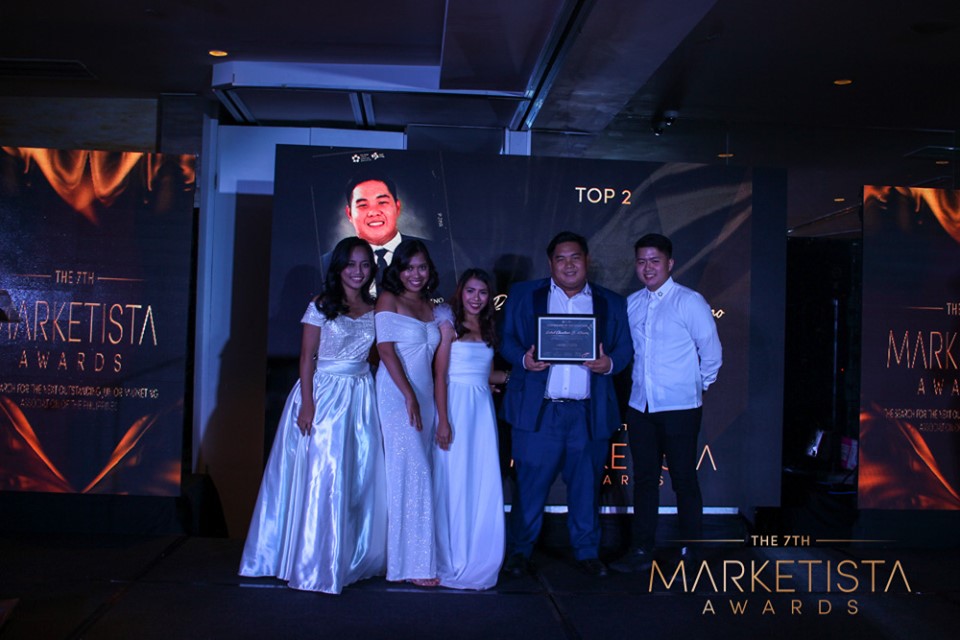 Moreno poses for a photo with members of the JMA National Executive Board during the 7th Marketista Awards.

Robert Christian B. Moreno, a fourth year Marketing Management student was awarded as one of the Top  Regional  Directors during the 7th Marketista Awards last May 29 at the Hotel Jen Manila, Pasay City.
Moreno was an active member of the Junior Marketers Association and served as Treasurer for the Iloilo Federation, President of the CPU Chapter, and Board of Regional Directors for Visayas from 2018 to 2019.
"I feel so overwhelmed and it's such an honor to represent Central Philippine University and the JMA Community in the Visayas," Moreno said.
Marketista Awards, organized by the Philippine Junior Marketing Association, recognizes outstanding junior marketing associations in the Philippines. It aims to acknowledge excellent school-based projects and contributions of different local Junior Marketing Associations in the country.