By Nestle G. Taala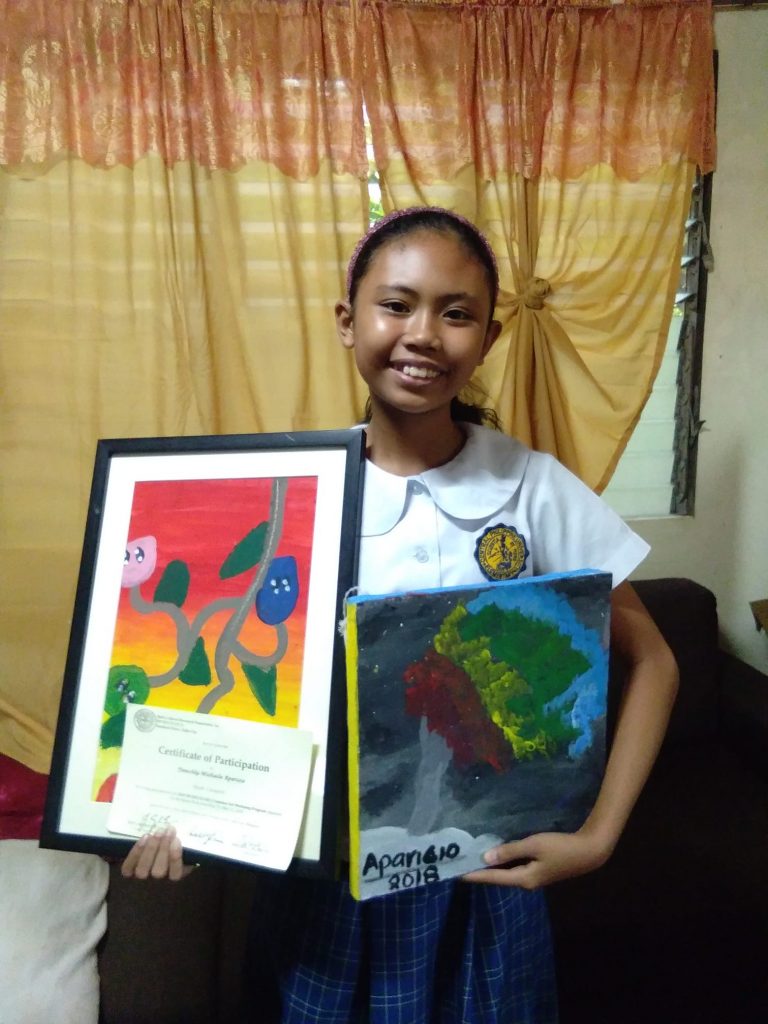 Yaneshka is also a well-rounded daughter who does painting, karate and modelling on the side.
Yaneshka Aparicio, a grade 5 pupil of CPU Elementary School, is the girl behind the viral video "Alas Dose Na, Fresh pa ba kayo?" where she flaunts out to the whole world her freshness under the prickly heat of the sun.
The video which was uploaded on their Facebook page Chaela and CJ Moments earned 1 million views, 17 thousand shares and 16 thousand likes online. During an interview on "Centralian Profiles" on August 7 with Yaneshka and her mother, Chrysta June Aparicio, they revealed that the result was unexpected. They were both overwhelmed because some people were asking for a photo with Yaneshka, and those who are outside Iloilo were requesting for a shout out.
But she is more than those video blogs. Yaneshka is also a well-rounded daughter who does painting, karate, and modeling on the side. In fact, she passed the audition of World Championship of Performing Arts (WCOPA) modeling category although they were unable to push through due to financial constraints. Instead, Yaneshka focused on her studies in which she excels as well. In 2016, Yaneshka was featured in People's Choice of Sikat Ka Iloilo for helping her mother make munchkins which allows her mom some extra income. Mom Chrysta June indeed feels blessed to have Yaneshka for a daughter.
Yaneshka, for her part, inspires fellow Centralians to be confident with themselves, "Be confident and don't be shy to try new things because there is no harm in trying."