By Keziah G. Huelar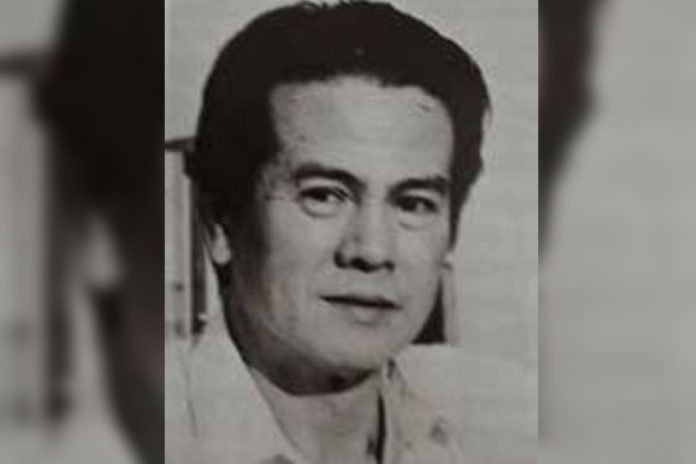 Atty. Ramon Muzones devotion to uplift Hiligaynon literature has earned him the distinction of National Artist for Literature. Photo Credit:  Philippine Cultural Education Online
Centralian excellence—Atty. Ramon Muzones, a former Iloilo City Councilor and a graduate of the CPU College of Law in 1952  has been posthumously hailed as National Artist for Literature by President Rodrigo Duterte at the Malacañang Palace on October 24, 2018.
During his lifetime, Muzones wrote over 62 novels, most of them in Hiligaynon. His popular works in include  Kuting-Kuting sa Kudyapi, Tibud nga Bulawan, Maambong nga Sapat, Bagong Maria Clara, Margosatubig , which became the first Hilgaynon bestseller, and many others.
In 1988, Muzones received the Gawad Pambansang Alagad ni Balagtas ng Unyon ng mga Manunulat sa Pilipinas, Gawad CCP Para sa Sining in1989 and the Gawad Bonifacio sa Panitikan Centennial Award granted by the National Commission for Culture and the Arts in 1997.
He co-founded Sumakwelan, a pioneering organization of Hiligaynon writers and poets promoting Hiligaynon literature. Hailing from Molo, Iloilo City, he wrote works depicting the rich culture of the Ilonggos, their strength and values.
Muzones is the second Centralian to receive such prestigious award, the first being Leonor Orosa-Goquingco, the valedictorian of CPU Elementary Batch 1929. She was hailed summa cum laude when she received her diploma in Education majoring in English literature from St. Scholastica's College Manila. In 1976, she received the coveted title of National Artist for Dance.