Dr. Raquel L. Polec-eo and Pastor Alfred C. Morales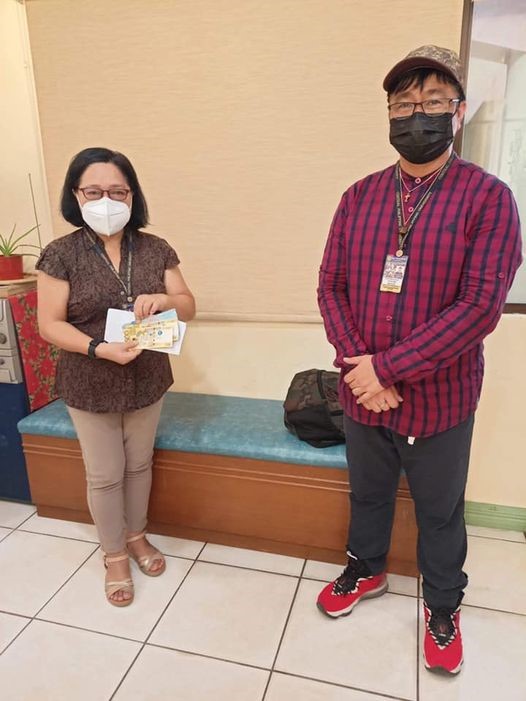 Dr. Raquel Polec-eo (L), together with Pastor Alfred Morales (R) received the Php 20,000 donation from Dr. Carmen Pama-Santos for the Our Daily Bread (ODB) Project.
Dr. Raquel L. Polec-eo, Director of the Guidance Services Center, took her oath on February 18, 2021 along with other community volunteers from different sectors, as member of the advisory council of the Philippine National Police Training Service, Regional Special Training Unit 6 (RSTU6) under the leadership of PLT COL Jonathan D. Pineda, Acting Chief, RSTU6.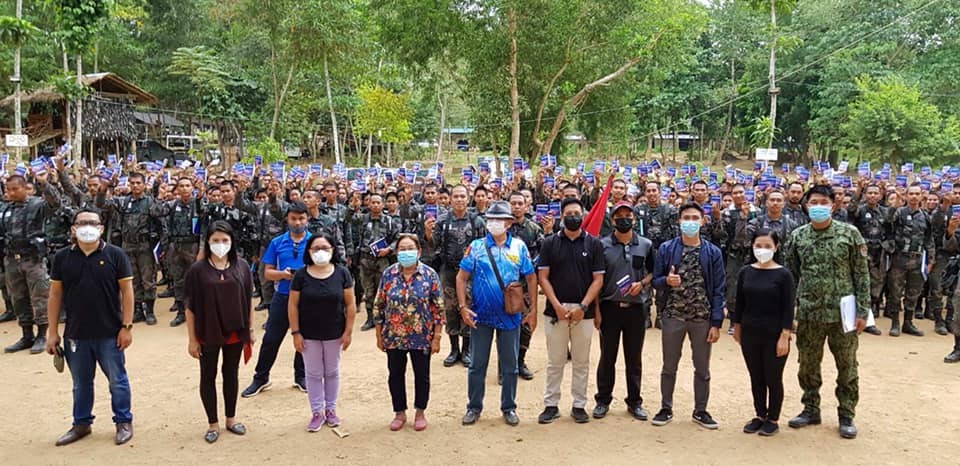 Dr. Polec-eo, 3rd from left, with other members of the Advisory Council.
The advisory council is tasked to find ways and means to support this unit in its programs in various areas. One of the initial projects was to provide Our Daily Bread (ODB) copies to the 320 Basic Internal Security Operation Course (BISOC) trainees. This will be part of their reference materials during their Squad Weekly Interactive Meeting (SWIM). The advisory council members were challenged to raise funds for this project. Several donors willingly shared their resources. Part of which was from Dr. Carmen Pama-Santos, a member of the CPU Board of Trustees, who donated Php 20,000 through Pastor Alfred Morales, Student Recruitment Officer which was received by Dr. Raquel Polec-eo. In addition, the Guidance Services Center personnel and some CPU alumni were able to donate Php 12,200.00. On March 13, 2021, the first batch of Our Daily Bread copies were distributed to Class Santatag who are currently undergoing training at 2nd Iloilo Provincial Mobile Force Company, Camp Jalandoni, Brgy Zerrudo, Sara, Iloilo. The distribution of ODBs will continue as the Lord provides through generous donors as we religiously make a difference amid the COVID-19 pandemic.