By Cyrus A. Natividad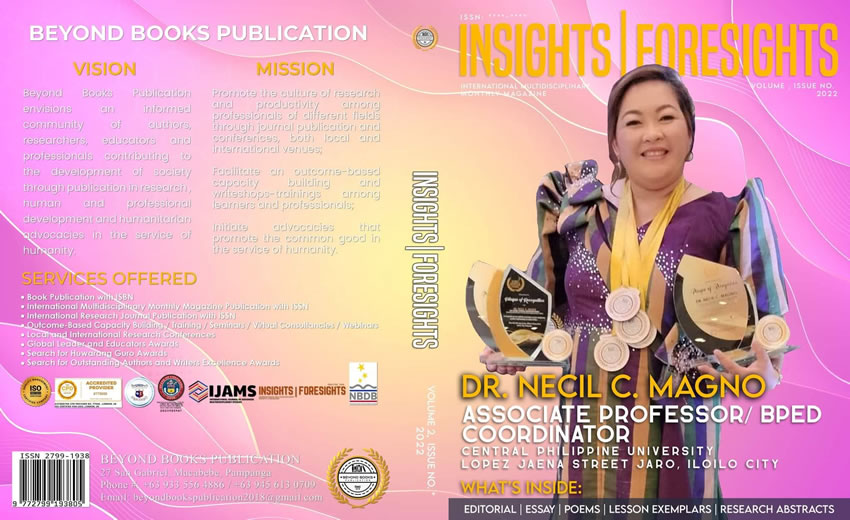 Dr. Necil Capiñanes Magno continues to reap awards in the Global Excellence Awards by The Oscars for Professional 2022, held on September 11, 2022 online via Zoom.
Based on the interview conducted and the credentials/documents she had submitted, Magno was unanimously declared by the organizers and the board of evaluators to the Top 4 (Educator's Category Award).
The award was presented for her outstanding performance in the pursuit of quality education, dedication, hard work and love for teaching and learning, and for making significant impact and difference in the lives of learners. One of the Panelist Members and Evaluators was another internationally multi-awarded Centralian and CPU Faculty, Dr. Maredil Rafael Ambos.
Magno received four awards with High Distinction as 'Most Admired and Empowered Woman of the Year', 'Most Outstanding Artistic Director for Two Decades', 'Most Remarkable Achiever in Education of the Year' and 'Most Outstanding Innovator in Education'.
Following is the criteria for any Outstanding Award in Educators Category:
Education -20% ; Innovation, Research and Publication – 10% ; Recognitions, Awards as Educator -30% ; Community Outreach Conducted /Linkages – 10 % ; Performance Rating – 10% ; Seminar/Webinar/Conferences/Speakerships and participation-10% ; Other Outstanding /significant accomplishment (Sports, Scouting, Literary-Musical, Journalism) 10%.
Dr. Necil Capiñanes Magno is Associate Professor and BPED Coordinator at Central Philippine University. Congratulations Dr. Magno for your recent achievement and for believing that there is no substitute for hard work.