By Cyrus A. Natividad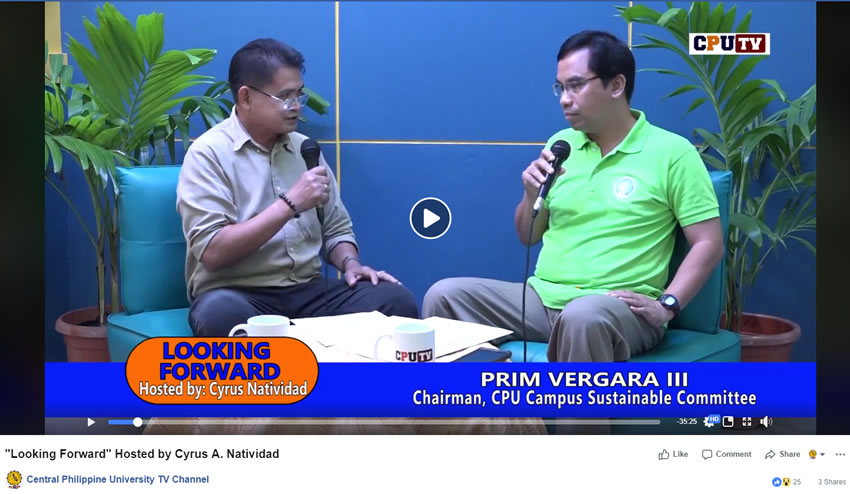 The anticipation for a new CPUTV program has been building up since last year. The community has been looking forward to, perhaps, a live talk show that would carry discussions about people who are connected to the University, such as the alumni, and who could testify to the contributions Central Philippine University has made to their profession, business, and/or success.
The goodness of the Lord was finally made evident last Friday, July 27, 2018 at 4:00 PM when the new show, "Looking Forward," was launched on CPUTV through Facebook Live. Mr. Prim Vergara III, Chairman of the Sustainable Campus Committee was the first guest and his topic centered on Sustainable Campus Development. Mr. Vergara answered questions posted to him and explained at length his answers. The full interview is still available for viewing at https://www.facebook.com/pg/CentralPhilippineUniversityTV/videos/. The program will air regularly on Fridays at 4:00 PM from the CPUTV Studio, EXCEL Center.
This Friday August 3, a Medical Technologist and CPU Alumna, an entrepreneur and newly inducted President of the Rotary Club of Jaro Centraline will be our guest. She will share insights on the Rotary Club of Jaro Centraline (special Alumni Chapter of the CPU Alumni Association, Inc.) and how CPU made an impact in her life.