By Cyrus A. Natividad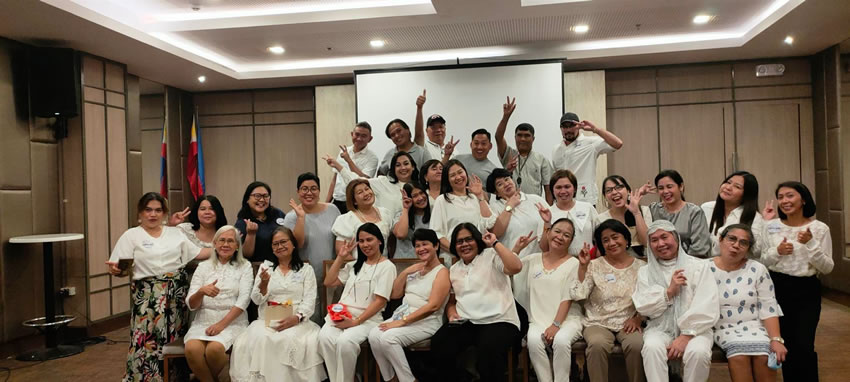 Group photo of the College of Business and Accountancy during their Christmas party.
A "Most-Organized" Christmas party could have been an award for the group that was well-prepared with a program. Each department enjoyed a party with their members; a program, with some sorts of presentation or contest, before the campus finally came to a close for the holidays. Not everyone was aware of one another's celebration last December 2022-until they were posted on social media.
Somewhere around the globe, one or more Centralian must have joined a 'long distance' Christmas party with his or her department, batch and chat group from CPU- via Zoom and other online platforms. There were enjoyments with groups who celebrated their Christmas party outside the campus or in other places with lunch or dinners. Of course gifts giving and exchange gifts was important. We all have enjoyed again, with the generosity and love of Central, last Christmas.
In particular, the online Faculty and Staff Christmas party was bountiful enough, so that many participants had received cash, rice and appliances. Thanks to the Human Resource Department and College of Business and Accountancy, and the creative facilitators, and hosts who made the program quite exciting during the whole online event.
The Christmas period before the long vacation was loaded with exciting events inside the campus; including the Switching on Of Lights at Central 2022, F & A online Christmas Party, Long Service-Loyalty Award, annual distribution of gift packs to the employees and a concert at the Rose Memorial (a tribute to the University President) performed by the Cultural Affairs Office.
Now, it seems that observers have finally decided, the "best" could have been awarded to a group which has given each of their member a part in the program, as well as presenting good sequence of the show.
Oh, well it matters that all of us have enjoyed Christmas in the campus; remembering that the essence of those enjoyable moments is the celebration of the birth of our Lord Jesus Christ in the manger. The parties and togetherness will be embedded in our hearts forever. Happy New Year!
Special thanks to Sir Step Yuson of the College of Business and Accountancy for the pictures.