By Cyrus A. Natividad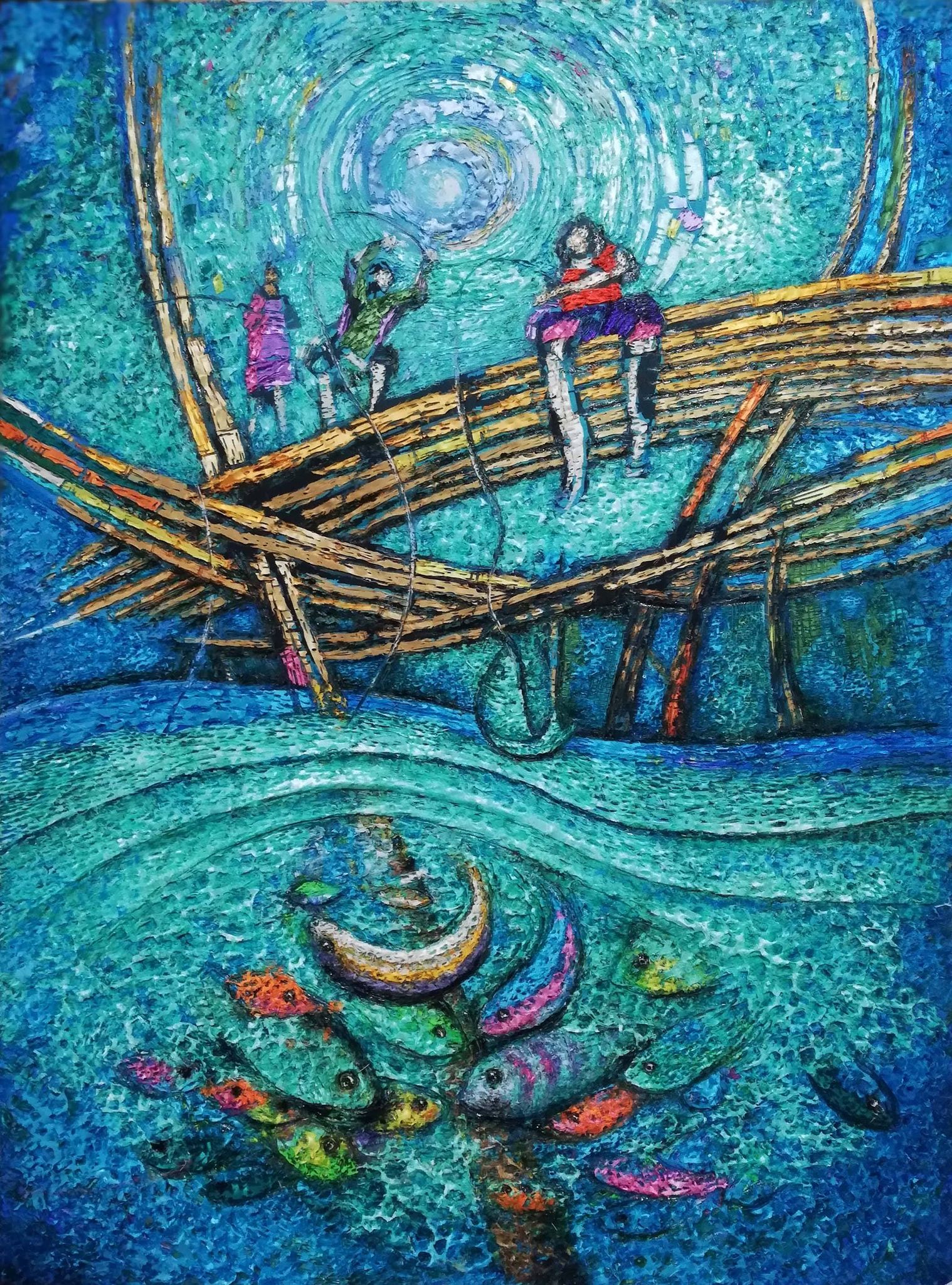 One of the entries for the CENVAS display sale at Robinsons Place Pavia.
Christmas is just around the corner. Despite the dreary, gloomy atmosphere brought about by the pandemic, there is light to look forward to in December.
KUTITAP (Sparkle), "Art for a Cause" is bringing light to hopes and dreams. Kutitap is a project of the Centralian Visual Artists Society (CENVAS) for the benefit of the Work Students of Central Philippine University. An online pre-screening of the artworks was done on October 19 to 20, 2020, and display for sale at Robinsons Place, Pavia will be on November 9 to 30, 2020. This will showcase paintings and artworks by Centralian artists.
The work students of CPU have been largely affected by the Covid-19 pandemic. CENVAS aims to inspire and support them in fulfilling their dreams to finish their studies.
The Centralian alumni are expected to sponsor the Art for a Cause event by buying the artworks. This is an admirable art project by the Centralian Visual Artists Society that gives hope to Centralians and feel the spirit of Christmas despite Covid-19 crisis.