By Michael John Marquez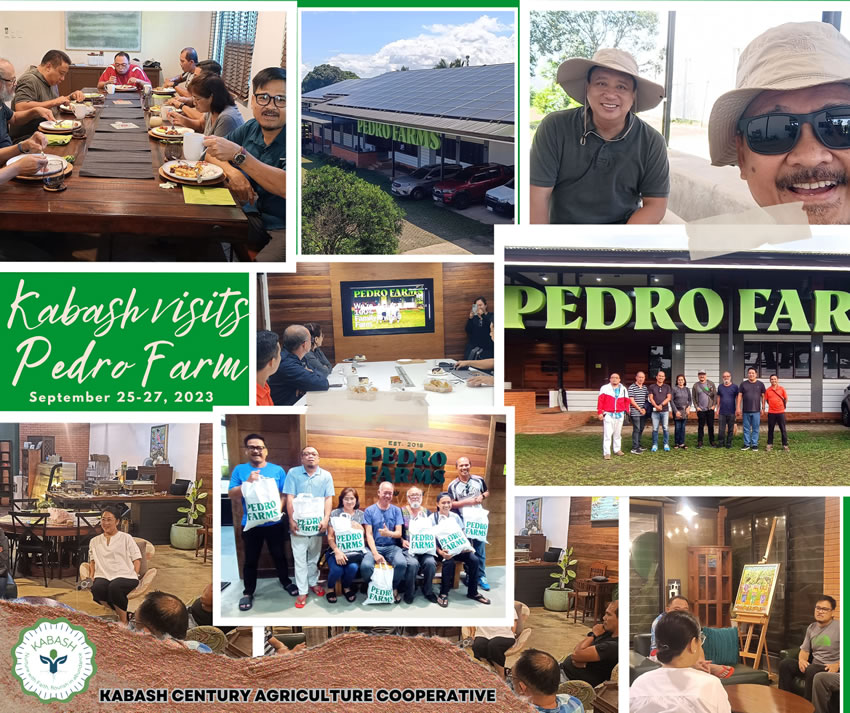 Members of Kabash Coop visit Pedro Farms.
The vision of Kabash has been alive for over three years, but it was only a year ago that it took the form of a cooperative. We embarked on this journey by tending to a modest farm, taking every step as a valuable lesson. Along the way, we discovered the profound power of patience and resilience that only agricultural endeavors can teach.
Our journey began with a simple yet profound directive from God in the Bible: "subdue the earth." From this divine inspiration came the name "Kabash." Additionally, the pandemic reminded us that the ability to produce food is paramount, especially during a crisis. Food is not just sustenance; it's life itself. We asked ourselves how we could make a difference in a world marked by joblessness and business closures. The answer was straightforward: ensure that everyone has food on their table.
It's always been part of our vision to unite churches and pastors in this endeavor. This vision became a reality through the birth of the Cooperative. Fueled by this vision, we sought opportunities to develop land and establish partnerships with like-minded individuals and institutions.
This quest for knowledge led us to the Pedro Farm in Cavite, a state-of-the-art agricultural wonder in the Philippines. During our visit, we were captivated by the farm's exceptional staff, well-trained workers, and efficient management system. It was a humbling experience indeed.
A delegation of six from Kabash embarked on this enlightening journey. Although the Pedro Farm operates on a grand scale, we understood that we needed to adapt its principles to our local context. The warm hospitality and sense of belonging extended to us by the Corvera family, who graciously hosted our visit, were nothing short of a blessing.
This experience opened doors to meaningful conversations and potential partnerships that can bring about great good. We firmly believe that this is just the beginning of a fruitful collaboration between Pedro Farm and Kabash, and we eagerly anticipate the realization of these plans. Some of these projects include agricultural initiatives in Badiangan, the development of the Pastors Village in Guimaras, and our earnest hope that Palliative Care services will soon become a reality.
This journey left an indelible mark on our hearts, reminding us that together, we can go a long way to make this world a better place than when we arrived.
You can be a part of this journey by simply supporting our endeavors through prayers and visiting and patronizing our K-Hesed Bakeshop, K-Coffee and Tea, and K-Market all located at Gate 3 in CPU.
For your order and inquiries
Message us @
K-Market: 0969 449 0459
K-Hesed: 0969 190 3500
K-Coffee and tea: 0915 609 5830
FB @Kabashcooppage