By Cyrus A. Natividad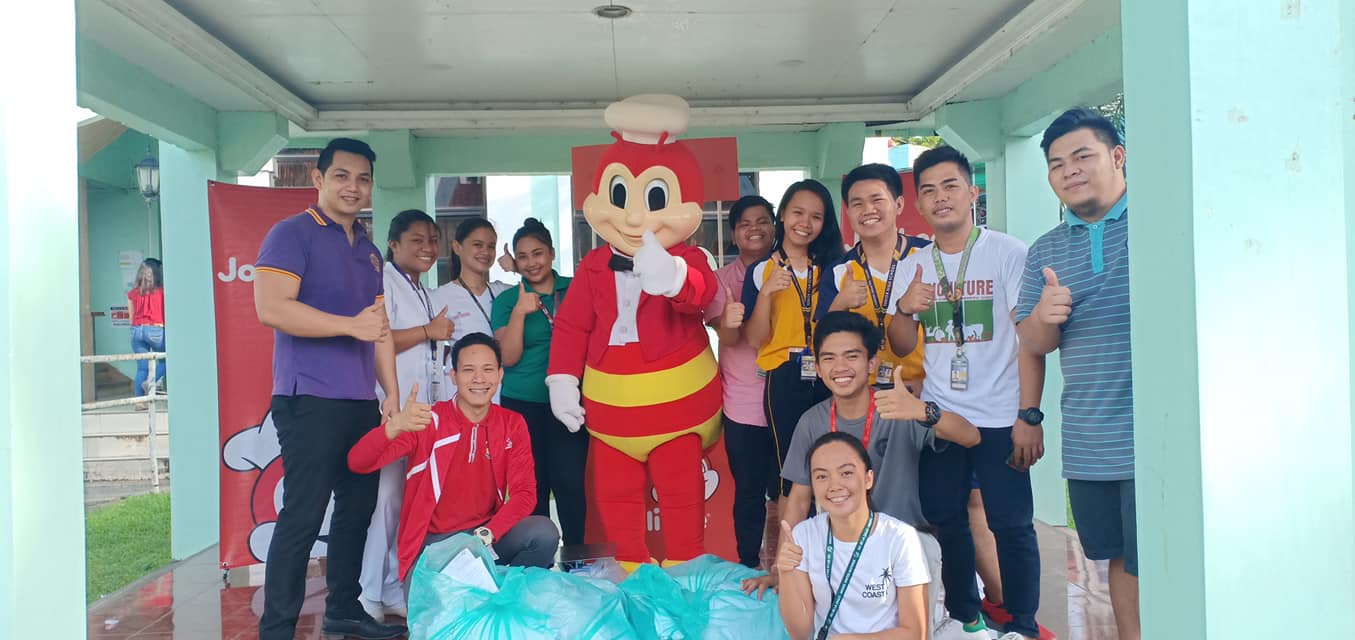 Suelo together with CPUR officers and representatives of Jollibee Food Coorporation.
Central Philippine University Republic (CPUR) President John Michael Suelo talked about his achievements, plans, and desires during an episode of Looking Forward, a public affairs program on the CPU TV Facebook Page last Friday, October 5, 2018.
The interview was a great opportunity for Suelo to tell all Centralians about how "realpolitik" works for CPUR and CPU: "That's loving both my Republic and my Central." This principle has resulted to many admirable projects and programs that Suelo successfully implemented, such as "Hope from Scratch" project where scratch paper were transformed into useful notepads distributed to underprivileged students. This was in partnership with Jollibee Foods Corporation. Another was the PETMALU (Plastic Elimination to Make a Livable University) project to minimize the proliferation of empty plastic bottles and containers inside the campus.
Through the initiative of the CPUR President's Office, Suelo was able to bring two National Senators, Bam Aquino and Riza Hontiveros, to speak in the CPUR sponsored Iloilo Youth Forum on the Philippine Economic Situation and the Iloilo Mental Health Summit, respectively.
Through his office, Suelo has also extended financial assistance and sponsorships to student activities particularly to the work students.
The CPUR President sits as Ex-Officio Member in the CPU Board of Trustees. Suelo has perfect attendance in the Board of Trustees Meeting.
Suelo easily won the votes of student in the last election due to his promising programs that would make "everyone matter in the campus" and where "matters of concern [would] be addressed."
In an interview with some of his classmates, Suelo is said to be very creative and innovative, successfully pursuing many good programs and projects for the students and the campus. However, he is not done yet. He is still working on many other plans and projects for the students and the University.
For his part, JM Suelo would like to be remembered as an effective president who did his best to succeed for the betterment of the studentry—even long after his term in CPUR ends.
 Suelo will be going to Hong Kong on October 25 to 27, 2018 to attend the 7th Pro Bono Conference spearheaded by the Asian Law Student's Association.