By Cyrus A. Natividad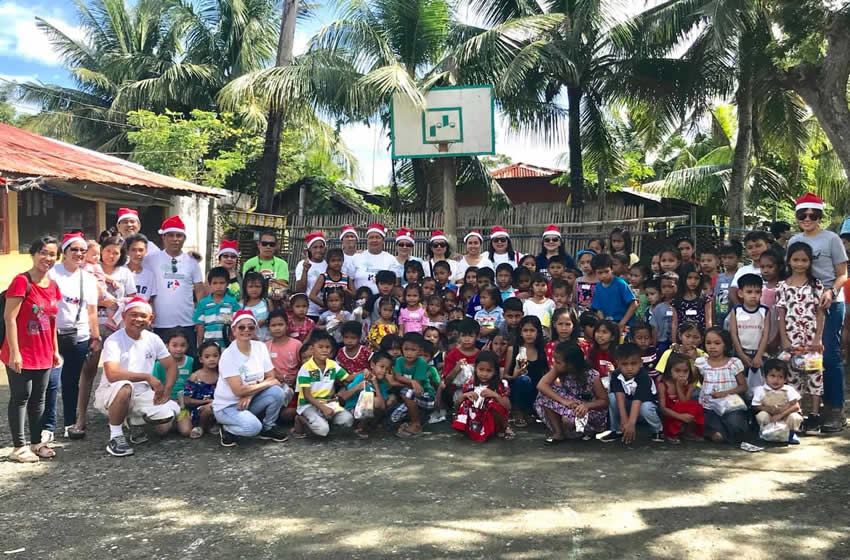 JEC Koinonia with recipients from New Life Community Church, Leganes.
The Koinonia group Jaro Evangelical Church which is composed of Centralians led gift-giving activities in several communities of Iloilo on December 17 and 18, 2019.
Gifts were distributed on the first day, December 17 in Calajunan, Mandurriao, Kalye 2, Lapuz and Creekside Baptist Church, Dungon C. On Day 2, December 18 the distribution of the gifts were at the Riverside Community Chapel in Pavia, Pagsangaan Baptist Church, Pavia, New Life Community Church Leganes Outreach, Zarraga Evangelical Church Outreach, Palanguia Outreach, Pototan, Barotac Nuevo Evangelical Church, and Dumangas Baptist Church, Tabucan.
The outreach group is a Christ-centered organization based in Jaro Evangelical Church with members who are mostly Centralians. It is anchored on partnership and service related to the church mission. The church group was organized and had its first induction of officers in 2012. Since then the Koinonia group has been active in community work.
The group is guided by their 5SW (Service, Study, Support, Sharing, Socializing, and Worship). Koinonia is a Greek term which means "fellowship."