By Cyrus A. Natividad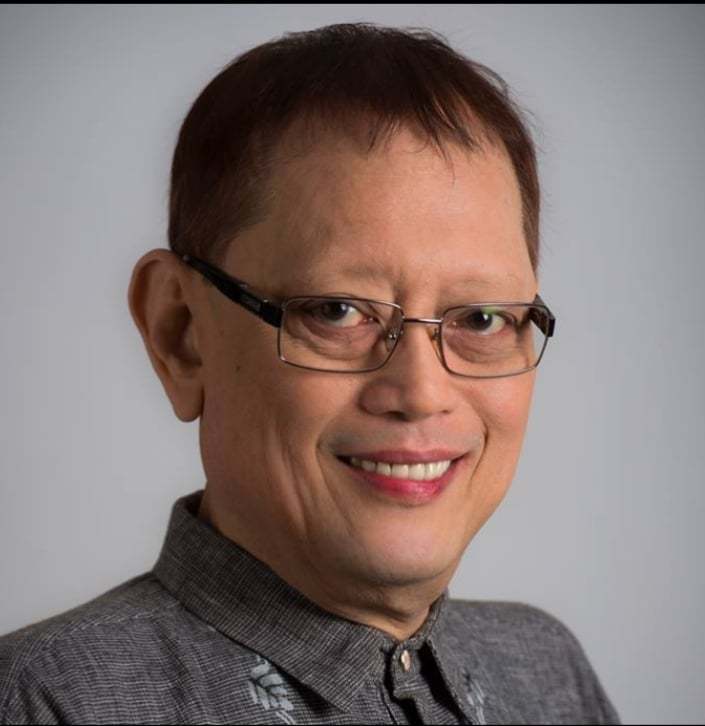 Atty. Rodolfo V. Cabado
In the realm of legal luminaries, the passing of Atty. Rodolfo V. Cabado is not just a loss but a profound void that resonates through the halls of Central Philippine University (CPU). Often, death is likened to a thief in the night—sudden, unexpected, and robbing us of precious treasures. In the case of Atty. Cabado, his brilliance remains etched in our minds, impervious to the passage of time.
A dear friend and fraternal brother, Atty. Cabado's demise has left us reflecting on the richness of his character. He was more than a lawyer; he was multi-talented — a poet, playwright, actor, producer, director, composer, arranger, lyricist, and conductor. His passion for the arts extended to his roles as a speech and voice consultant, rhetorician, painter, sculptor, and designer.
For over thirty years, Atty. Cabado served as the foremost law professor at CPU, leaving an indelible mark as a master of civil law. His love for knowledge, books, and teaching defined his legacy, shaping the minds of countless students.
Beyond academia, Atty. Cabado was a respected figure in various domains. His contributions extended to print and broadcast journalism, where he earned accolades for his insightful commentary. He was a key member of the Arts Council of Iloilo, Inc., and the President and Founder of the Iloilo Theater Company. As a Senior Partner in the law firm of Bedona, Bedona, Cabado, and Endonila, he blended legal expertise with artistic flair.
Atty. Cabado's public service record is equally illustrious. He held pivotal roles such as the Provincial Legal Officer of South Cotabato, Executive Director of the League of Municipalities of the Philippines (LMP), and Provincial Board Member for the 2nd District of Iloilo from 1995 to 2001 and again from 2004 to 2010. His dedication continued as the Senior Executive Assistant to the Governor, Province of Iloilo, from 2011 to 2016.
An exceptional scholar, Atty. Cabado's academic journey began at Leon Elementary School, followed by the Philippine Science High School in Diliman, Quezon City, where he distinguished himself as a Government Scholar. His academic brilliance shone through with a Magna cum Laude in Bachelor of Arts, Major in Philosophy, and a Summa cum Laude in Bachelor of Laws from CPU. In the 1980 Bar Examinations, he secured the 17th nationwide spot.
Atty. 'Boy' Cabado's legacy as a great Centralian Lawyer is firmly established, and he will be fondly remembered within the esteemed halls of Central Philippine University.