By Cyrus A. Natividad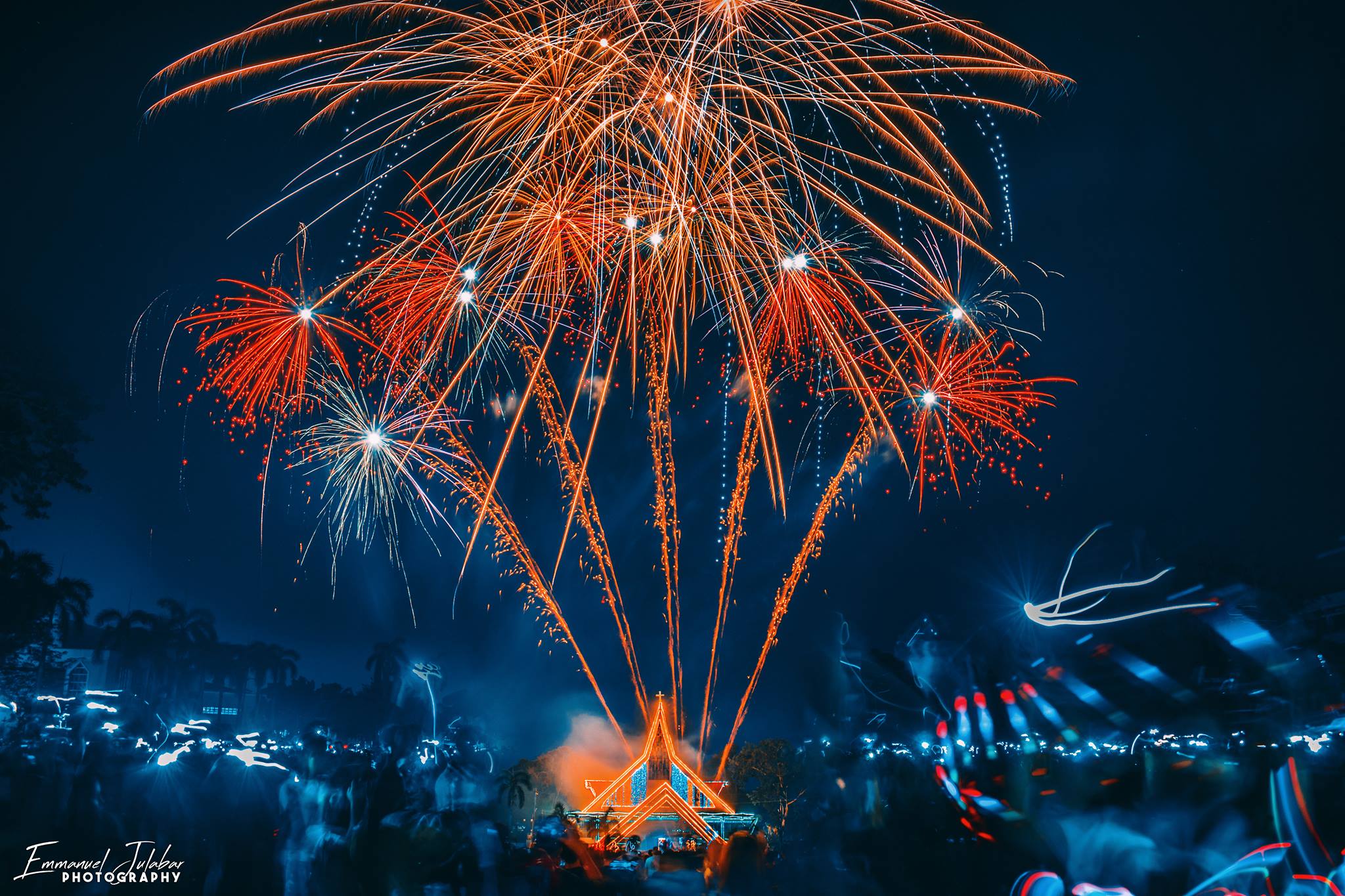 Fireworks display during the 2018 opening of the Festival of Lights and Music at Central. photo by Emmanuel Julabar
CPUAAI President Isagani J. Jalbuena called a meeting of the Alumni Homecoming 2019 and the Festival of Lights and Music committees on Tuesday, October 15, 2019, at the Alumni Affairs Office. The purpose was to assess the outcome of the September 28, 2019, Alumni Homecoming, as well as discuss plans for the upcoming Festival of Lights and Music at Central on December 5.
Reports on the Alumni Homecoming activities at the Rose Memorial Auditorium were mostly positive with some recommendations. The recognitions of Jubilarian Alumni and the seven Centralian Generals were significant to the program. Lifetime Alumni IDs were also issued upon registration. Other areas of concern, like attendance and food, were also discussed. The Alumni Night at the Royal Garden Hall Convention Center on General Luna St, Iloilo City was also a success since it was well attended.
The opening of the Festival of Lights and Music at Central will be on December 6, 2019. (1st Friday of the month). The festival lights will be on for two weeks with the festive Christmas bazaar along the Half Moon Drive. The possibility of bringing back the nightly entertainment show was considered. It is expected that this year's Festival of Lights and Music will attract more visitors compared to the previous years. In addition to the festival, a Christmas Village replica to be constructed between the Weston Hall and the Centennial Building was suggested. Different concepts will be assigned to each academic department, according to Mr. Riego Ferrer Garcia, CPUR President.
The Festival of Lights and Music at Central started through the efforts of the CPU Alumni Association Inc. (CPUAAI) and has been attracting visitors since 1998.