By Francis Neil G. Jalando-on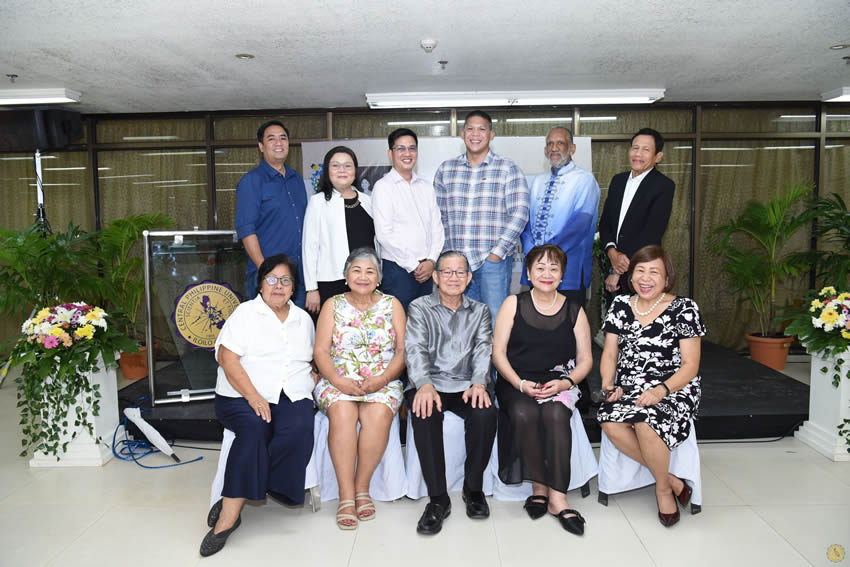 The generosity of the Guillergan Family comes from their faith in God and love for Central Philippine University.
In a heartwarming gesture of gratitude and appreciation, the Guillergan family, composed of Perla Guillergan Londres Waters, Samson Guillergan, Flora Grace Guillergan Cudiamat and Ivanna Guillergan dela Pena donated P2,000,000 to Central Philippine University (CPU) last March 3, 2023, in honor of their beloved parents, Pablo Jastia Guillergan and Adela Jamayo Guillergan. The donation was received by CPU President, Dr. Teodoro C. Robles at the CPU Henry Luce III Library during the Thanksgiving Service in honor of the Guillergan Parents.
The Guillergan siblings, who are proud graduates of CPU, expressed their deep admiration for their parents, who instilled in them the value of education and the importance of giving back to the community. Through this donation, they hope to honor their parents' legacy and to continue their philanthropic endeavors in improving the lives of others.
Apart from CPU, the Guillergan family also donated to various organizations such as the Iloilo Mission Hospital (P1 million), CPU University Church (P250,000), Community Christian Church (P250,000), Faith Baptist Church (P250,000), and First Baptist Church of Oak Park, Illinois, USA ($5,000). These institutions are close to their hearts. Their generosity and kindness have undoubtedly made a significant impact on these institutions and the people they serve.
Dr. Teodoro C. Robles expressed his gratitude and appreciation for the Guillergan family's donation. The university recognizes the importance of exemplary Christian education to students and believes that the Guillergan family's contribution will help in fulfilling this goal.
The Guillergan family's act of kindness serves as an inspiration to many, reminding everyone of the importance of giving back and making a positive impact in society. It is a testament to the power of education and the enduring legacy of those who continue to inspire and empower others.
Mrs. Perla Guillergan Londres Waters currently serves as a member of the CPU Board of Trustees while Samson Guillergan and Ivanna Guillergan dela Peña along with husband, Carl dela Peña serve as members of the CPU Corporation. On the other hand, Flora Grace Guillergan Cudiamat, the former President of the CPUFOAA, serves as a member of the CPUAAI Board of Trustees together with Perla and Carl as well. To God be the glory for the lives of the Guillergan Family.