By Keziah G. Huelar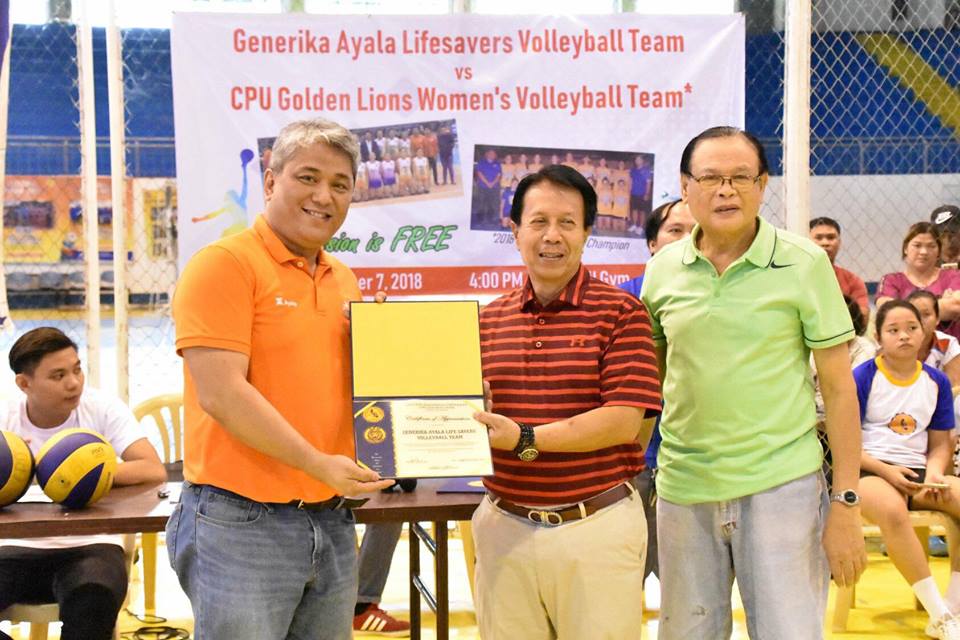 Mr. Ted Ferrer, founder and President of Generika Drugstore receiving a certificate of appreciation from CPUAAI President, Engr. Isagani Jalbuena and the CPUAAI Previous President, Mr. Dan Dorillo.
A display of sportsmanship and athletic prowess—The Generika-Ayala Lifesavers held a volleyball sports clinic for the elementary, high school, and college students of Central Philippine University. The team also played an exhibition match against the CPU Golden Lions. Both events were held at the CPU Gym on September 7, 2018.
Ilonggo fans were ecstatic to see a showcase of volleyball prowess between the two teams. The friendly game was won by Generika-Ayala, 25-14, 25-22, 25-23, 25-21, 15-4. Last year, the teams also faced off in Bingawan, Iloilo.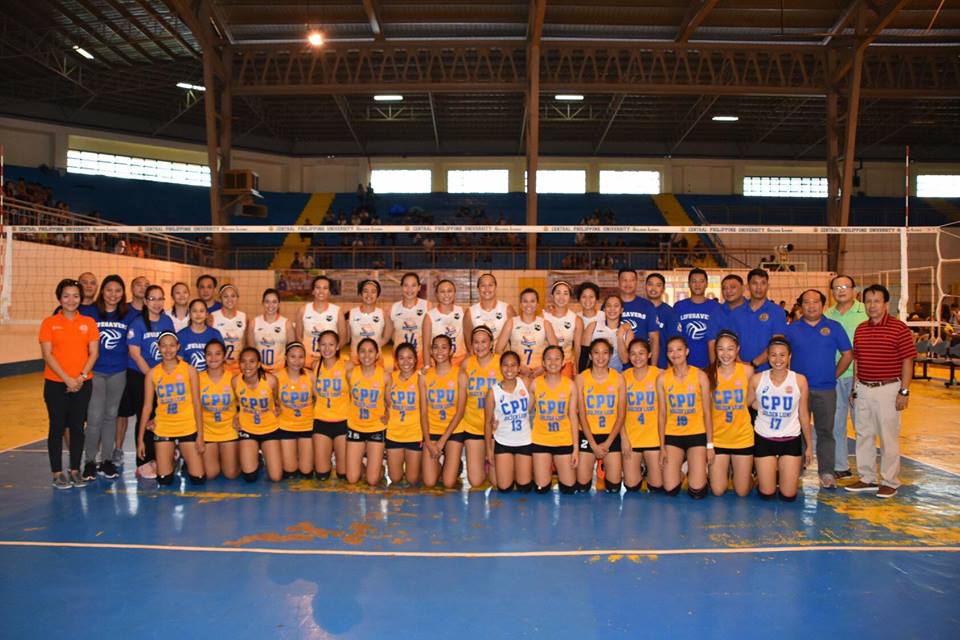 The CPU Golden Lions and the Generika-Ayala Lifesavers.
Present during the game were Generika-Ayala Lifesavers coach Sherwin Meneses and players, Carol Ann Cerveza, Shiela Marie Pineda, Angeli Pauline Araneta, Mikaela Lopez, and Marivic Velaine Meneses, Jane Orendain, April Ross Hingpit, and CPU alumni, Fiola Mae Ceballos.
The 2018 National PRISAA Champion, CPU Golden Lions, was represented by Shyrel Ambrocio, Ritchelle Amuan, Beatrice Arabia, Daniela Eguico, Danika Galila, Glezel Anne Ledesma, Je-Ann Magnetico, Riza mae Serrano, Jolina Torres, and Eunice Guevarra.
CPU Sports Director Edwin Caro Laru-an expressed his heartfelt thanks to the Generika-Ayala Lifesavers for sharing their time and expertise.