By Rusieljs G. Lunasco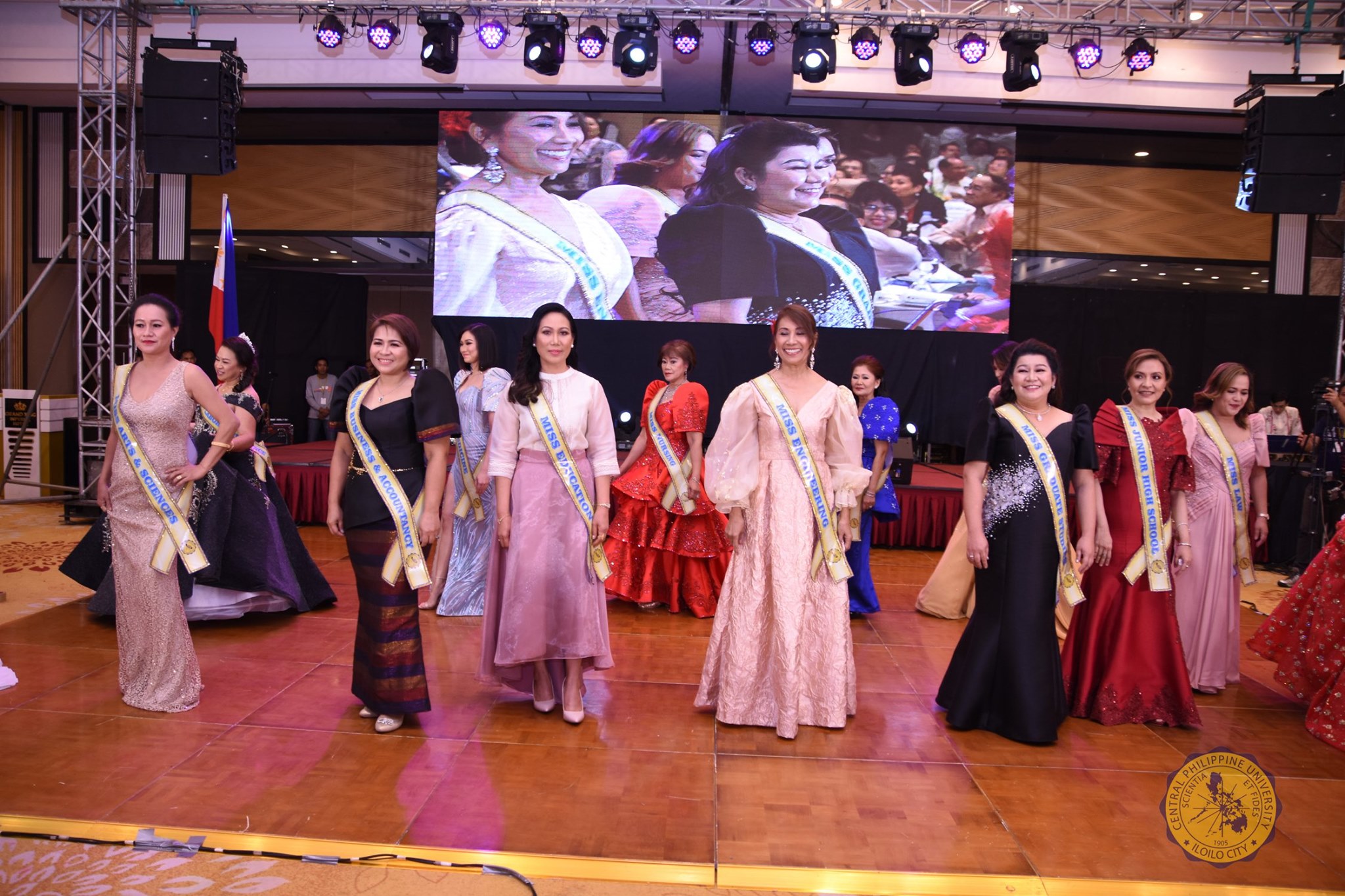 Candidates for the Search for Grand Alumni Homecoming Queen 2020.
The CPU Grand Alumni Homecoming 2020 celebration capped off with a Gala Night at the Grand Xing Imperial Hotel on Friday, February 7, 2020.
In his welcome remarks, Grand Alumni Homecoming Steering Committee Co-Chair and CPUAAI Outgoing President Engr. Isagani Jalbuena thanked the alumni for their support for Central Philippine University. He also acknowledged the working committees during the Alumni Homecoming. "To all members of the different committees, we acknowledge your hard work and patience. Thank you for your commitment until the very end," he said.
During the event, Incoming Officers of CPU FOAAI 2021-2022 were inducted by CPU President Dr. Robles.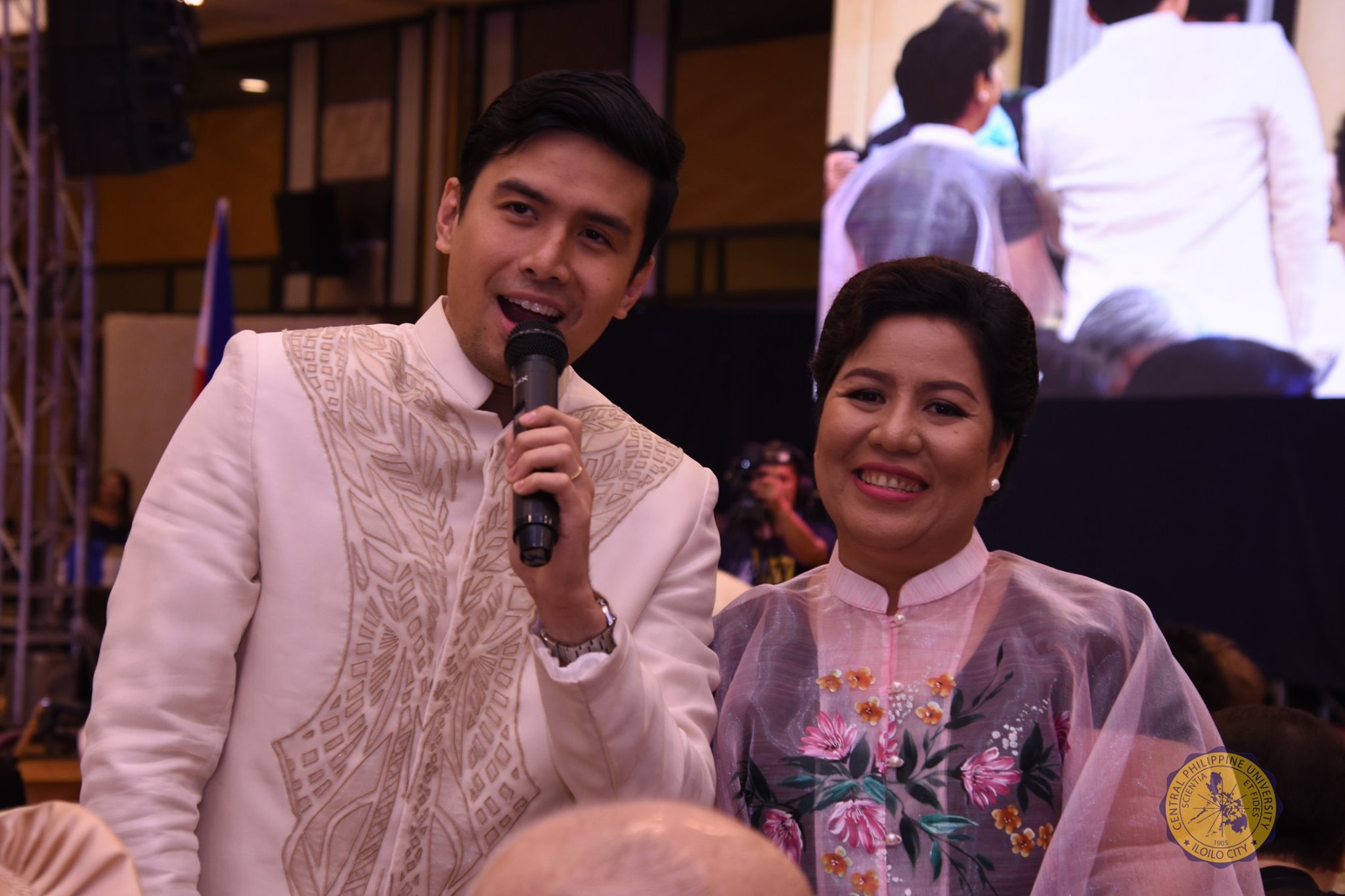 GMA-7 Balladeer Christian Bautista with the head of  CPU Purchasing Office Mrs. Hermely A. Jalando-on.
14 candidates of the Search for the Grand Alumni Homecoming Queen presented their respective projects for the colleges and departments they represented. Ms. Nursing Edna Pelopero (BSN' 78) was crowned Grand Alumni Homecoming Queen 2020. The College of Nursing was able to raise an amount of P 4,326,100 for the completion of the Virtual Lab Phase II.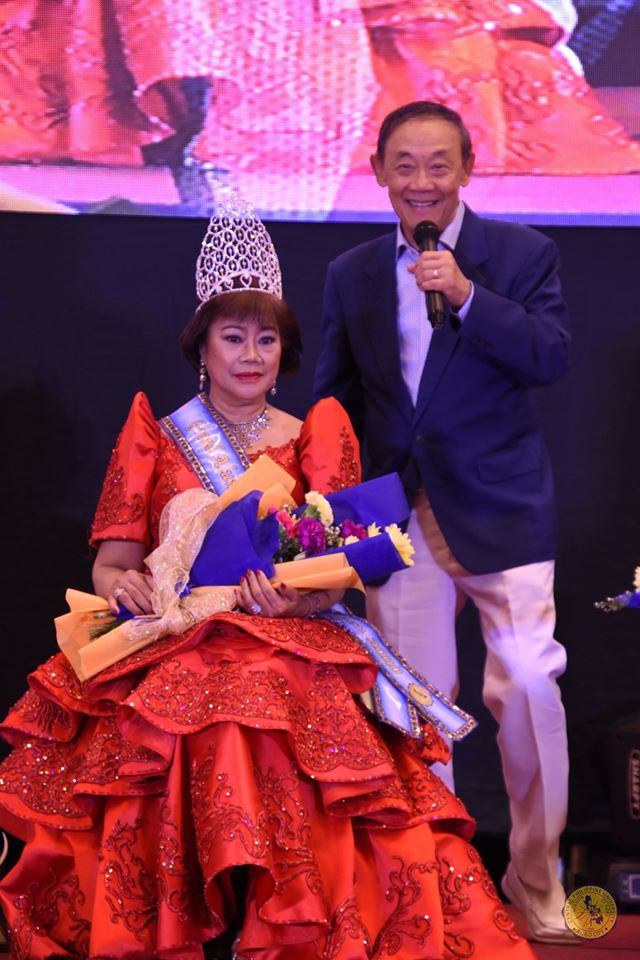 Honorary Centralian Jose Mari Chan serenades CPU Alumni Homecoming Queen 2020 Ms. Edna Pelopero.
Singer-songwriter and honorary Centralian Jose Mari Chan also graced the event and serenaded the Alumni Queen and her court. The gala night also saw performances from GMA star and balladeer Christian Bautista and the CPU Handbell Ringers (the only 5-octave handbell choir in the country), Totong Villaruz Band, and Dr. Jesse Penacerrada.
Dr. Robles thanked everyone for the success of the Grand Alumni Homecoming.  "We thank God for bringing us here to reconnect, to reminisce the past and rejoice for what we have become and what our alma mater has done to our lives," he said.  "This celebration is about you, and our alma mater," he added.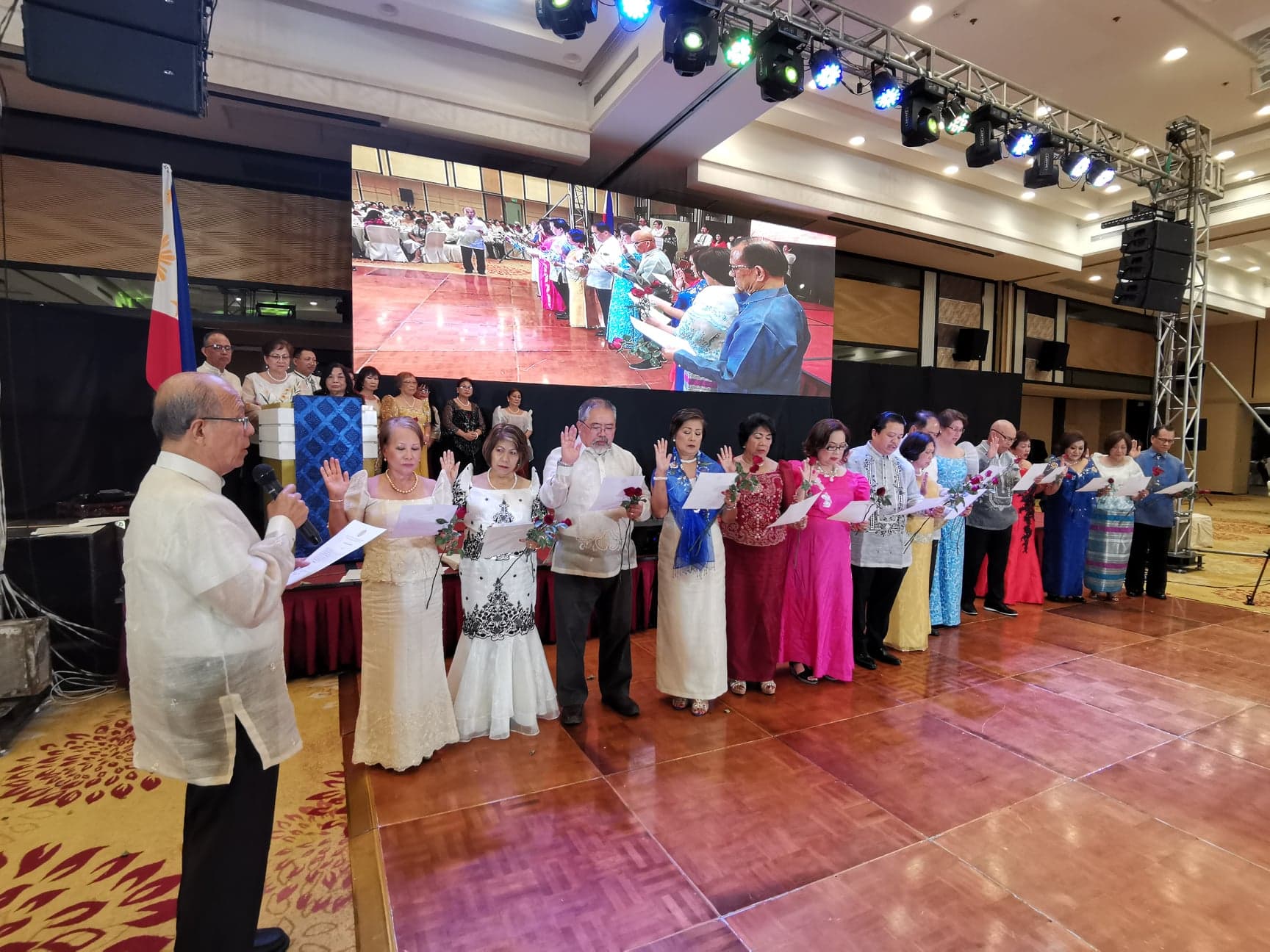 Incoming officers of the CPUFOAA during their Induction Ceremony.
The next Grand Alumni Homecoming in 2022 will be in Toronto, Canada.
Here are the CPUFOAAI Incoming Officers (Effective 1/1/2021 until 12/31/2022):
President: Rod Gonzales (CPUAAGTA)
First VP: May Celiz Rogers
2nd VP – US: Manuel de la Fuente
2nd VP – Canada: Rose Abellie Nunez Buensuceso (CPUAAGTA)
2nd VP – Europe: None
2nd VP – Australasia: Joseph Beloria
2nd VP – Middle East/Africa: Vilma Nono Clave
Regional VP –
Region 1: Arlene Poblador
Region 2: None
Region 3: Lilian Jardo Lau
Region 4: None
Region 5: Louise Vail
Region 6: Vic Penacerrada
Region 7: Emma Barrido
Region 8: Sid Emmanuel
Region 9: Christine Lopez Daquiado (CPUAAGTA)
Region 10: Leynebel Leysa Senodo
Corporate Secretary: Faith Ramos (CPUAAGTA)
Asst. Corporate Secretary: Helen Supremo Castromayor
Corporate Treasurer: Melba Debulgado Corporate
Auditor: Lee Plagata
Board of Directors: At Large –
Easter Arora
Edwin Frank Arroz (CPUAAGTA)
Rick Falco (CPUAAGTA)
Erlinda Galanto
Pio Go
Yolanda Penacerrada Jain
Helen Lebiga
Webmaster: Rodney Gicana (CPUAAGTA)