By El John Flor G. Mejia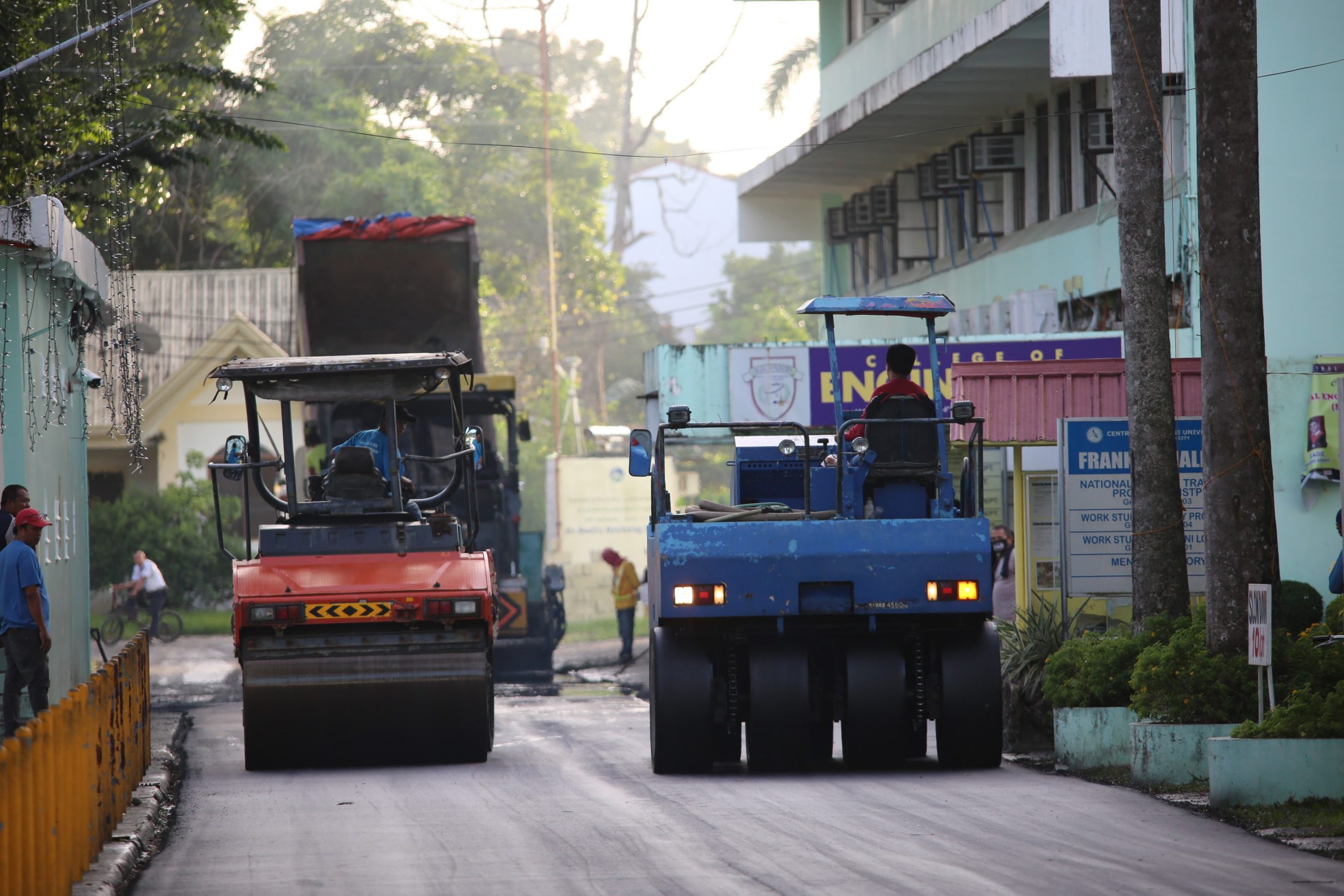 The road near the Engineering Building being covered by asphalt.
In an interview with Engr. Rhett Baldonado, Director of Facilities Maintenance and Services, he said that the project started last January 4, 2020, Saturday, from 1 PM to 10 PM. The road from Roblee Science Hall to the College of Engineering was the first to be asphalted.
Engr. Baldonado also said that there will be additional roads to asphalted namely:
Gate 1 to Gate 7
In front of Administration Building (Gate 2)
Halfmoon Drive to Gate 3
New Valentine to Flag Pole
Centennial Walkway
Around Big Field
"May additional kita nga mga roads, plan sina ang Gate 1 pakadto Gate 7 na siya, in front of Admin, sa Gate 2, Halfmoon pakadto Gate 3, NV, Flag Pole, then palibot sa Big Field," Baldonado said.
He added that asphalt pavement is way cheaper and convenient than cement since cemented roads need to undergo a curing period for 30 days, unlike asphalt pavement. The project also costs PHP 7 Million.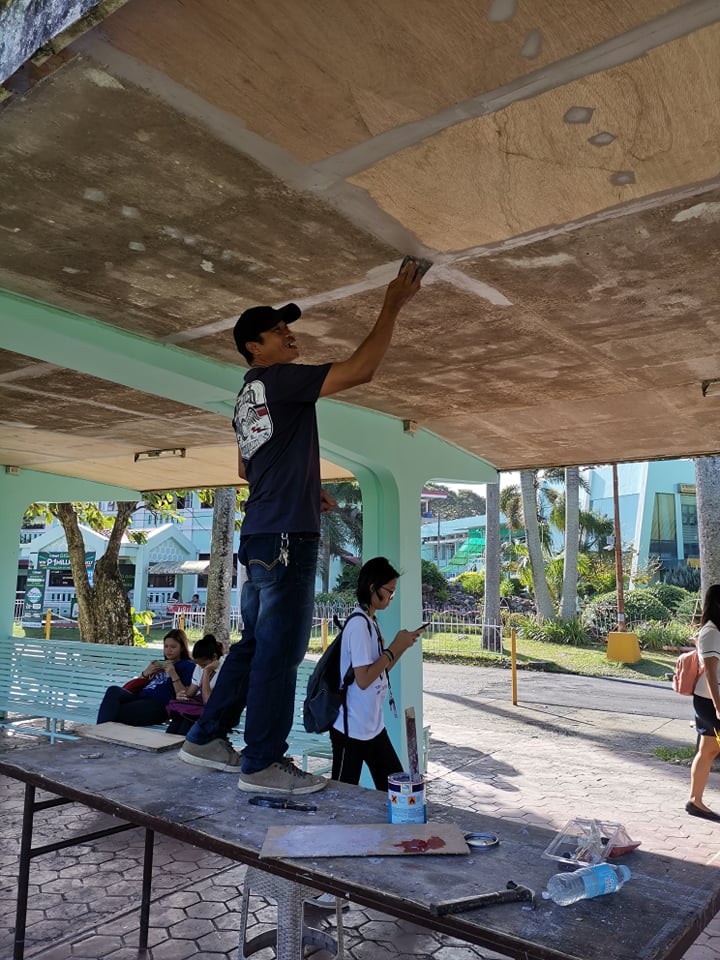 A personnel from Facilities , Maintenance and Services doing some ceiling repairs at Half-moon Drive.
"Kung semento, syempre may curing period kita mo mga 30 days, dugay ubrahon na ya. Pero kung i-asphalt overlay mo, ma-agyan mo na dayon basta maayo lang ang base mo. Amo na mostly ah, dasigay kag mas barato, 7 million pesos all in all.
In line with the beautification project, the Halfmoon Drive and Gazebos will be repaired and repainted and they will put some portable plant boxes in Halfmoon drive.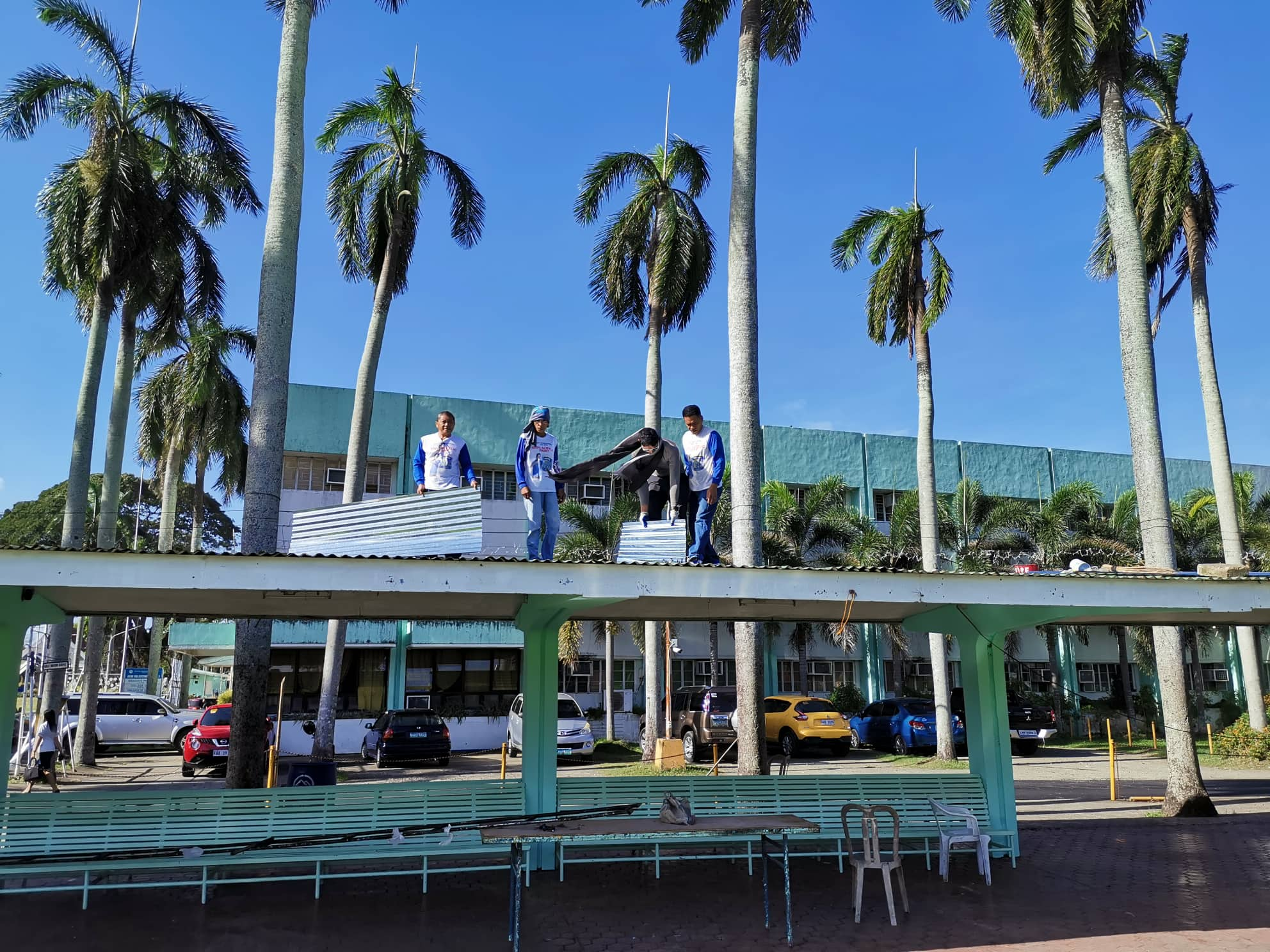 Aside from the revamping of the university's roads, repairs are also being conducted in the Half-Moon Drive roof.
The Director of Facilities Maintenance and Services said that the project is done in preparation for the Grand Alumni Homecoming at Central that will be on February 5-9, 2020 with the theme: "Central Spirit Lead us Back Home."