By Cyrus A. Natividad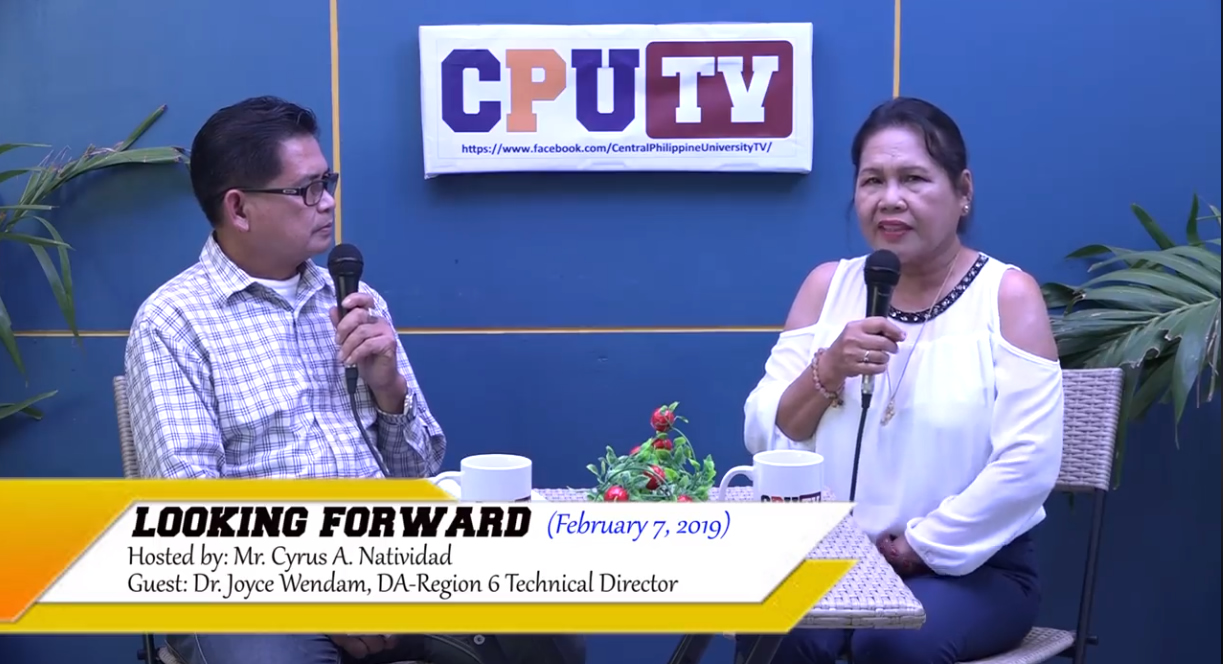 Former Department of Agriculture Region 6 Technical Director, Dr. Joyce S. Wendam, expressed admiration for the initiatives of Central Philippine University College of Agriculture, Resources and Environmental Sciences (CPU-CARES) for their outreach and educational extensions related to organic food production.
Dr. Wendam has consistently supported projects that have contributed to the development of agriculture, especially in organic farming, organic vegetable gardening, and agri-business in region 6.  She has consistently promoted organic food production and has, for several years, helped CPU in its annual agrifair. The DA has been a partner in the annual regional agrifair held in CPU.
In an interview on CPUTV's public affairs program Looking Forward on February 12, 2019, Dr. Wendam acknowledged that CPU agriculture students have many opportunities that can prepare them for their future—in agriculture and in business.
Dr. Wendam teaches agro-economics at CPU-CARES and at the CPU Graduate School. She was once the representative of the DA at the Bio Industry Expo in Osong, Korea where Philippine products were being showcased.
To her credit, Dr. Wendam was able to help a rural family in Baranggay Igtuble, Tubungan Iloilo improve their living standards.
"I consider agriculture a big help to all Filipinos in times of food shortage, and in strengthening the family through economic development in agriculture", Wendam said.