By Keziah G. Huelar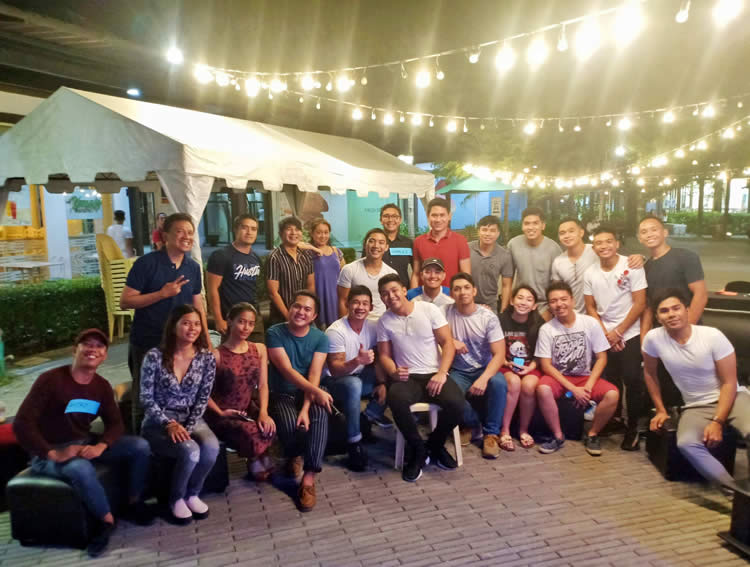 Former CPU Republic President, JM Suelo (4th from right, second row) aims to empower communities by advocating for men's mental health.
Empowering communities through mental health awareness—John Michael Suelo, Central Philippine University Republic President, School Year 2018-2019, and currently, a 4th year Juris Doctor student of the CPU College of Law, launched his advocacy initiative Man Out! Philippines Project at the Atria Activity Center on June 12, 2019. The launching is also in line with the celebration of Men's Health Month and Father's Day.
According to Suelo, the men's mental health is an issue oftentimes overlooked by society and by men themselves. He highlighted the 2017 Report by World Health Organization, which stated that suicide is the second most common cause of death among young people aged 15-29. Close to 800,000 people die because of suicide every year, which is one person every 40 seconds.
In the Philippines, the age-standardized suicide rate is 5.8 for male and 1.9 for females based on the number of cases affected per sample size of 100,000 people—which means that there are more males committing suicide than females.
As founder of Man Out! Philippines Project, Suelo hopes that by advocating for men's mental health, we can promote healthier and better relations within the community and break the social stigma that surrounds the issue: "We grow up in a society that tells us that crying is only for the weak and that it's feminine for men to express how we feel. Hence, we end up suppressing our emotions. With Man Out! PH, a volunteer-led advocacy movement and support group, men can be vulnerable and become emotionally intelligent with a deeper sense of purpose, integrity, and accountability".
 Suelo has pioneered Pag-Amliganay: The 1st Iloilo Mental Health Summit during his term as CPUR President. As an advocate, he is the Iloilo team lead of Mental Health PH and a certified mental health first responder. He also started his own personal blog, Ilonggo Warrior, to raise mental health awareness on social media.
Centralians present during the said event include: Miekel Allen Delmoro, a Multi-Awarded Fitness Champion, Stance Mitchell, Co-Founder of Barista Street Workout and Mr. Earth Philippines Water Kevin Escopel.
Men who are interested to join the support group are encouraged to like the Ilonggo Warrior page on Facebook for more details or join the FB group page Man Out PH Project.