By Cyrus A. Natividad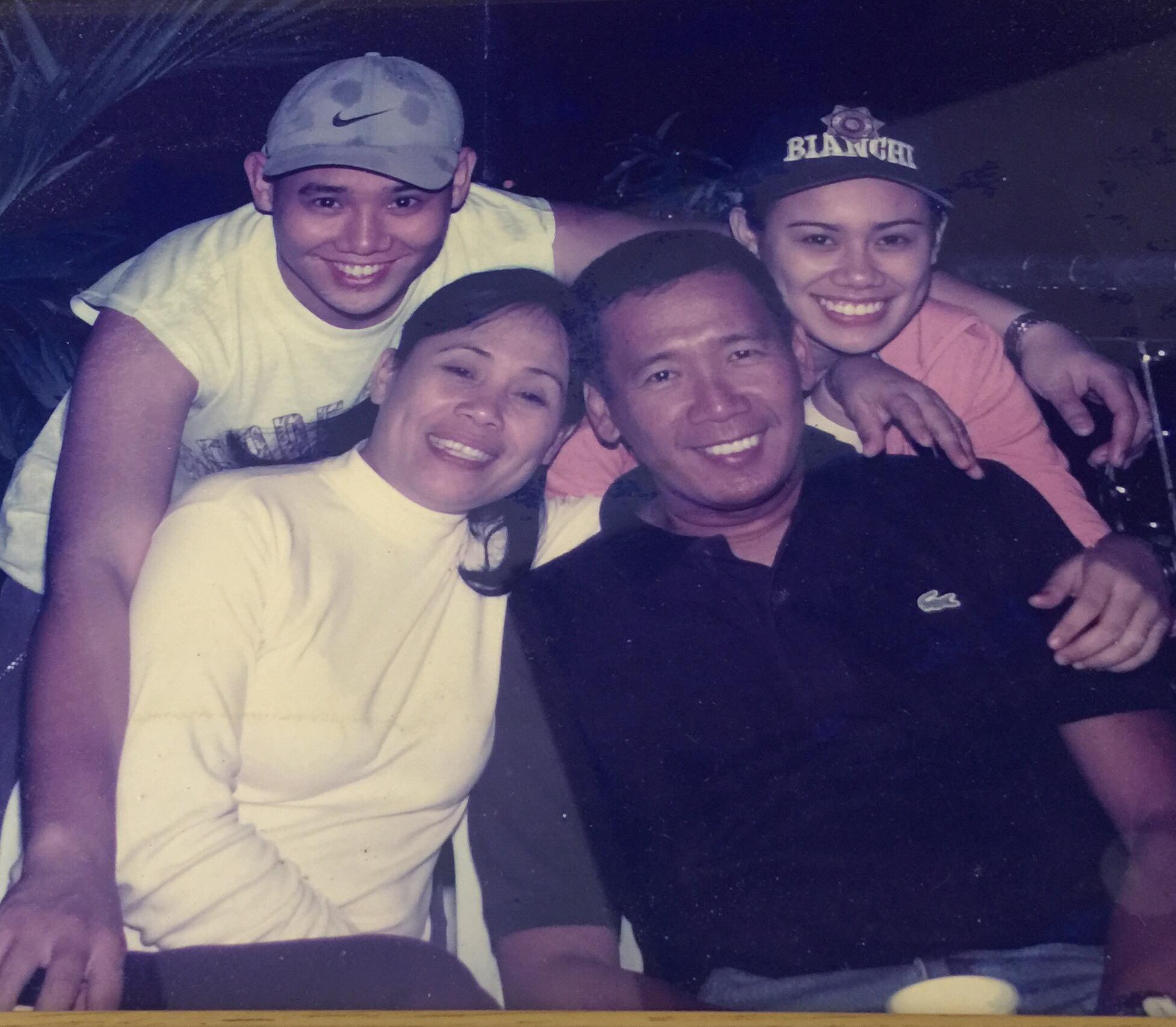 Edson Jorge and Katrina behind their parents Sonnie and Edsel Castor.
Many Filipino parents have the desire for their children to become nurses. The reason is that working abroad as a nurse comes with greater income and opportunities than other jobs. Being a registered nurse is the key to getting employment abroad and a better future. "What makes Filipino nurses in demand by other countries is their attitude at work. Hospitals are assured with quality service by Filipino nurses abroad", an observation made by many OFW's and nurses abroad.
Former CPU College of Nursing Clinical Instructor Sonnie T. Castor (RN, CPU MN) speaks about the excellence in education and training students experience at Central Philippine University. "Being a Centralian nurse seems to be a guarantee for good hospital employment abroad. I am so grateful for the quality of education that my son Edson Jorge and daughter Katrina have earned in CPU. They successfully established their nursing careers in the US."
Compassion and patience according to Katrina are two important values that she has learned from CPU. These have been the secret of success in their works as hospital nurses abroad.
Katrina Castor Miramontes (CPU BSN 2007; CPU High School 2001), and Edson Jorge T. Castor (CPU BSC 2003, Licensed Vocational Nursing, LVN USA) are registered nurses working in California, USA. Katrina who works at the Kaiser Permanente Hospital is married to a co-worker, Mexican-American nurse, Juan Miramontes. They have two sons, Liam Sebastian and Mateo Lucas. Edson Jorge is married to a Filipina nurse Shalimar R. Castor. They have three daughters Elljsha Allison, Shaedine Jaziel and Ellisse Jordine.
The Castor and Miramontes families are grateful to CPU that gave them this kind of life now. Their parents are Sonnie Tespoer Castor, former faculty at CPU College of Nursing and Edsel P. Castor a successful businessman in Iloilo City.