By El John Flor G. Mejia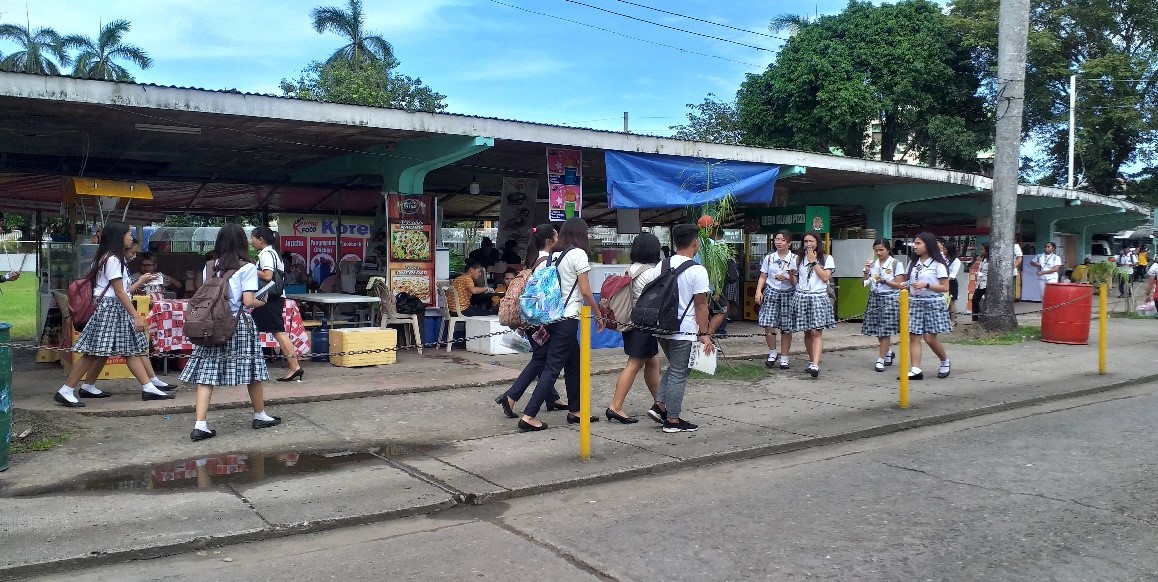 Food kiosks at Halfmoon Drive.
Most of us love to eat, don't we? From breakfast to dinner, Filipinos always want to satisfy their cravings and make memories through food.
One of the most anticipated parts of the upcoming Festival of Lights and Music at Central is the food kiosks lined up at Halfmoon Drive. There, you will see different kinds of varieties. It has become a part of the tradition of merrymaking and welcoming of the Christmas season at Central.
But some cannot truly enjoy the food found in Halfmoon Drive especially if you are on a tight budget.
Ellen Joy A. Sioco, a 1st year I.T. student said that every time she passes by at Halfmoon drive, she hides her wallet to avoid unexpected expenses.
"If ever nga galabay gid man ko di, Ang akon lang gid permi thought nga taguon ko gid kis-a wallet ko kay daw indi gid mapunggan nga indi kagasto." Sioco said.
Johna Lissa B. Alcantara, also a 1st year I.T. student added that to avoid spending money, she only brings her budget for jeepney fare and lunch but if hunger kicks in, she buys food.
"Kung kis-a bala pamasahe kag pang-lunch nalang gindala ko para makaiwas pero kis-a ginapinsar ko nga makaon nalang ko, alangan tiison ko gutom ko." Alcantara said.
Nanay Irene, one of the vendors said that she has been selling snacks for more than 5 years and for her, the opening of lights season has always been one of the best.
"Sobra lima ka tuig na ko di gabaligya kag sa amo gid ni nga mga season mas nagadamo ang baligya." Nanay Irene said in an interview while serving some hungry students.
It is always a good thing to pursue the satisfaction of our hunger but always remember that not all are worthy pursuits. Spend wisely and do your best to make healthier choices because how you spend and what you eat will have a significant impact on your well-being.
The opening of the Festival of Lights and Music at Central will be on December 6, 2019, 6 PM (Friday) at the CPU Centennial Walkway with the theme: "Jesus Christ, the Living Light of Life."