By Rusieljs G. Lunasco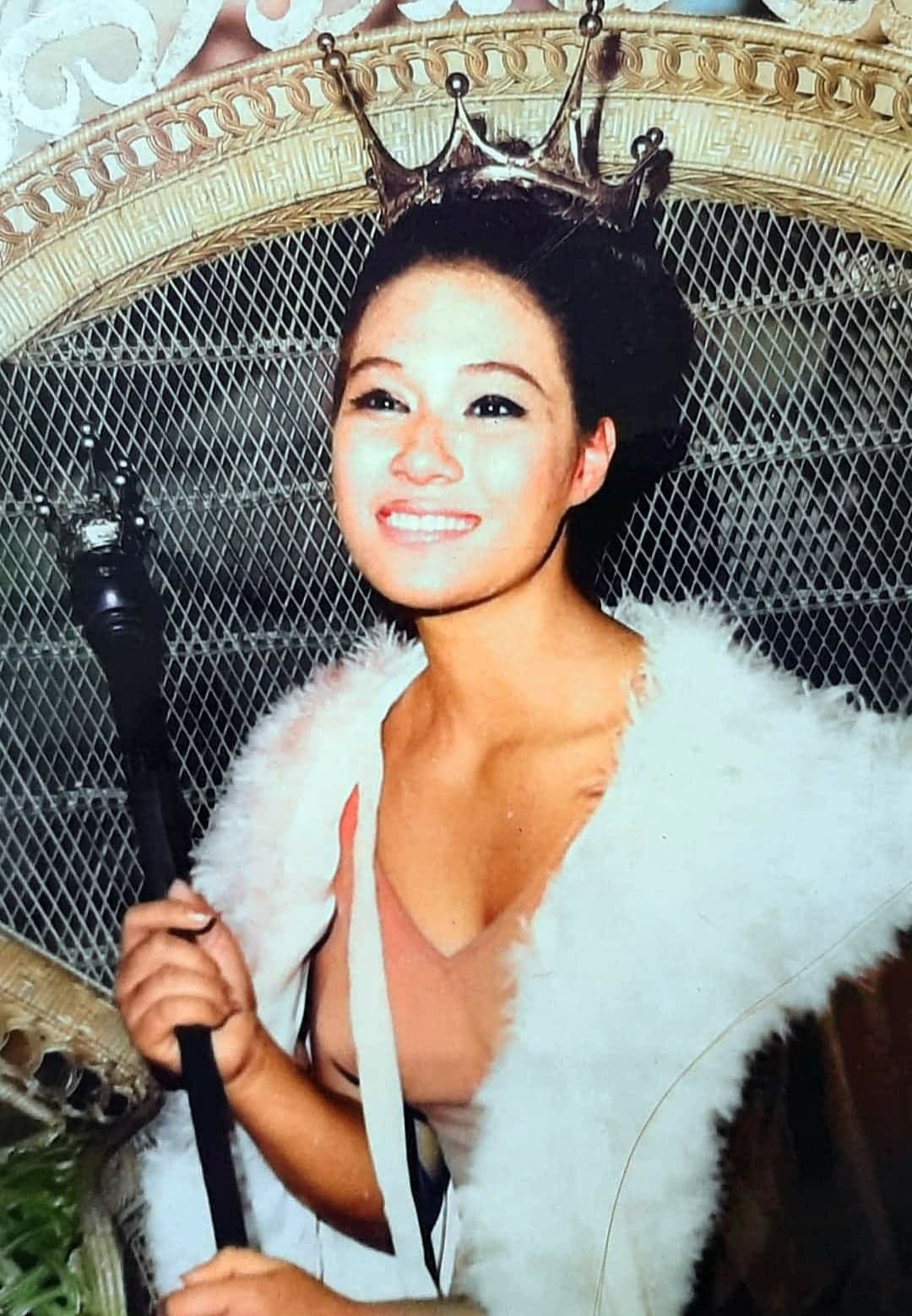 Louise Vail when she was crowned Binibining Pilipinas in 1965. Vail joined at a time when the organization only intended to select candidates to compete for Miss Universe. photo from Louise Vail
In 1965, eighteen-year-old Louise Aurelio Vail cemented herself in pageant history as the
first Binibining Pilipinas winner to place as a semi-finalist (Top 15) in the Miss Universe pageant. Before Rabiya Mateo (Miss Universe- Philippines 2020), she is the first Ilongga to represent the country in the prestigious beauty pageant.
When she joined Binibining Pilipinas in the same year, Louise recalls being asked by the Junior Chamber of Commerce-Iloilo Chapter to join the national pageant, "I was approached by the Jaycees and I remember saying yes. I did not have any idea what a pageant was back then."
A self-confessed "bugoy", Louise says joining a national and an international pageant never crossed her mind. "I was more of a regular girl. I wasn't even regarded for my looks or grace. I was just like any other kid."
"I grew up in Central Philippine University, which was practically my home and my playground. The children of the teachers and staff were my playmates. Who I am today is greatly shaped by my upbringing in CPU. It was there that I involved myself in sports, especially softball, scouting, and other activities common among teens in the 60's."
Without prior training or pageant experience, Louise went on to compete in Binibining Pilipinas. "I remember we had to rehearse every day in preparation for the Big Night. We went to cocktails and parties to meet the sponsors. It was during those functions that we were able to mingle with the judges, but we did not know who they were. We try to talk and strike up a conversation with them. It's in those unguarded moments that they try to get to know the candidates."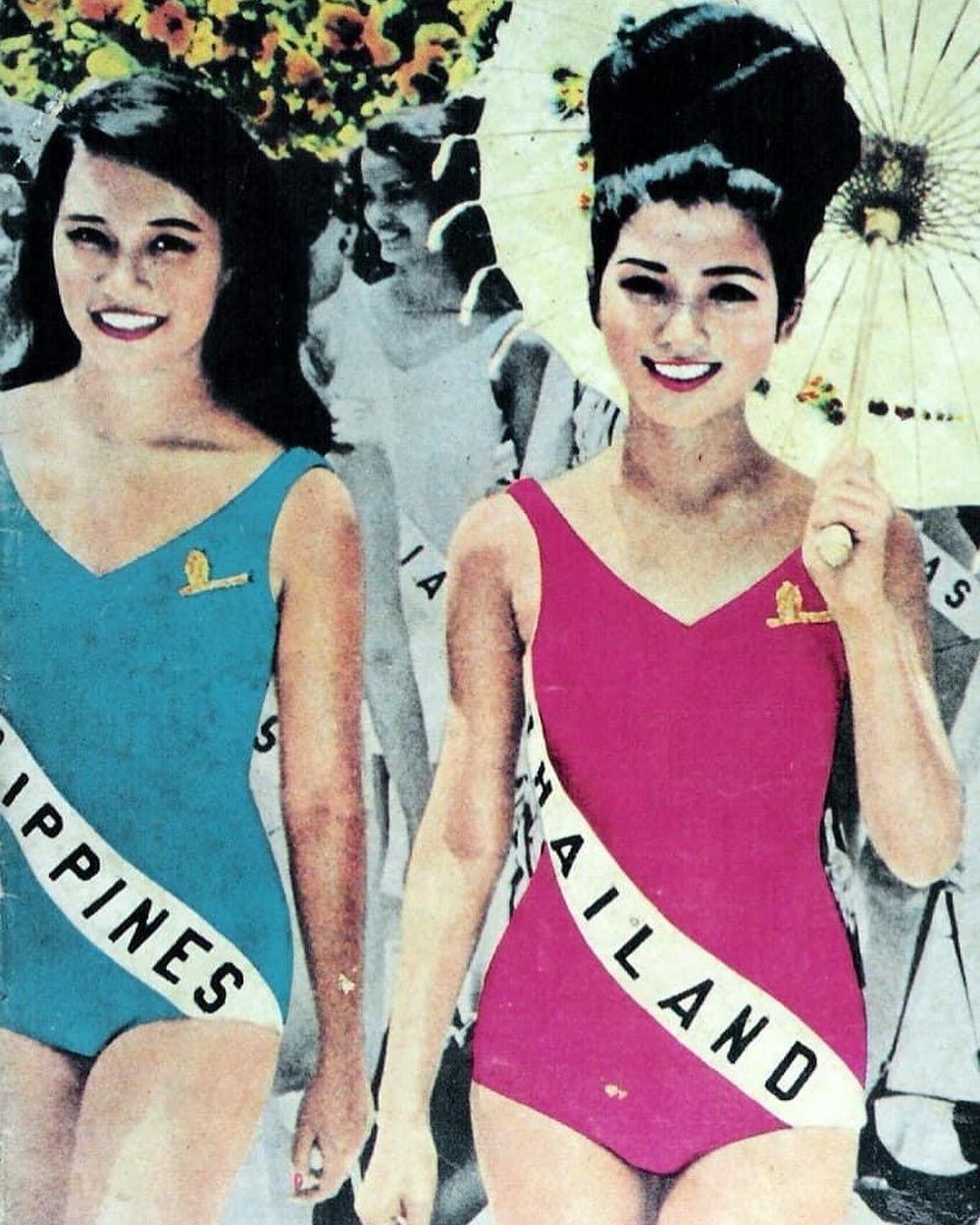 Vail (left) with Miss Universe 1965 Apasra Hongsakula of Thailand. photo from Pageanthology 101
"We also had a closed-door interview. There was a recording room with a glass window where you can see the judges inside but you can't hear what they were talking about. Each girl is called in and that's when she gets interviewed. They also let you walk up and down the big room. They judge how you walk and talk," Louise shares.
When the runners-up were being called, she realized that it was only her and another contestant left behind the curtain. "When there were only two of us left, I instantly thought; I'm only 18. How am I going to represent the country?"
A week after winning the Binibining Pilipinas title, Louise flew to Miami to represent the country in Miss Universe. To prepare for the pageant, she was taught how to do her own hair and make-up. "I had to learn hair and make-up since I was all on my own. The couturiers were also kind enough to give me outfits for the competition."
"Miss Universe is similar to Binibining Pilipinas but with girls from different countries. There was no closed-door interview. I remember I was only asked a question during the coronation night."
When asked about how she felt as the first Binibining Pilipinas winner to get into the semi-final round, Louise says "I never expected to even get into the semis. Just like the first pageant, I enjoyed every moment of the competition. I didn't take it seriously."
One thing she fondly recalls after she competed in Miss Universe was the overwhelming support she received from the Ilonggos. "When I arrived at the port, there were so many people waiting and cheering for me. A band welcomed me and a parade was given in my honor. The warm reception I received from my fellow Ilonggos was something I will never forget."
For Louise, the lesson she would impart not just to aspiring beauty queens but to all women is "to be your authentic self." "Your inner beauty is what's important. Kindness and optimism are traits that every person should have. If you have a good heart, it will eventually bring out the beauty in you."