By Cyrus A. Natividad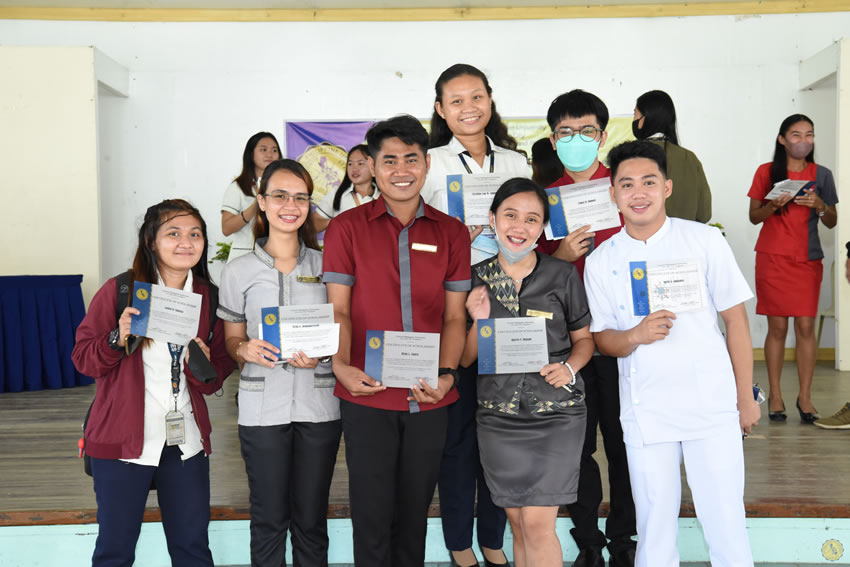 Scholarship recipients display their certificates.
The Filipino-Australian Foundation of Queensland, Inc. (FAFQI) and the Ilonggo Association of Victoria-Australia (IAVIA) held a joint Scholarship Awarding Ceremony on Monday February 6, 2023 at the CPU Alumni Promenade and Concert Park. Scholarships (Grants-in-Aid) were awarded to poor but deserving work students of Central Philippine University. Mr. and Mrs. Mauro Somodio, FAFQI Founder and President respectively, led the delegation of benefactors from Australia.
The recipients of FAFQI and IAVIA grants-in-aid come from the provinces of Antique, Capiz, Guimaras, Negros Occidental, Iloilo Province and City. Scholarships from individual donors were also awarded during the program.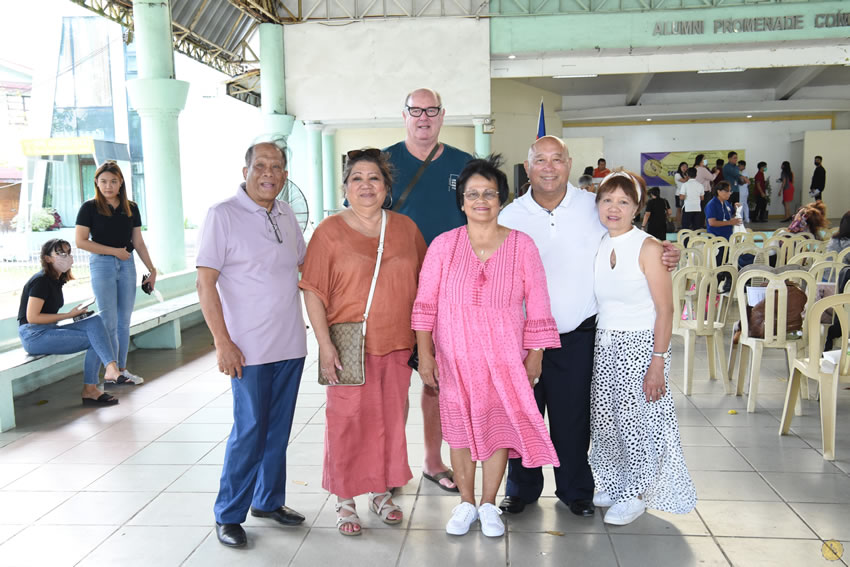 Mr. Mauro Somodio, FAFQI Founder (1st Row Left) with the benefactors from Australia.
The program started with the playing of Philippine and Australian national anthems. Pastor Nieva Grace Fabila led the Invocation.
In his welcome remarks University President Dr. Teodoro C. Robles thanked Mr. Somodio and all the other benefactors whose lives, he said "are not just for their own benefit, but for those who are in need." The couple Melvin and Frances Espiga were also present to award the scholarships in behalf of IAVIA. Dr. Robles who was once a work student of CPU, reiterated the motto "Labor is honor"; thus, deserving work students are honored by the help and support of their sponsors.
Mr. Somodio delivered his message. He said that, "I became a President of FAFQI, but was also a work student of CPU in 1961. I was assigned to work in the library with Mr. Espiga." He recalled." The Somodio family migrated to Australia in 1986. With the association he founded, Mr. Somodio was able to start the Grant-in Aid program for work students the following year- 1997. The grants were suspended in 2020 due to the Covid19 pandemic. It is revitalized this year 2023 with more sponsors. Certificates of Appreciation were awarded to the donors.
The ceremony was attended by the Vice President for Student Affairs Dr. Esther Rose A. Romarate, Student Development and Program Director Dr. Margen Java, and Work Students Office Coordinator Prof. Analie Gelongos.
The program ended with the closing remarks by Dr. Java. Miss Carmelle Frances Romero was program host.